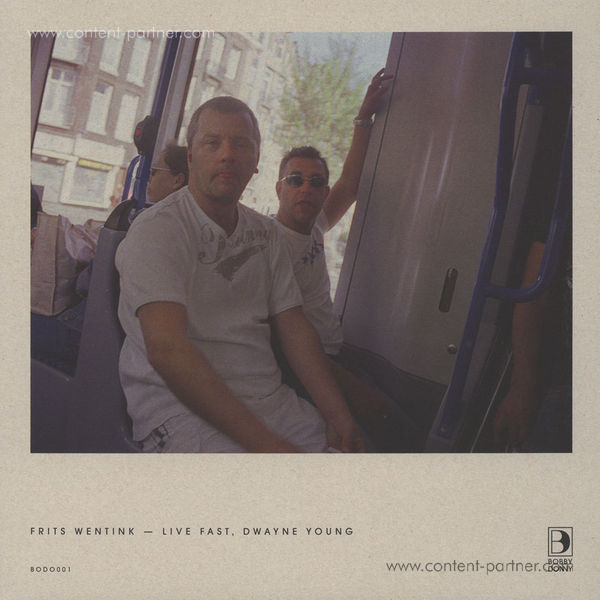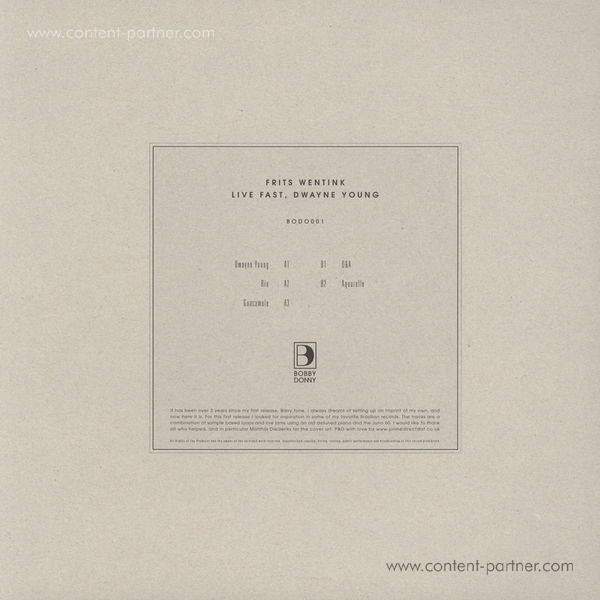 Um den Artikel zu bestellen bitte dem Warenkorb hinzufügen und zur Kasse gehen.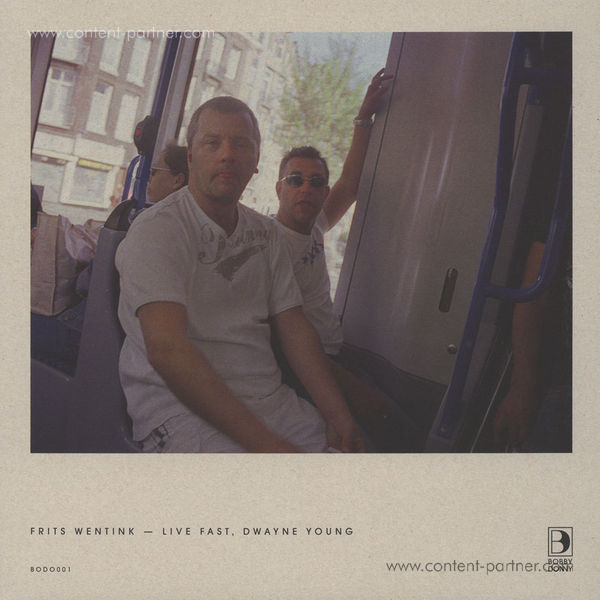 Beschreibung
Frits Wentink launches his new label Bobby Donny with 'Live Fast, Dwayne Young'. Bobby Donny has been set up to primarily feature Frits Wentink's own tracks, but focusing on the wonkier, more lo-fi house edge of his sound. The emphasis will be on tracks that are hardware jams on Rhodes, Juno 60 or mpc, then structured later.

Frits Wentink has already garnered a huge fanbase for his quirky, innovative and characterful house music on a number of forward thinking labels like Wolfskuil, 2020Vision, Heist and Wolf with his recent debut album, 'Rarely Pure, Never Simple' on the latter, gaining much critical acclaim.

His first EP on Bobby Donny opens with 'Dwayne Young', which puts the fun into funky with its deep vibe, filtered vocals and creative samplings. Slowing it down, 'Rio' is next, like a short but sweet interlude of off-kilter slow-mo experimentation. Then it's back to the grooving house beats of 'Guacamole' with its jazzy backbone, before the melodious 'Q&A' kicks in, featuring a gorgeously wobbly overtone. 'Aquarelle' is a perfect ending, with distorted elements gradually coming together to find their harmonious compromise.

With 'Live Fast, Dwayne Young' Frits Wentink once again displays the hugely creative talents of this much sought after producer.

Pressed on 180 Gram Vinyl!