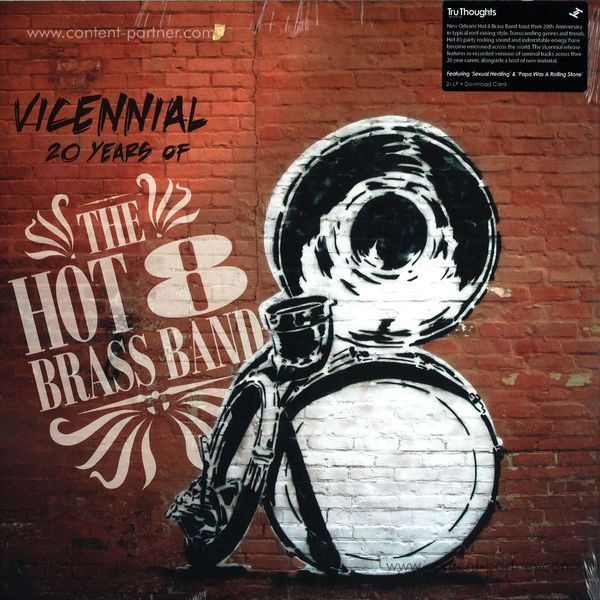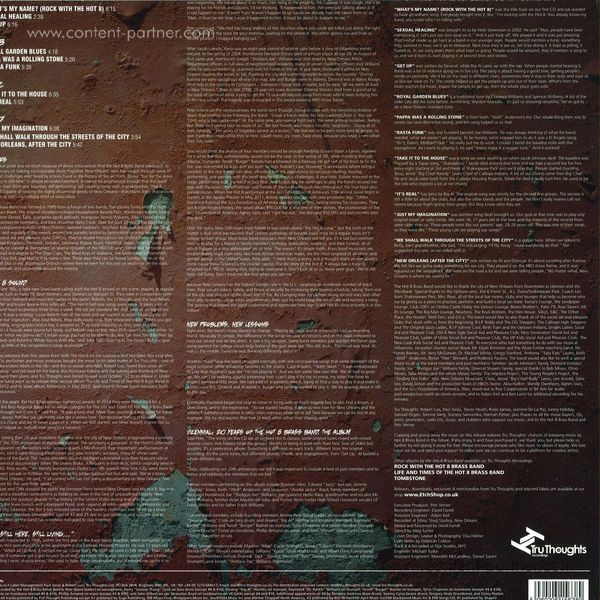 Vicennial: 20 Years of the Hot 8 Brass B
Um den Artikel zu bestellen bitte dem Warenkorb hinzufügen und zur Kasse gehen.
1.
What's My Name? (Rock With The Hot 8) (6:15)
---
4.
Royal Garden Blues (4:17)
---
5.
Papa Was A Rolling Stone (5:19)
---
7.
Take It To The House (6:33)
---
9.
Just My Imagination (6:09)
---
10.
We Shall Walk Through The Streets Of The City (3:53)
---
11.
New Orleans After The City (5:48)
---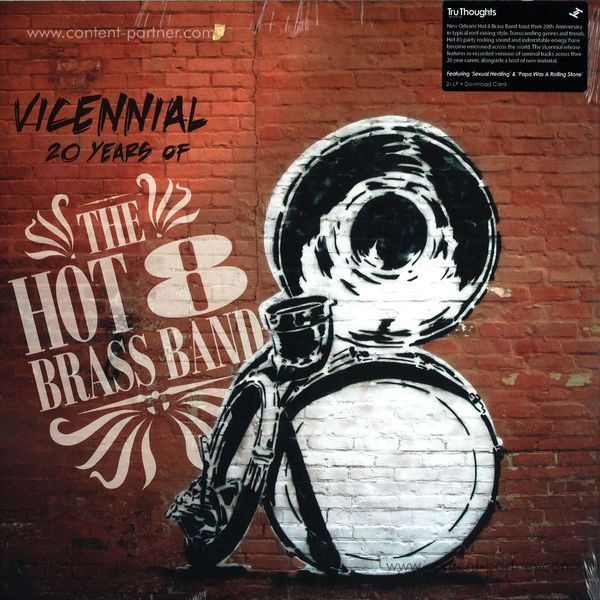 Beschreibung
New Orleans' Hot 8 Brass Band toast their 20th Anniversary in typical roof-raising style, with a series of releases and live dates to celebrate this significant and incredibly hard-won milestone. At the centre is 'Vicennial - 20 Years Of The Hot 8 Brass Band', a special album mixing brand new tracks with newly recorded classic Hot 8 material, this jubilant LP finds the band on the form of their lives.

Across three albums - 2007's 'Rock With The Hot 8', 2012's Grammy-nominated 'The Life & Times Of ...' and 2013's 'Tombstone' - with a host of standout singles, including their iconic version of "Sexual Healing" alongside several other covers and equally impressive originals, Hot 8 Brass Band have told the story of their lives and their city like only they can.

One of the great New Orleans acts, Hot 8 have pushed on through a barely imaginable series of trials. The devastation of Hurricane Katrina, the separate deaths of four of their band members, and the horror of trumpeter Terrell "Burger" Batiste losing his legs in a car crash, conspired to test these men almost to breaking point. They honour their fallen friends and help to work towards the future of their community by putting their energies into positive projects at home as well as touring as much as they can. They march together and they play their music - a rambunctious yet elegant and super-tight mix of jazz, funk and hip hop - not merely as though, but because their lives depend on it.