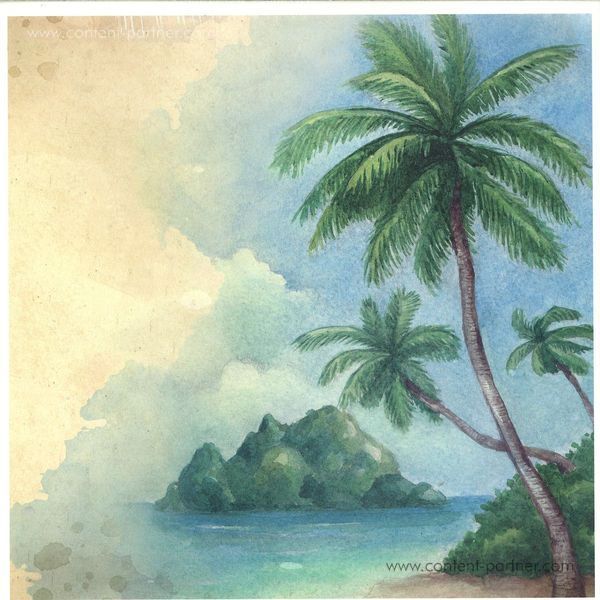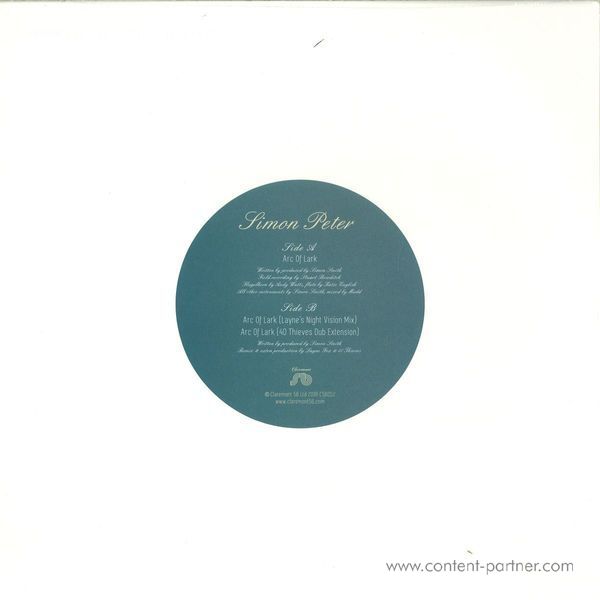 Um den Artikel zu bestellen bitte dem Warenkorb hinzufügen und zur Kasse gehen.
2.
Ark Of Lark (Layne Night Vision Mix) (6:19)
---
3.
Ark Of Lark (40 Thieves Dub Extension) (7:10)
---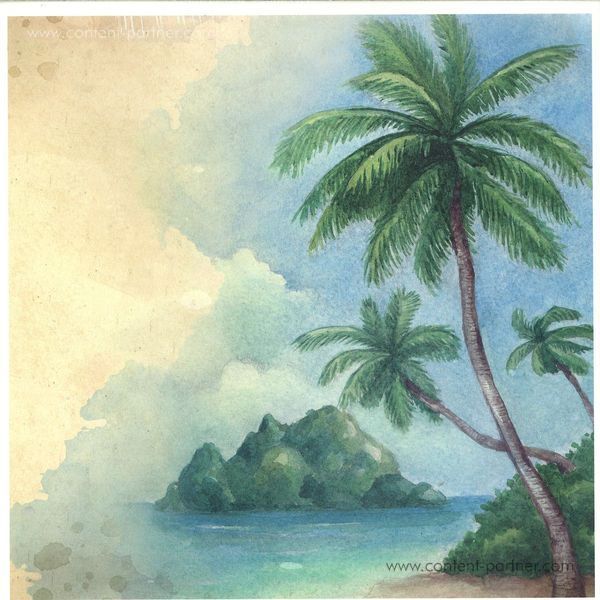 Beschreibung
Earlier this year, an email dropped into the Claremont 56 inbox. It was from a producer in the early stages of his musical career called Simon Peter, and contained a joyous slice of languid, organic Balearica entitled 'Arc of Lark'.

Suitably impressed, Claremont 56 boss Paul Murphy had no hesitation in snapping up the track right away.It marks a new stage in Simon Peter's career. He made his debut in February 2014 with the Double Up EP on Silhouette Music, which contained the shimmering nu-Balearic disco of 'Espacio Temporal'. While that was laden with sun-kissed synthesizers, 'Arc of Lark' is a much more organic affair. Blissful electric piano keys, hazy guitars and fluttering flutes cascade over an undulating live bassline and shuffling, bongo-laden beats. Warm and humid, it's a slice of audible sunshine to brighten up the grim winter months.Long-time friends of the family 40 Thieves handle remix duties, turning Simon Peter's picturesque original into an effects-laden chunk of slo-mo dub disco goodness.

40 Thieves member Layne Fox loved the track so much that he's also contributed an additional remix that focues the action around a loose, languid, dub reggae influenced groove, spiralling electronics and Peter's mesmerizing flute line. It's a fitting conclusion to a magical label debut.