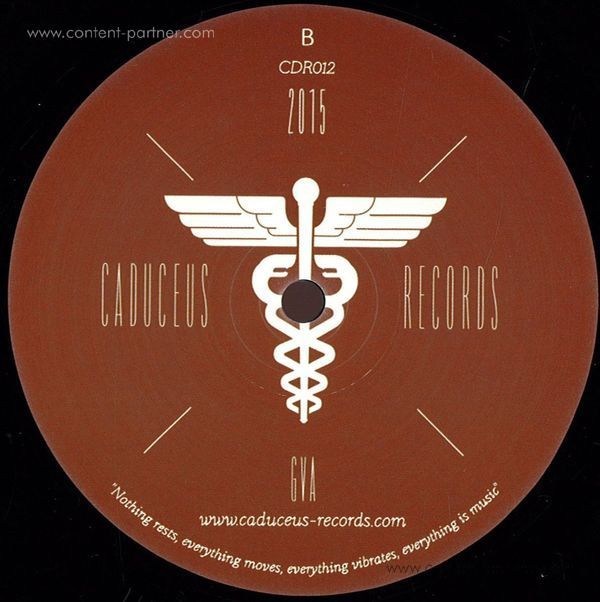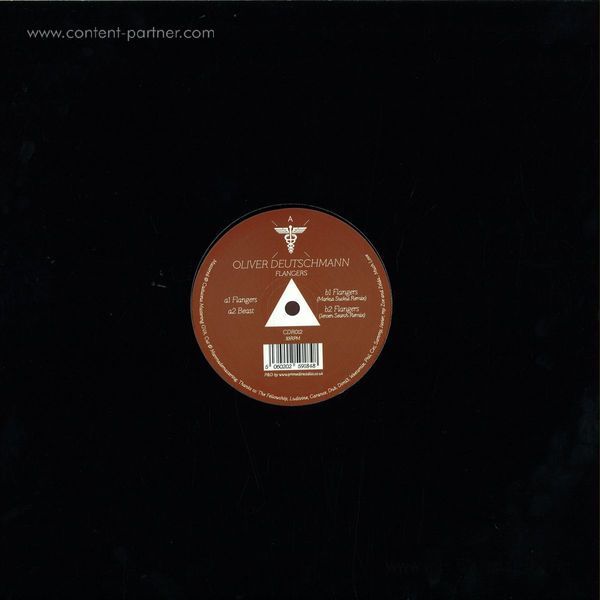 Um den Artikel zu bestellen bitte dem Warenkorb hinzufügen und zur Kasse gehen.
3.
Flangers (Markus Suckut remix)
---
4.
Flangers (Jeroen Search remix)
---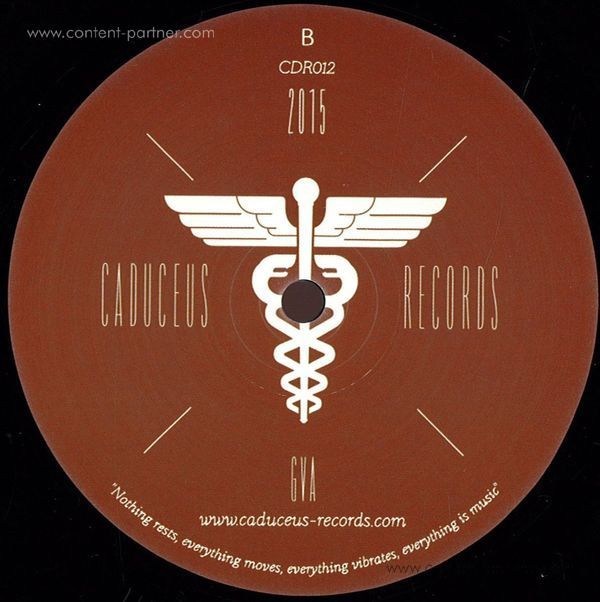 Beschreibung
Oliver Deutschmann is a producer that needs no introduction. Over the last 15 years, his reputation as a producer and DJ has seen continued growth down to, quite simply, his pure passion, diverse track selection and an unambiguous mixing ability.

He has lit up both rooms of world-renowned clubbing institute, Berghain, where he has played dozens of times since first playing there almost ten years ago. Whilst keeping up with this kind of extensive touring schedule, and being heavily invested in his own productions, the Berlin based artist also finds the time to take the helm of four imprints: Vidab, Falkplatz, Slim Audio and the vinyl only imprint GKNSTR.

Beyond his own labels though he has released on Soma, Aim, Etruria Beat, Mobilee, and now returns to Swiss imprint, Caduceus, following his Breakdown EP last year.

In a recent interview with Inverted Audio, Deutschmann summed up his clear, dancefloor focussed approach which can be heard on Flangers, stating I don't really care about any achievement. They (the tracks) have to rock the floor and be timeless. This new EP sets that straight right away, laying out the agenda for what is to follow.

Flangers opens with the dark, gravelly, brooding, and heads down techno of the title track - a lengthy, spacious workout which manages still to cut a deep groove despite it's direct driving force. Similarly, 'Beast' paces itself, slowly unfolding all of its treasures as it grows, swells and shapeshifts over the course of just over five minutes of sustained tension.

On the flip, two heavyweight producers step up to the remix: Germany's Markus Suckut and Dutch producer, Jeroen Search. Suckut's interpretation of Flangers keeps much of the understated groove and tension of the original whilst dipping it in a more shrouded cloak of murky techno. Jeroen Search on the other hand pitches up the pace with a crisp, high-hat driven dive into the deep.