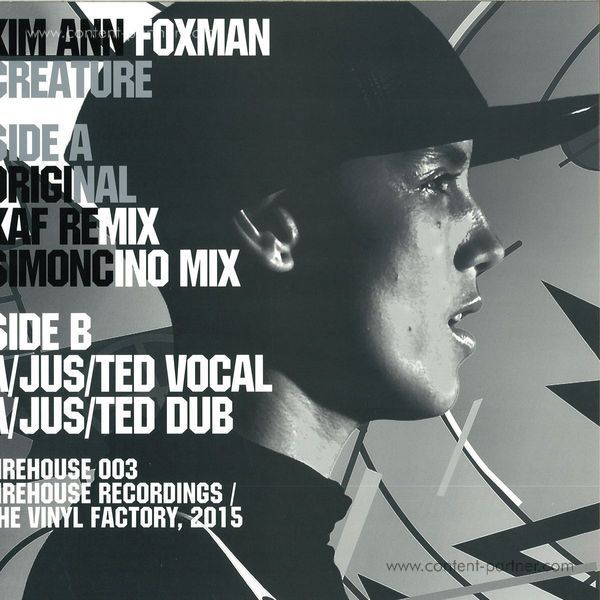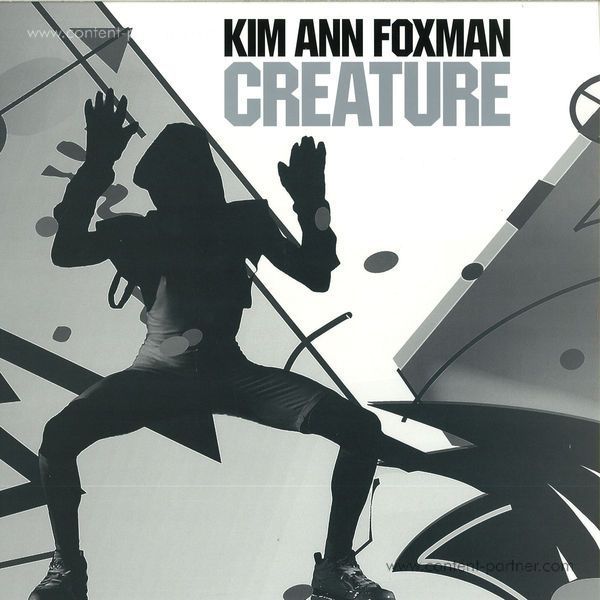 Um den Artikel zu bestellen bitte dem Warenkorb hinzufügen und zur Kasse gehen.
3.
Simoncino Techno Paradise Remix
---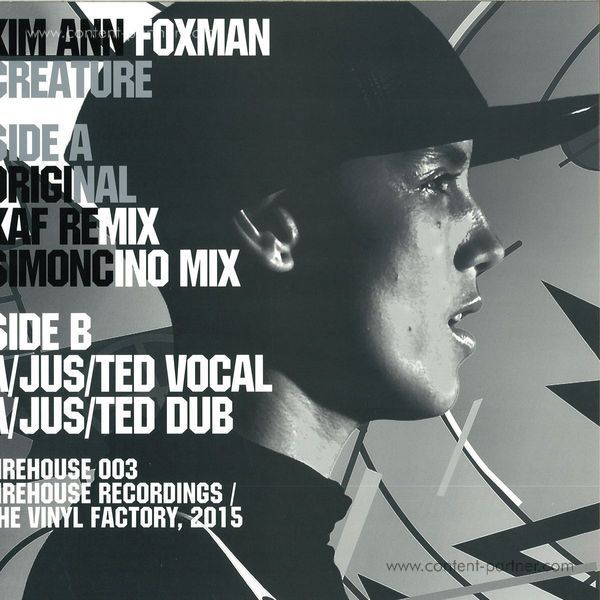 Beschreibung
Kim Ann Foxman's 'Creature'was the introduction to her solo career. Now getting a rerelease and rework for her unstoppable Firehouse imprint, complete with fiery remixes from a/jus/ted, Nick Simoncino and Richy Ahmed.

Originally released on Andy Butler's Mr International, Foxman's liquid gold vocals on 'Creature' were her first endeavour since their time together in Hercules & Love Affair and a beautiful example of her adept technique to craft unique, synth­inspired dance music. Undeniably her most recognised record, championed on Radio 1 and the like, it was never given the attention it deserved, leading to this special reinvention for her new label.

'Creature is a jam that I hold very close to my heart,' explains Kim,'so I'm really excited to be releasing it, along with brand new remixes, on my own label Firehouse. It's never been
available on wax vinyl before so I'm really excited that I'll finally be able to have it in my hands.'

Kim's own remix brings the track in line with her current style, the retro edges polished to a smoother finish and her vocals drifting away in whispering licks.a/jus/ted is a fellow New York outfit, his versions grounded in high energy and acid heat, while ItalianNick Simoncino's two versions are charred with nostalgia, elevating the classic house and techno and highlighting the track's simplicity. Finally Hot Creations figure Richy Ahmed's version decelerates the tempo and cracks and sizzles with finesse, giving this untamed 'Creature'many new leases of life.