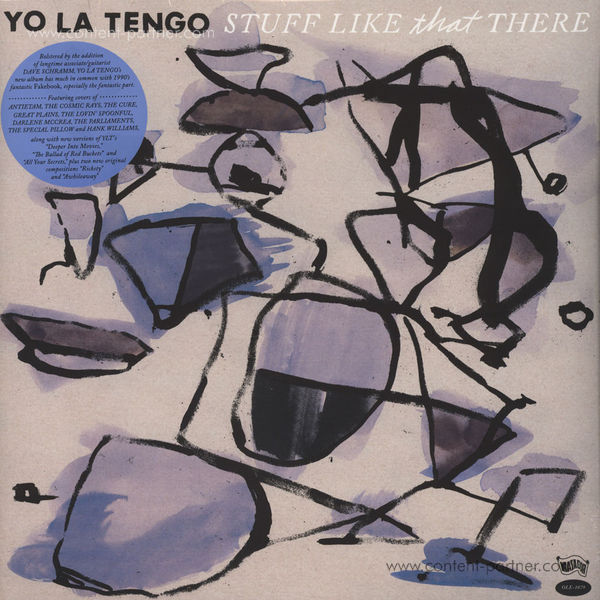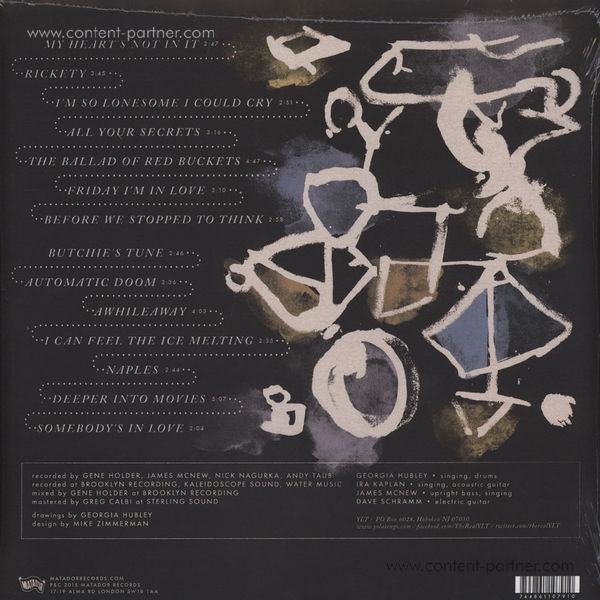 Stuff Like That There (LP)
Um den Artikel zu bestellen bitte dem Warenkorb hinzufügen und zur Kasse gehen.
3.
I'm So Lonesome I Could Cry
---
5.
The Ballad Of Red Buckets
---
7.
Before We Stopped To Think
---
11.
I Can Feel The Ice Melting
---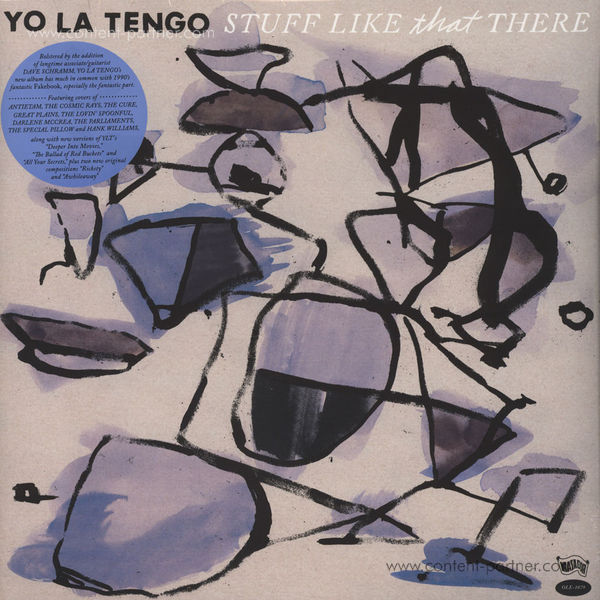 Beschreibung
Yo La Tengo will release their latest record, Stuff Like That There through Matador Records. Ahead of the official release, the LP is streaming in full below via NPR.

Stuff Like That There may be the technical follow-up to 2013's Fade, but it's really more of a spiritual sequel to 1990's Fakebook. Like that 25-year-old album, this new LP is made mostly of covers of songs by the likes of The Cure, The Lovin' Spoonful, Hank Williams, and The Parliaments. YLT also cover themselves on "All Your Secrets", "The Ballad of Red Buckets", and "Deeper Into Movies", as well as provide two entirely new tracks with "Awhileaway" and "Rickety".

The record not only sees the band reunited with Fakebook producer Gene Holder, but original band member guitarist Dave Schramm. While also featuring mainstays Ira Kaplan and Georgia Hubley, bassist James McNew had to learn upright bass for the record, "an instrument he did not own, let alone know how to play at this time last year," according to Kaplan.

YLT has a handful of dates mapped out in the fall, including their first extended tour with Schramm since he left in the 1980s.