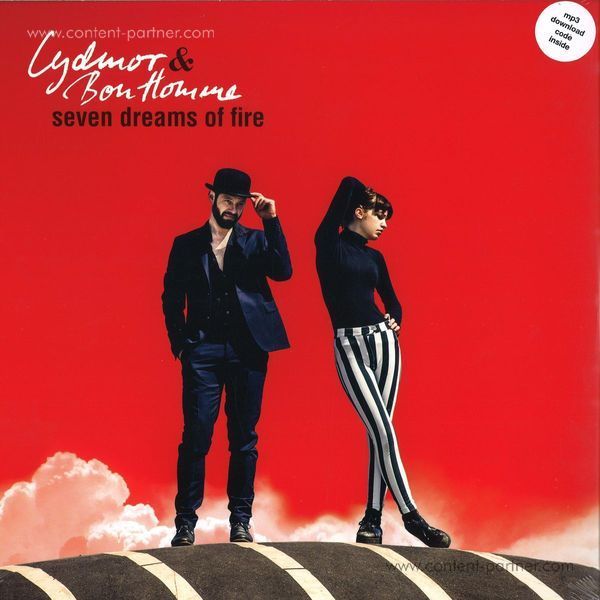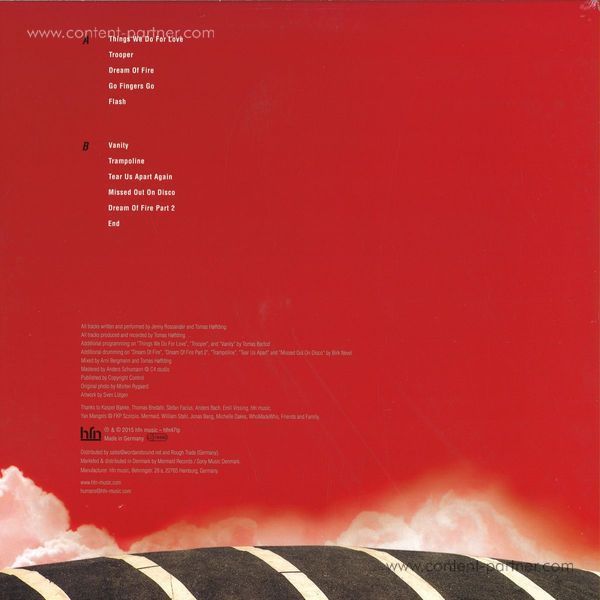 Seven Dreams Of Fire (LP+MP3 Download
Um den Artikel zu bestellen bitte dem Warenkorb hinzufügen und zur Kasse gehen.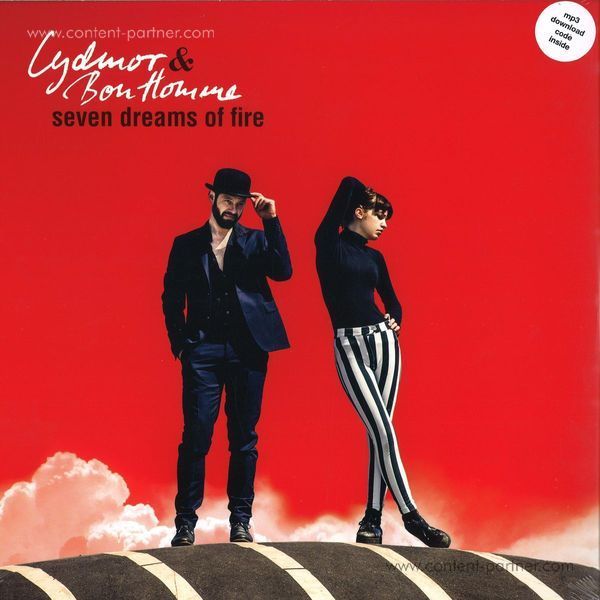 Beschreibung
Imagine bringing together two distinct but complementary musical talents, already established as composers and producers in their own right, one male - with years as a performer on the festival and club circuit behind him - and one female - a rising star with a siren's voice, a maverick committed to live performance.

Imagine their astonishing sound: an intoxicating concoction of driving rhythms, lush synths, psychedelic effects and instantly memorable hooks drenched in a dark atmosphere of melancholy and brooding beauty. If you can do that, you're on your way to grasping the wondrous soundworld of 'Seven Dreams of Fire', the debut LP from Lydmor & Bon Homme - a partnership that brings together Tomas Høffding, the singer-bassist of experimental Danish electronic pop trio WhoMadeWho and Jenny Rossander aka Lydmor (literally 'Soundmother'), a singer-songwriting star rising from the fires of the underground and spreading her wings. The artist Lydmor & Bon Homme is an new duo constisting of two established, exciting artists.

Tomas Høffding, singer and bassist of WhoMadeWho released already four albums with the danish electronic band as well as two solo albums as Bon Homme, while Lydmor currently gains a lot of attention for her yet second solo album 'Y'. The album 'Seven Dreams Of Fire' is a masterclass of modern electronic Pop Noir, breathing the outstanding talent and attitude of two contrasting personalities with distinct voices, that melt perfectly into wonderful songs. The album also features Tomas Barfod (Filur, WhoMadeWho, Tomboy, Superbacon (Programming)) and Birk Nevel on drums. WhoMadeWho's Tomas Høffding, aka Bon Homme, who proffers a sizeable chunk of it to a singer called Lydmor.

The two Copenhagen-based acts perform enjoyable alternate sets - full magic blossoms, a spunky blend of quirky melodies, a bowler hat, beard and her little drum machine. Their forthcoming combo album should be well worth catching.