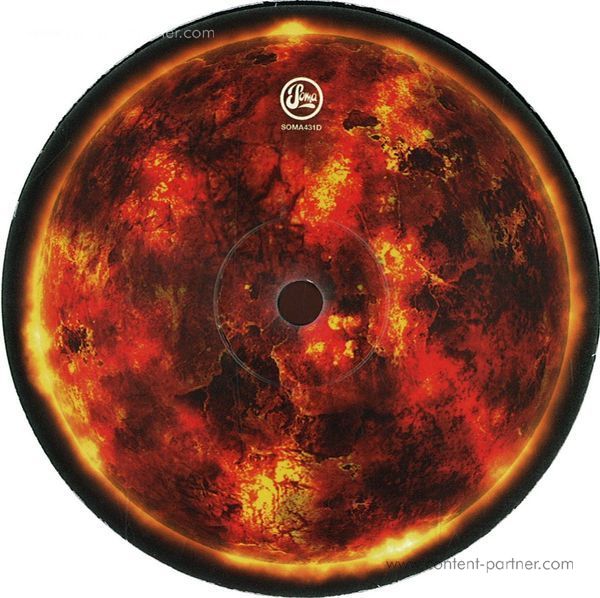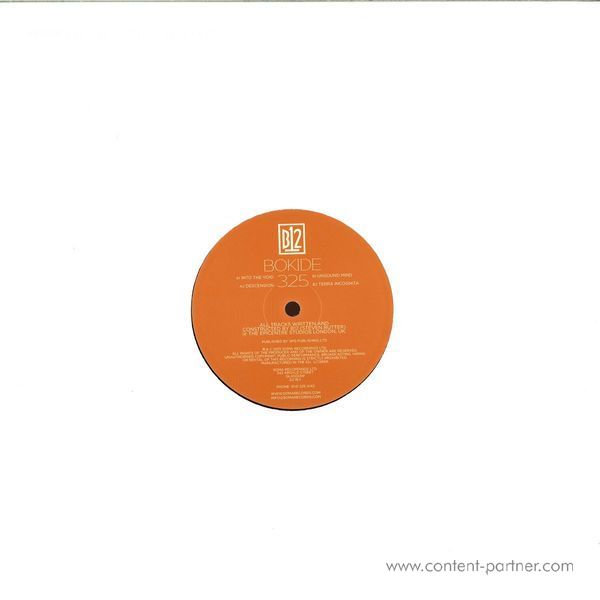 4.
Terra Incognita (4:14)
---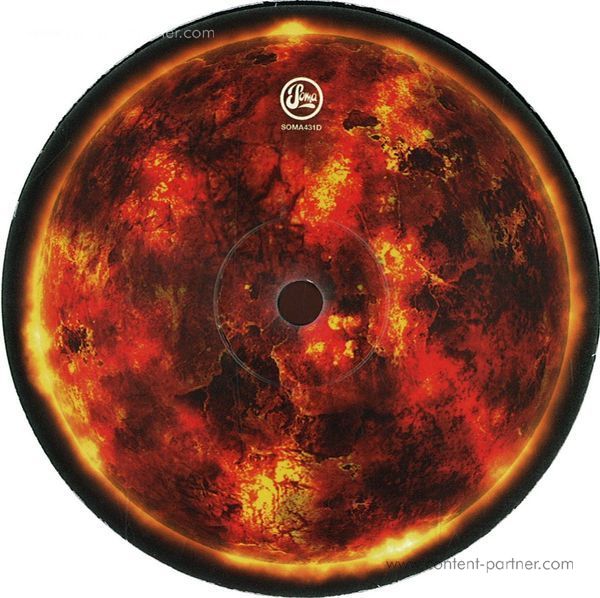 Beschreibung
UK techno founders B12 return! The duo's history famously started in the early 90's with their music appearing under a plethora of monikers under the "B12 Records" umbrella - 12" vinyl with notorious cryptic messages engraved in the run-out grooves, before being collected into album form and release on Warp.

After a hiatus in the late 90's, the pair resurfaced briefly for some live shows, a flurry of hugely sought-after 12"s and a 7-part CD anthology. They then abruptly disappeared again - this is their first appearance in 5 years, fittingly on Glaswegian imprint Soma. (Their seminal Warp Records album was named Electro Soma...is there a connection?) The Bokide 325 EP Is it a planet to be explored, or the journey through a personal hell? Only a few know for sure but at the end of this voyage expressed in the best way B12 know how, layers of sounds, beats, synths, lush pads, and seductive melodies the hope of a whole new reality is reached. It conjures up foreboding, planetary soundscapes - rooted in the more ambient, filmic side of their output, is it a reflection of recent turmoil within/ the artists personal lives?

The EP opens with "Into the Void", whose simple but emotive synth line weaves its way across a variety of beats and sounds, and takes the listener into the depths where the true journey can commence.

Onwards, darker and more mysterious notes loom up throughout "Descension" and "Unsound Mind", with pounding bass throbbing underneath, leading further into the world of shadows where the alarming awareness that something isn't quite right never truly leaves you. It concludes with Terra Incognita, the final track of the EP - an unknown place, left to be discovered and completed by the listener.