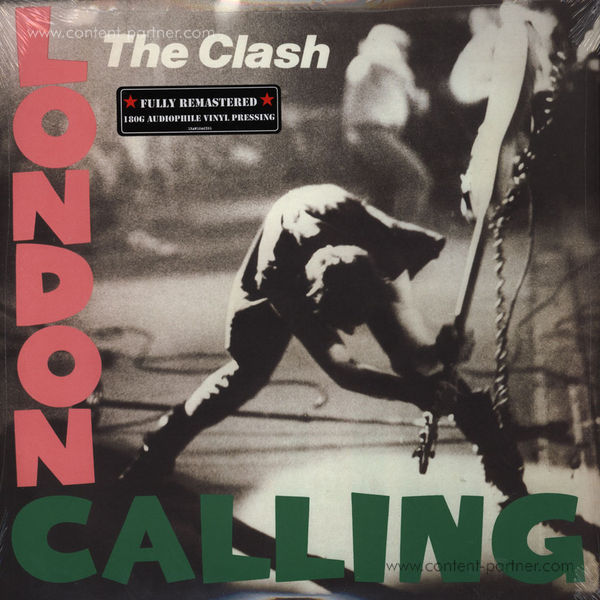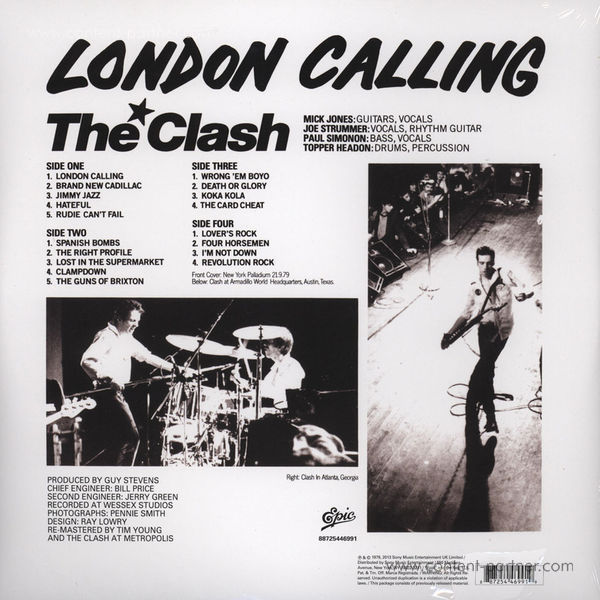 London Calling (2LP 180g)
Genre:
Punk International
Um den Artikel zu bestellen bitte dem Warenkorb hinzufügen und zur Kasse gehen.
2.
Brand New Cadillac (2:08)
---
5.
Rudie Can't Fail (3:26)
---
7.
The Right Profile (3:50)
---
8.
Lost In The Supermarket (3:44)
---
10.
The Guns Of Brixton (3:06)
---
11.
Wrong 'Em Boyo (3:10)
---
12.
Death Or Glory (2:40)
---
14.
The Card Cheat (3:46)
---
18.
Revolution Rock (3:06)
---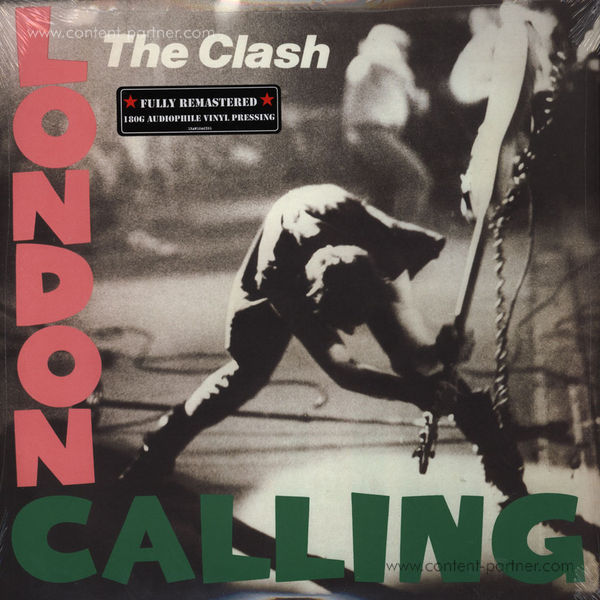 Beschreibung
The 1970s punk movement gave birth to some important bands, but none were more important than The Clash. They pushed and broke musical boundaries, while fusing musical experimentation with a socio-political conscience and it's hard to think of a band before or since that have exerted such universal influence.

Their passionate, political agenda continues to inspire new fans and musicians alike. Indeed, the issues The Clash tackled are as relevant today as they were in the late '70s/early '80s. Dubbed "the only band that matters" in their heyday, the same could be said almost 40 years later.

Originally released as a double LP in the UK in 1979, London Calling was recorded with maverick producer Guy Stevens. Voted by Rolling Stone as best album of the 1980's, London Calling presented the group's rapidly evolving sound in the aftermath of punk, reflecting their love of reggae, soul, rockabilly, funk, rhythm & blues, as well as channeling their recent experiences touring America. The US release came a month later, on January 10th 1980.

Newly remastered by The Clash from the original tapes and pressed on audiophile quality 180g double vinyl. All artwork recreated from the original release including replicated fully printed inner sleeves.