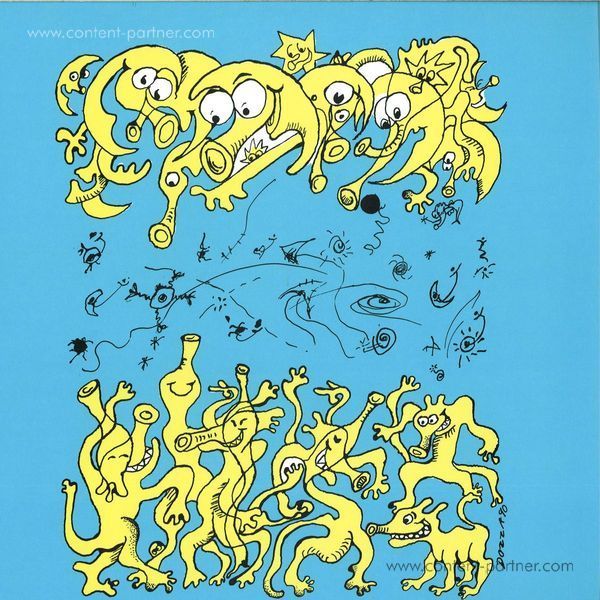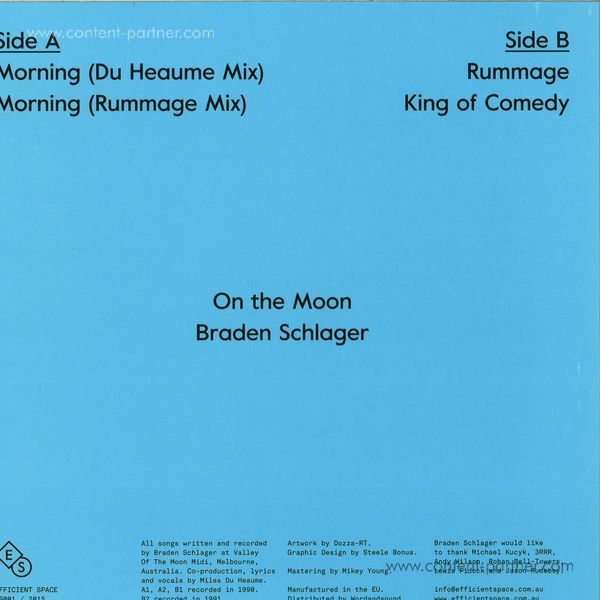 Um den Artikel zu bestellen bitte dem Warenkorb hinzufügen und zur Kasse gehen.
1.
morning (du heaume mix)
---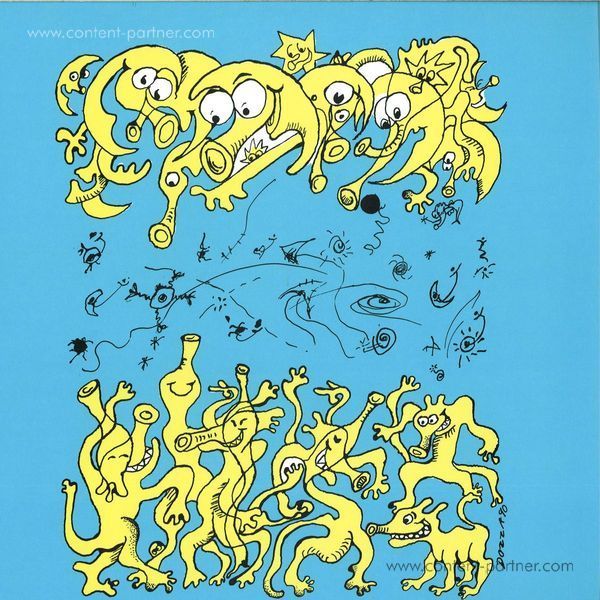 Beschreibung
Noise In My Head christens its retrospective imprint Efficient Space with a relic from the back rooms of the embryonic 90s Melbourne club scene. On The Moon collects the only four released works of Braden Schlager, a synth enthusiast who first cut his teeth with the inner city post-punk crowd before honing his craft as a resident live act at Commerce Club. Lifted from Braden's debut EP of the same name, On The Moon awakens with two epiphanies of Morning. The vocal led Du Heaume Mix beaches itself, fulfilling a fantasy of Nu Groove commissioning a house track from Klaus Schulze alter ego Richard Wahnfried, while a darker instrumental version gives the shufflers a second wind. An early attempt at techno, Rummage intercepts as a panicked twilight zone interlude, leaving no trace on the balearic peak King Of Comedy, Braden's lone submission to the 1991 Monash University sci-fi theatre play Cyberbia. Now sounding more relevant than ever, On The Moon celebrates an unsung Australian pioneer and gives relief to those desperately digging for these two impossible to find original pressings.