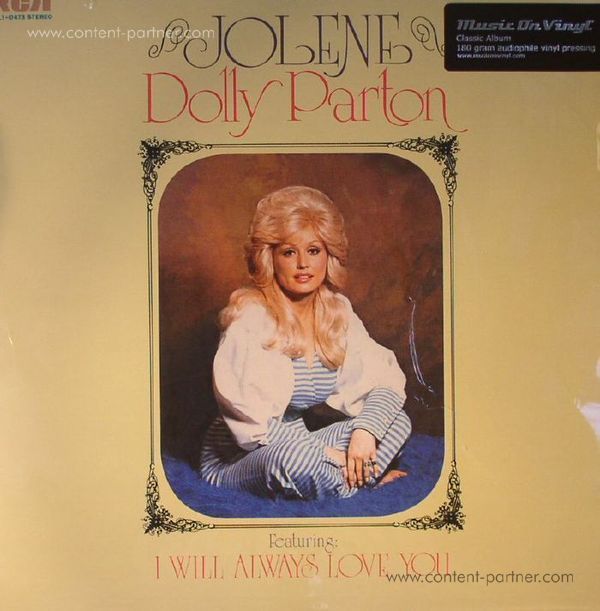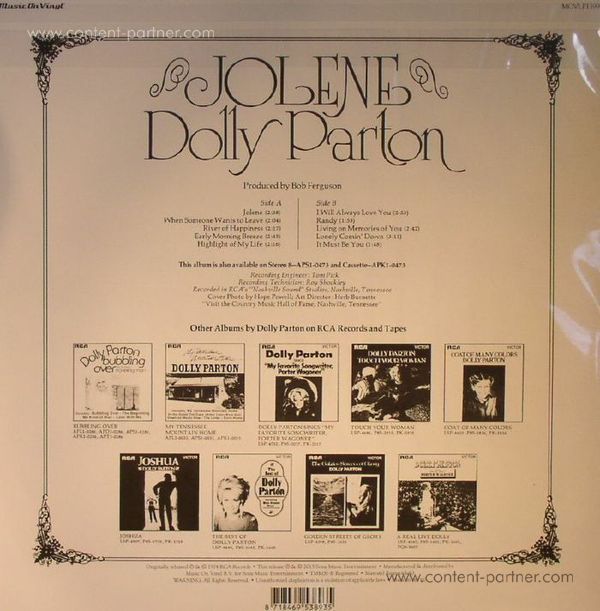 Um den Artikel zu bestellen bitte dem Warenkorb hinzufügen und zur Kasse gehen.
2.
When Someone Wants To Leave (2:04)
---
3.
River Of Happiness (2:17)
---
4.
Early Morning Breeze (2:41)
---
5.
Highlight Of My Life (2:17)
---
6.
I Will Always Love You (2:53)
---
8.
Living On Memories Of You (2:44)
---
9.
Lonely Comin' Down (3:09)
---
10.
It Must Be You (1:52)
---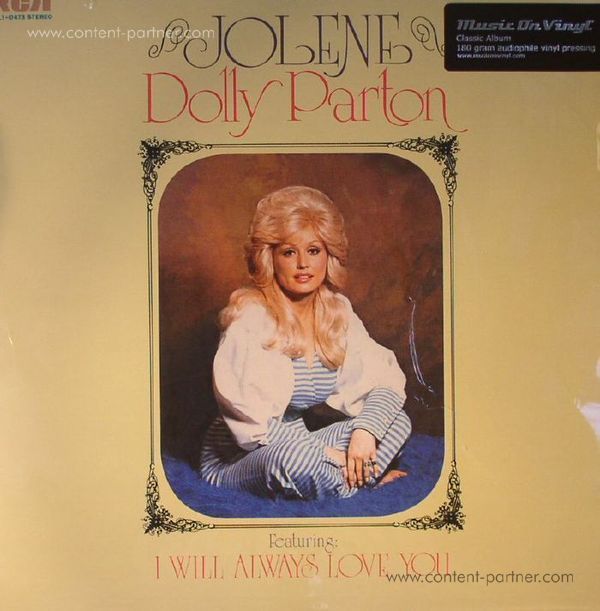 Beschreibung
Jolene is Dolly Parton's 13th solo studio album, produced by Bob Ferguson. It was released in February 1974.

A sparkling production creates a rich backdrop for both "Jolene" and "When Someone Wants to Leave". This tasteful mix is a joy to listen to. The music and Parton's vocal prowess are in top form on "Jolene". The title track tells the tale of a housewife confronting a beautiful seductress who she believes is having an affair with her husband. It became the second solo number one Country single and a moderate Pop hit.

Parton's female protagonists are downright pitiful, adrift in a world where a more attractive woman might take their man, where a woman cannot let go of a man who no longer loves her.