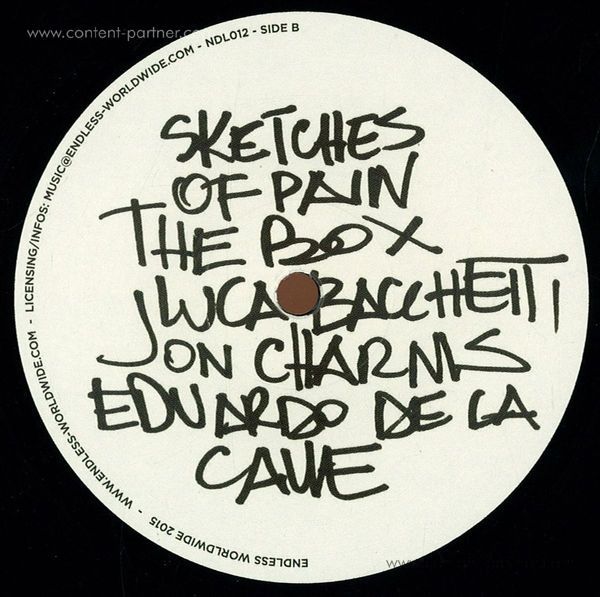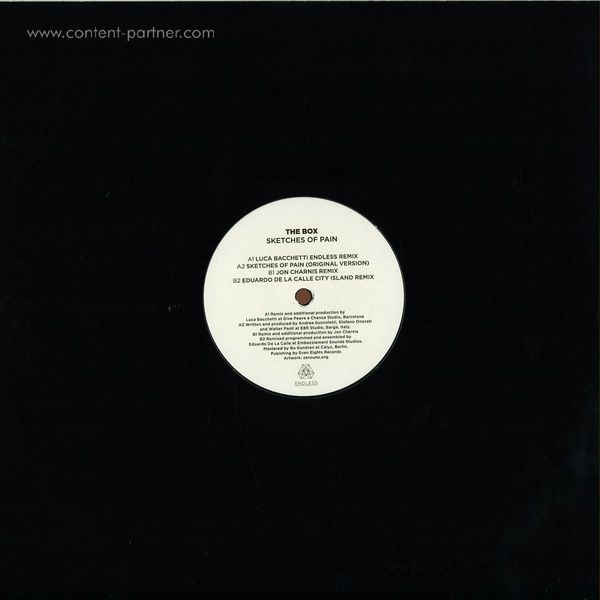 1.
Luca Bacchetti Endless Remix
---
4.
Eduardo De La Calle City Island Remix
---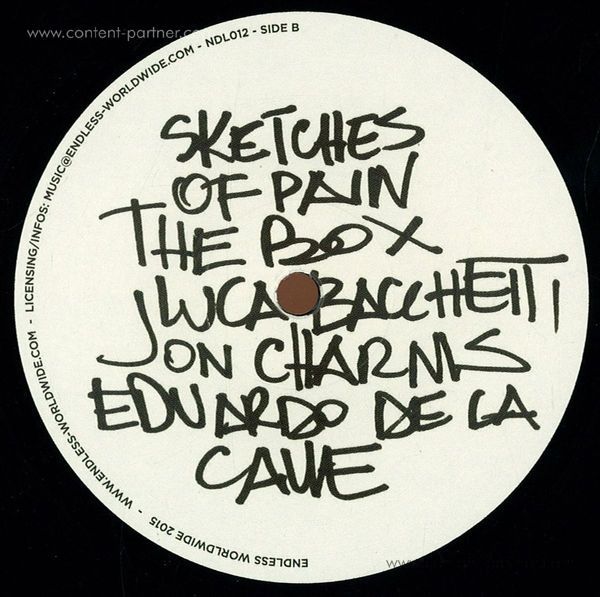 Beschreibung
-Sketches Of Pain- is a meet-up of two cultures which have been at war with each other for thousands of years. Music unites where the world of Men divides! Here the magical voice of Egyptian singer Ahmad Elsawy can weave its spell. Intelligent electronica, ethnic and acoustic instruments, all join together once more to blend two worlds into one universal language. 3 remixes. Luca Bacchetti continues his series of Endless Remixes preferring a mostly dub feel with a version that retains some of the original elements, creating that tension culminating in what is the suspended' sonic idyll that lately has characterized his breakdowns, by now a trademark of his.

Jon Charnis, who we already know for his work on Innervisions and All Day I Dream, has taken it in another direction to put together a true masterpiece, the tone here becoming more -trippy- with a pure afterhours atmosphere. The ever present and increasingly detailed groove add to that magic touch that has made Charnis one of the most interesting techno artists on the American scene. Last but not least one of our favourite techno artists, Eduardo De La Calle, surprises us with an interpretation that distances itself completely from the original, moving it into that enigmatic, mysterious and unregulated territory that is definitely his very own unmistakable way of living and feeling techno music. An EP that we expect will come-out from indoor clubs to find its best expression in exotic locations, deserts, beaches, dimensions that are part of that imaginary world that we call: ENDLESS.

Big with Dixon, The Drifter, Alex Niggemann, Fur Coat, Thugfucker, Frankey and Sandrino.