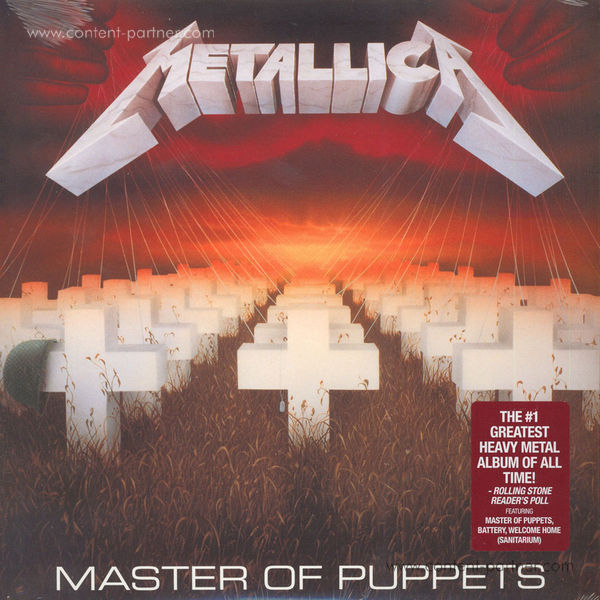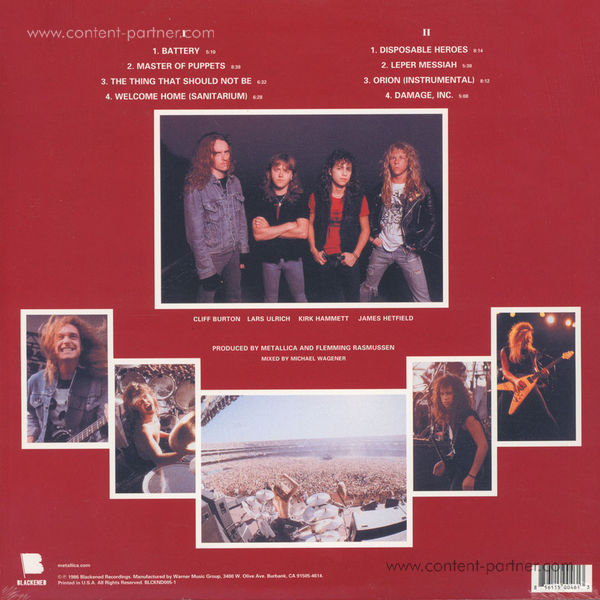 3.
The Thing That Should Not Be
---
4.
Welcome Home (Sanitarium)
---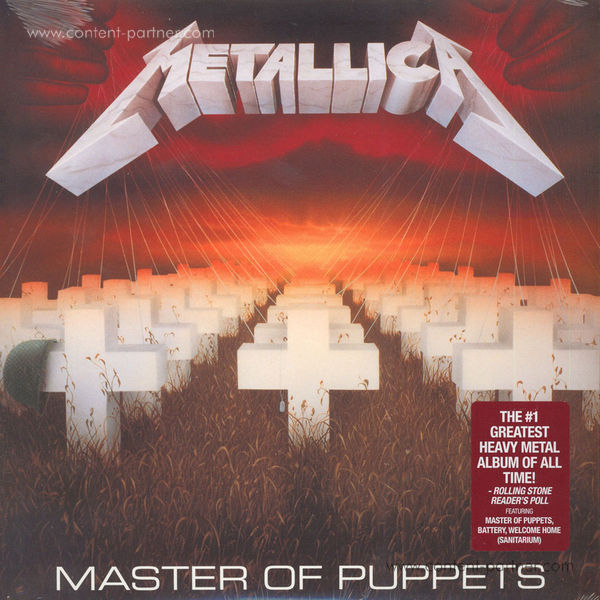 Beschreibung
Master of Puppets is the third studio album by the American thrash metal band Metallica. It was released on February 24, 1986, and was the band's last album to feature bassist Cliff Burton, who died in a bus crash in Sweden while touring to promote the album. The album peaked at number 29 on the Billboard 200 and became the first thrash metal album to be certified platinum. In 2003, it was certified 6× platinum by the Recording Industry Association of America (RIAA), having shipped six million copies in the United States.

Master of Puppets was released to rave reviews from music critics and has been included in several publications' best album lists. Its driving, virtuosic music and angry, political lyrics drew praise from critics outside of the metal community. The album is widely accepted as the band's strongest effort at the time, serving as one of the most influential heavy metal albums of all time. Many bands from all genres of heavy metal have covered the album's songs throughout the years, including tribute albums as well. Readers of Rolling Stone voted it as "The #1 Greatest Heavy Metal Album Of All Time."

The front cover depicts a cemetery field of white crosses tethered to strings, manipulated by a pair of hands in a blood-red sky. The album's cover concept was designed by Metallica and Peter Mensch, while the cover artwork was painted by Don Brautigam, who also worked with bands such as AC/DC, ZZ Top, and The Rolling Stones.

Ranked eighth on the list of the biggest selling groups in history, and one of the most influential bands in music, Metallica proved its mettle with their groundbreaking albums.