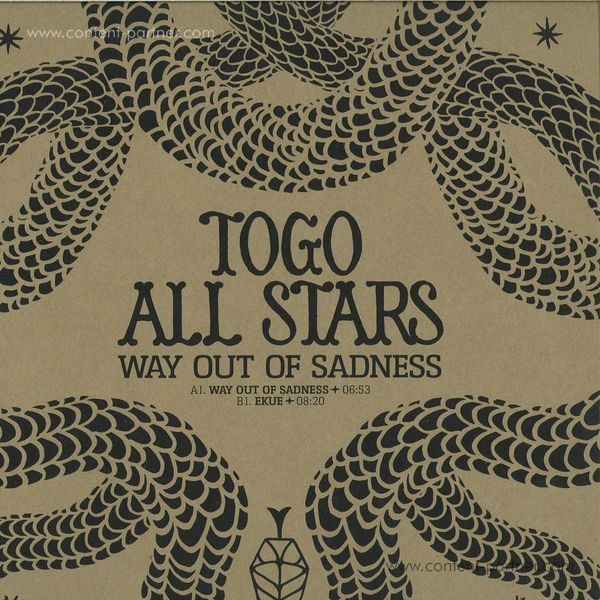 Way Out Of Sadness / Ekue
Um den Artikel zu bestellen bitte dem Warenkorb hinzufügen und zur Kasse gehen.
1.
Way Out Of Sadness (6:18)
---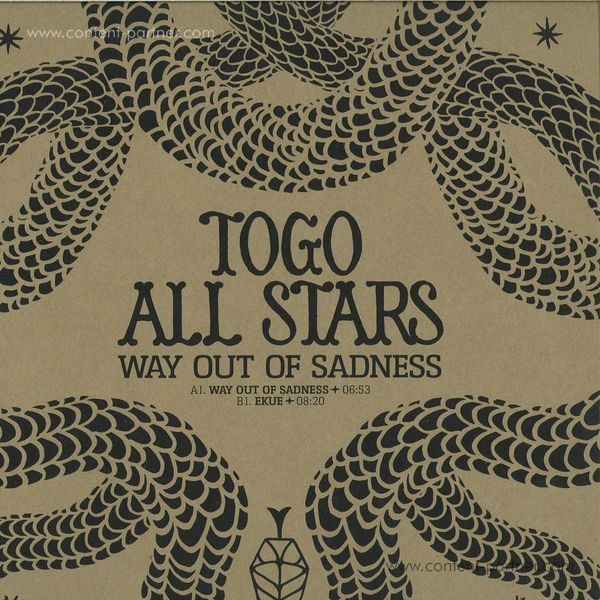 Beschreibung
Two steaming Afro Funk rollers from Togo .. TIP!
Hailing from the capital city, the Togo All Stars display a vigorous rhythm section and three sturdy voices deeply rooted within the afropop traditions stemming from the independence era, be it high-life, afrobeat, funk, reggae or even gospel music.

A passionate man with a cause, Serge Amiano has been living in Lomé for a few years now. Thanks to his musical vision, he's the mastermind behind Togo All Stars' meeting of two generations. He confronts younger musicians playing in the shadows with older voices long thought to be tarnished under elusive limelight.

Tireless talent scout and energy catalyst, Amiano paved the way for the Togo All Stars to happen; in the same manner he did it for Fanga, a celebrated French afrobeat collective in the last decade. Korbo, Fanga's singer is featured on the Togo All Stars' first album to be released this spring, under Kindred spirits record label.

Fresh and raw energy combined with vintage singers, the Togo All Stars's music embodies a true international musical elegance, looming large over the Atlantic and giving Togo its first big band since the 1970's.