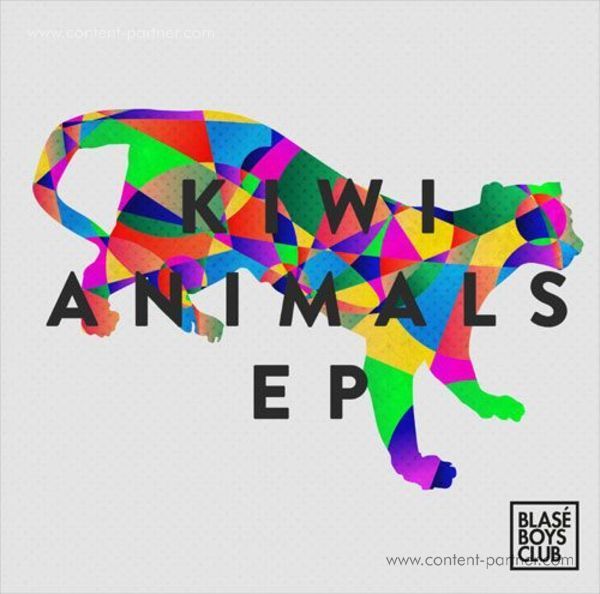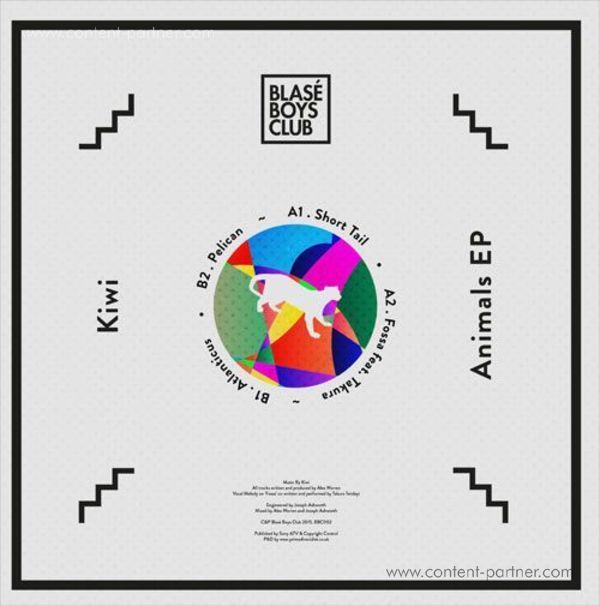 Um den Artikel zu bestellen bitte dem Warenkorb hinzufügen und zur Kasse gehen.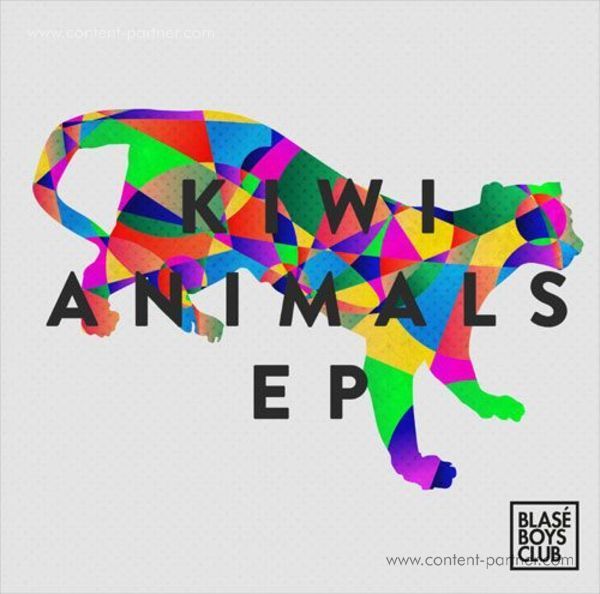 Beschreibung
Boundary pushing EP from Kiwi, regular side kick & friend of Duke Dumont, on Duke's re-launched label Blasé Boys Club...

London based Dj, producer and wonderkid Kiwi steps forth as Duke Dumont's Blase Boys Club imprint announces their next club ready EP. Striking out with Animals, the latest BBC cut heralds a new dawn for the imprint that prides itself on unearthing fresh and unique talent. After spending time developing his gut busting live show, Duke Dumont adorns the A&R hat once again as he readies this new EP.

With each track named after obscure species of wildlife, it's reflective of Kiwi's own penchant for touching the outer reaches of the floor, pushing the boundaries with unique and honed sonic interpretations.

Starting life with wild intent, opening track 'ShortTail' takes on a pulsing, laser galvanised bassline, growling and pushing behind whirling atmospheric sweeps and layers of sub bass before dropping into a strong blend of techno drive and house swing, flanked by cowbell chimes and percussive nuances; make no mistake, this jacking track was aimed squarely at the soldiers on the floor. Next, Kiwi teams up with vocalist Takura for the light, dreamy and airy slow-mo house romp that is 'Fossa'. Takura's light, harmonic but strained vocals add an emotional quality to the ticking groove and slow-swing of the track, much like the cat like mammal that the track shares it's name with.

On the flip, 'Atlanticus', going for a slow-mo, electro-boogie fusion, bringing together down tempo groove and slow and low bass, showcasing the London bred producers penchant for all shades of house music with an ethereal, musically charged composition. After this brief respite, it's back to business on 'Pelican', with a balearic feel accentuated by perky and fluctuating basslines, the tempo firing back up through a mesh of oscillating rhythms, compressed snare hits and an unstoppable groove.