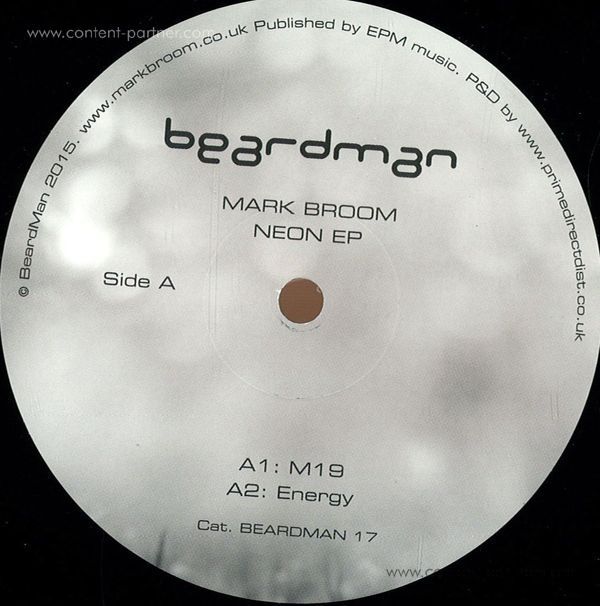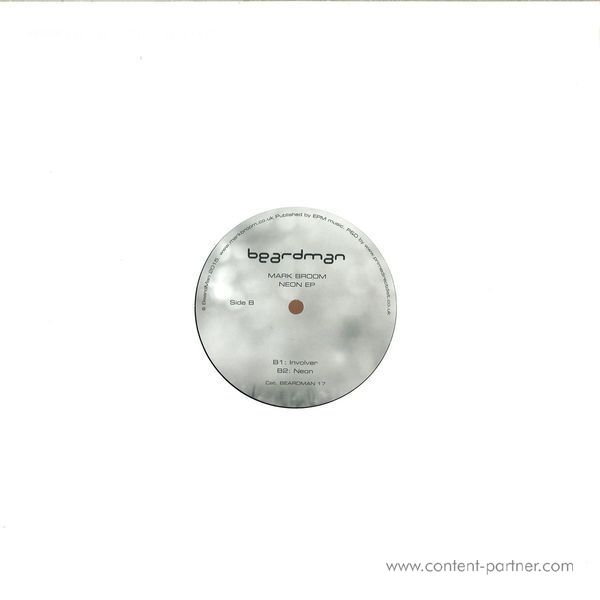 Um den Artikel zu bestellen bitte dem Warenkorb hinzufügen und zur Kasse gehen.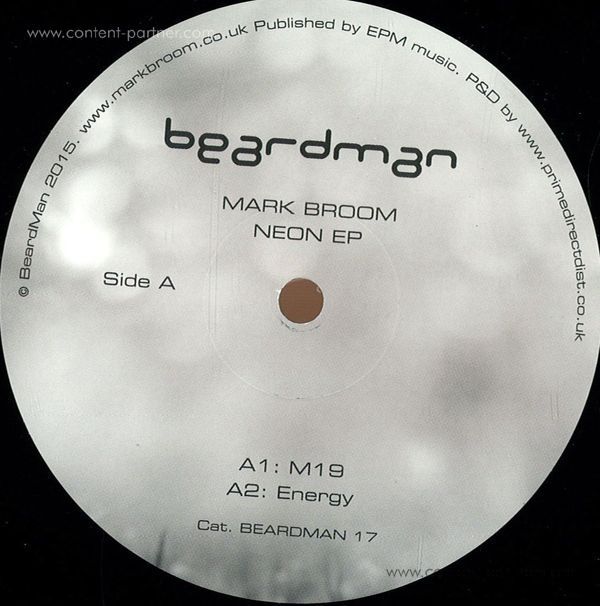 Beschreibung
UK techno veteran Broom is one of the most consistent producers in the game and on Neon, he delivers four killer dance floor tracks. Inspired in equal parts by the swirling, dub techno of Chain Reaction and the insistent, loopy techno of mid to late-90s Jeff Mills, the release starts with the steel-plate percussion and churning chord builds of "M19". Broom keeps his focus on that approach for "Energy", where doubled-up claps and clanging chords create an eerie but urgent sensibility, while the title track is a slightly less visceral affair thanks to the inclusion of a sleepy vocal sample amid the churning keys.
Finally, "Involver" sees Broom focus his energies elsewhere, its acidic, grimy groove coming across like Steve Bicknell in a bad mood. Support from Ben Sims, James Ruskin, Edit Select, Truncate, Exos, Dustin Zahn, Alan Fitzpatrick, Skream..