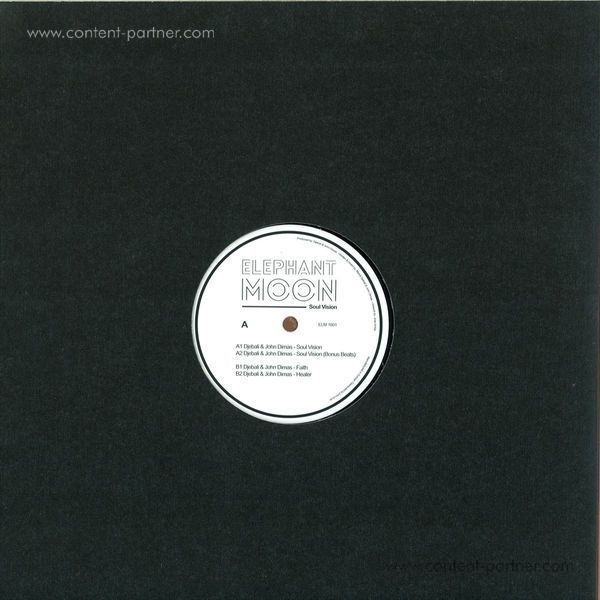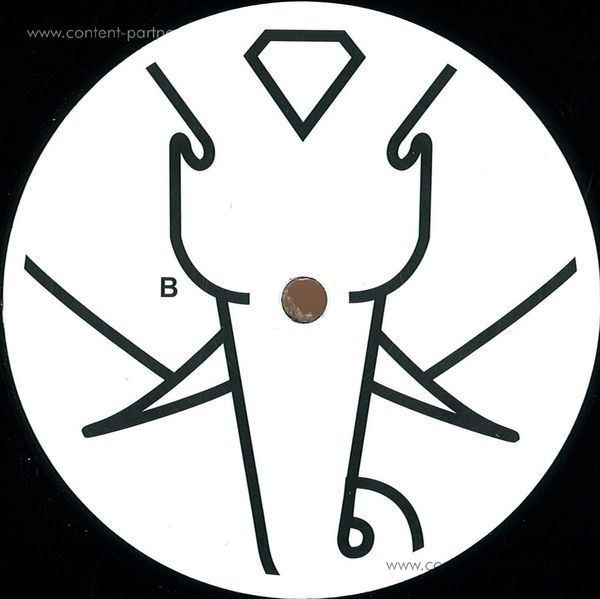 Um den Artikel zu bestellen bitte dem Warenkorb hinzufügen und zur Kasse gehen.
2.
Soul Vision Bonus Beats
---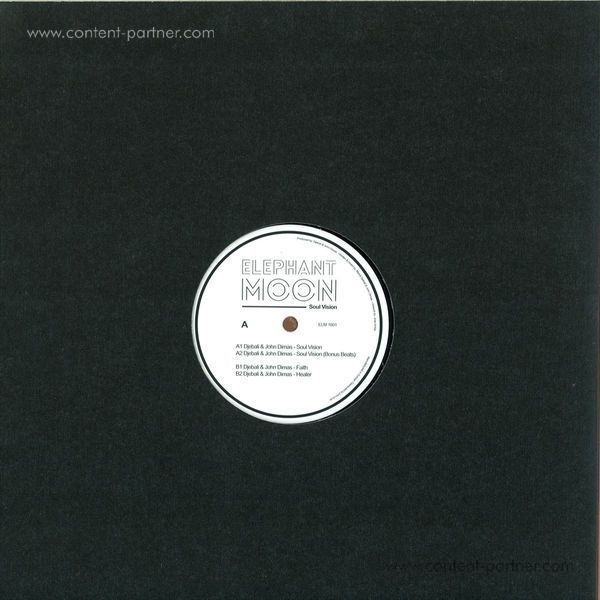 Beschreibung
"Introducing a brand new label from Berlin-based Greek, John Dimas. Elephant Moon is a platform conceived by John to simply collect and release music from his talented group of friends. Having built up a strong reputation thanks to his excellent back catalogue of productions on labels such as One Records and La Vie En Rose, he decided that now is the time to dedicate his deep knowledge of house and techno to running a label of his own. The first release sees John teaming up with his good friend, Paris producer Djebali. Having a mutual admiration for each other's work, it was a logical move for the two artists to collaborate. A few studio sessions resulted in the 'Soul Vision' EP, which is comprised three tracks together with a special DJ tool. The title-track on side-A focuses on the dance floor, bringing groove-led jazzy vibes throughout. A classic house atmosphere pervades, demonstrating the duo's ability to channel the past in a contemporary manner. As an added bonus, as both men are fans of DJ tools, there's a 'beats only' version of the track for those who love a bit of spritely percussion. On side-B, we get 'Faith', a heads-down workout, which would be perfect to throw into the mix, mid-set - not too hectic, though with just enough verve to keep the energy levels high. Finally, 'Healer' closes out the flip side, instilling a light, airy vibe to the EP - infused with more jazz-inflected rhythms and a warm feeling from start to end."