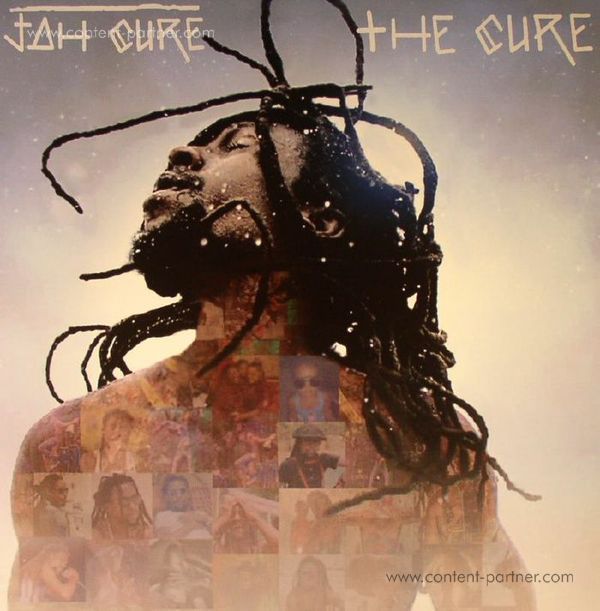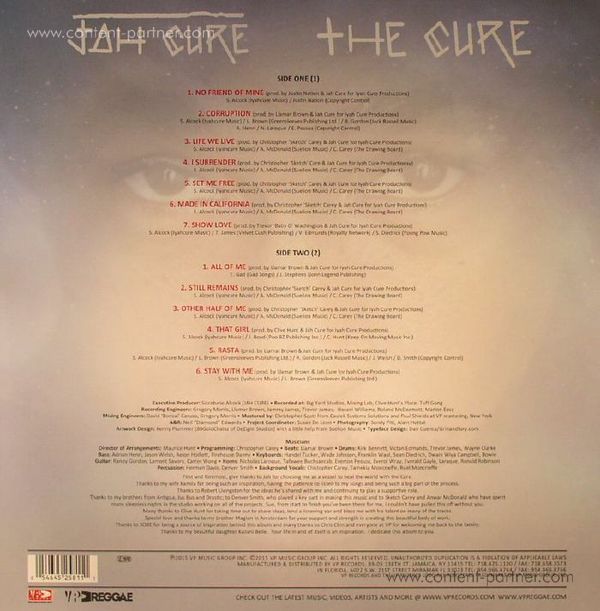 1.
No Friend Of Mine (3:38)
---
6.
Made In California (2:52)
---
10.
Other Half Of Me (3:30)
---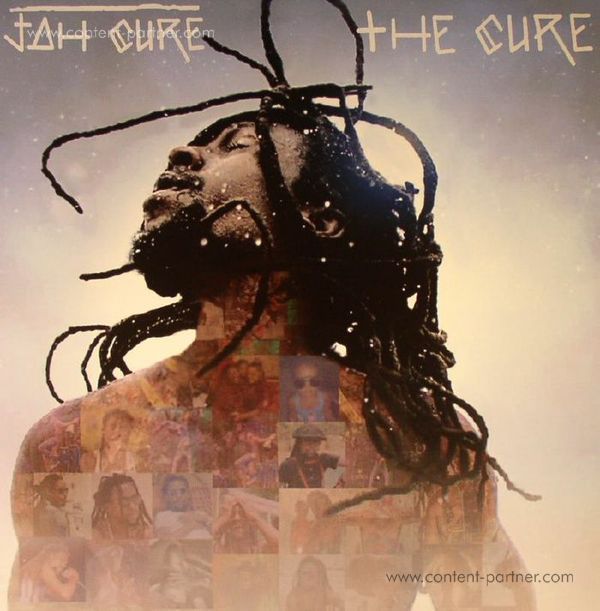 Beschreibung
The new album for the artist, as one reviewer recently put it, "the possessor of the greatest voice ever given to a human being"

Jah Cure is one of the most influential reggae acts today, with hits in the 'real roots' and Caribbean pop formats. Known for his iconic hooks and street-poet verses, his songs contrast gritty tales of urban struggle with sun-kissed romantic ballads. In the tradition of Jamaican reggae, his stories bridge social commentary with uplifting hopefulness. There is playful spirit to his music that has endured the real life challenges of prison, probation and redemption."The Cure" is his seventh album and the fourth for VP Records and presents the thoughts, feelings and contradictions of a true reggae artist. Anticipation for the album is especially strong in Jah Cure's touring markets where and in support of the release he will tour Europe and South America in the summer of 2015. A music video for "Made in California" will be serviced to terrestrial and online media outlets to support the album launch internationally.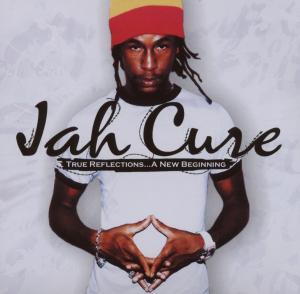 9,50 €
9,50 €
9,50 €