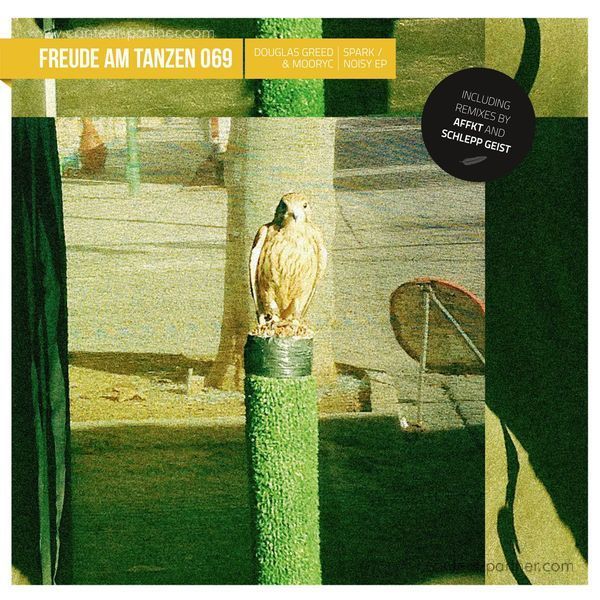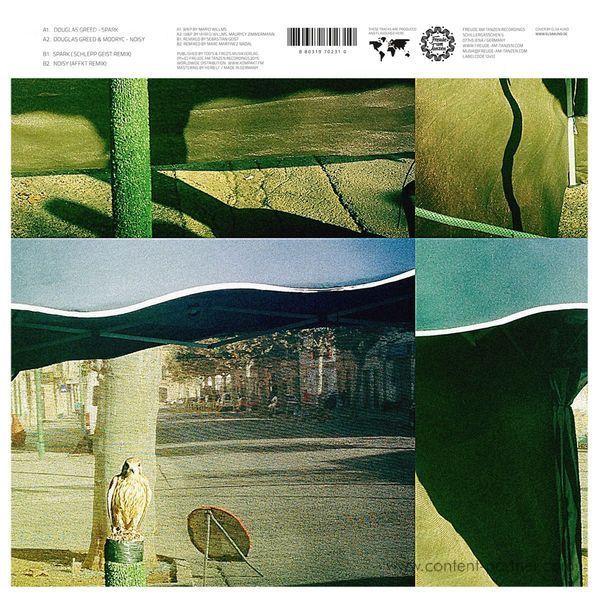 Um den Artikel zu bestellen bitte dem Warenkorb hinzufügen und zur Kasse gehen.
2.
Douglas Greed & MOORYC - Noisy
---
3.
Douglas Greed - Spark (Schlepp Geist remix)
---
4.
Douglas Greed & MOORYC - Noisy (Affkt remix)
---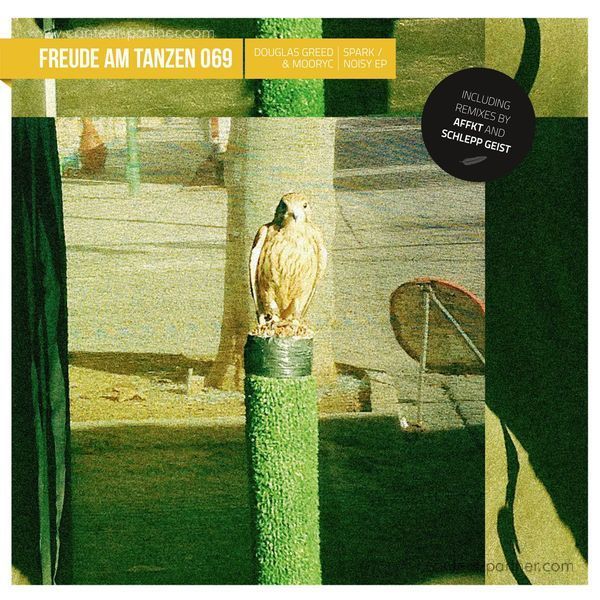 Beschreibung
The Spark/noisy Ep Beams With Four Inebriated Tracks And A New Dreamteam On The Fat Horizon.

After the flirtation: Driven, Summerless and Fake on BPitch strolls Douglass Greed with a new disc and ammo of happiness out of Jena and into the world. The Spark/Noisy EP beams with four inebriated tracks on the FAT horizon. For this adventure young Dougi brought a few buddies to shake the beat tree free. The magic of the union sizzles when Mooryc, Schlepp Geist, Affkt, Chris Manura and Remood strap the drums on to the moped and chase the wind. Techno and house stretched right over its boundaries. A candy storm of elegant blows and snares in the right places. Melodies without the use of sandpaper yet still smoothly polished, bestow a view into the varied 'Sound-universe' when Douglas Greed sparks sounds – releasing endorphins in the bloodstream.

A1. Spark Spark opens as a swinging house ballad for the tracklist. Steadily advancing, the rhythm siezes the attention of slinging body parts and the hypnotic vocals spark in the sunrise.

A2. Noisy Out of Space. Space conductor Mooryc and Captain Greed fly with a easiness through the sliding synthi-waves of the Noise Galaxy the robots serve intelligent breakfast in a land after our time.

B1. Spark (Schlepp Geist RMX) In the searchlight from the drag spirit, "Spark" reveals the spiral colored unending nature of the night. Tender yet certain he takes us with vocals and pads by the hand, directly to the light.

B2. Noisy (Affkt Remix) The driving note plays Affkt blind with 11 fingers and gives the space travel "Noisy" the club flag. The start on the shimmering carpet of the Milky Way the programmed course in the night!