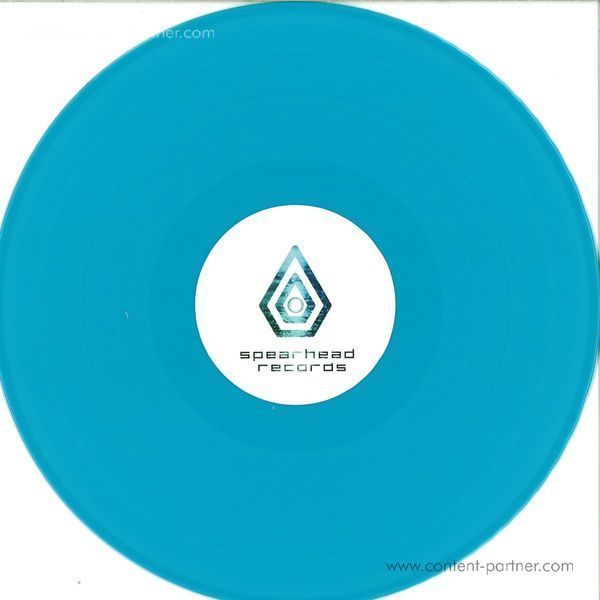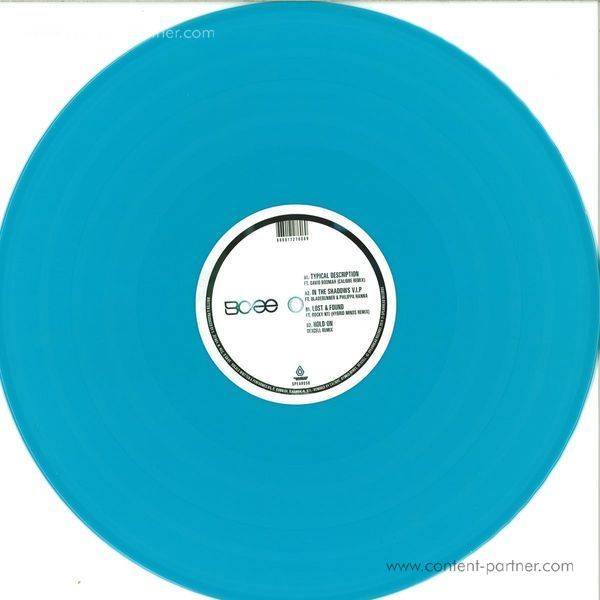 1.
Typical Description Feat. David Boomah (Calibre Remix)
---
2.
In The Shadows Feat. Bladerunner & Philippa Hanna (Vip Mix)
---
3.
Lost & Found Feat. Rocky Nti (Hybrid Minds Remix)
---
4.
Hold On (Dexcell Remix)
---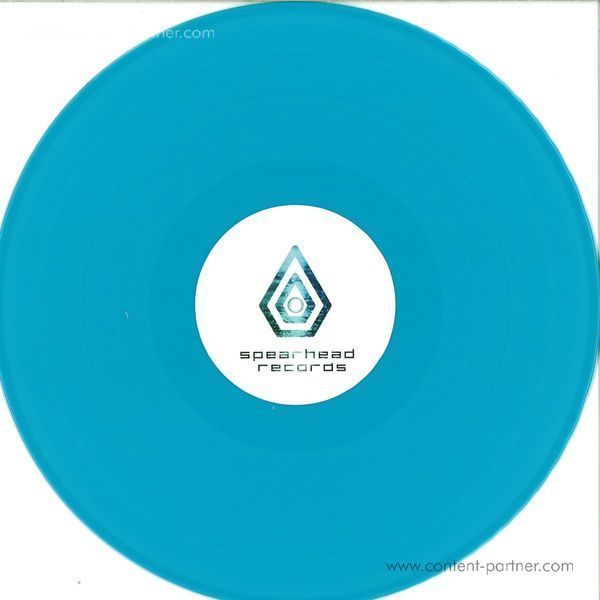 Beschreibung
* Limited edition turquoise coloured vinyl *

* BCee has enlisted some of his favourite producers to add their own personal touch to select tracks from his 2013 album 'Lost & Found'.

* Calibre makes his first appearance on Spearhead Records with an amazing rework of Typical Description.

* In The Shadows has been put through the Bladerunner jungalist machine and turned into a heavyweight jungle anthem.

* Lost & Found gets the Hybrid Minds love, brining a new uplifting twist to the original track, while Spearhead newcomers Dexcell roll out the rhodes and keep things as laid back as they can be for their take on 'Hold On'.

* BCee has been locked away working on his third full length LP which will be ready early 2015 and will feature guest apperances from S.P.Y, Hyrbid Minds, LSB, Philippa Hanna, Rocky Nti and more.

* Support from Friction Radio 1, 1xtra, Fabio, Bailey, Bryan G, DJ Marky, Technimatic, S.P.Y, Bassdrive, D&B Arena and a whole load more!!!