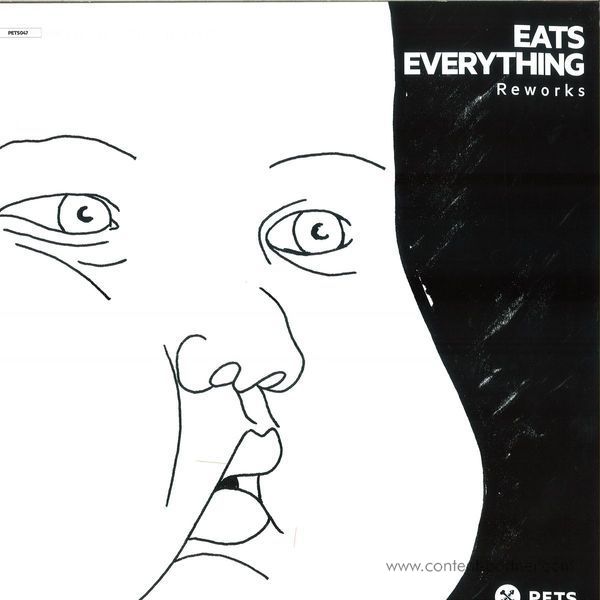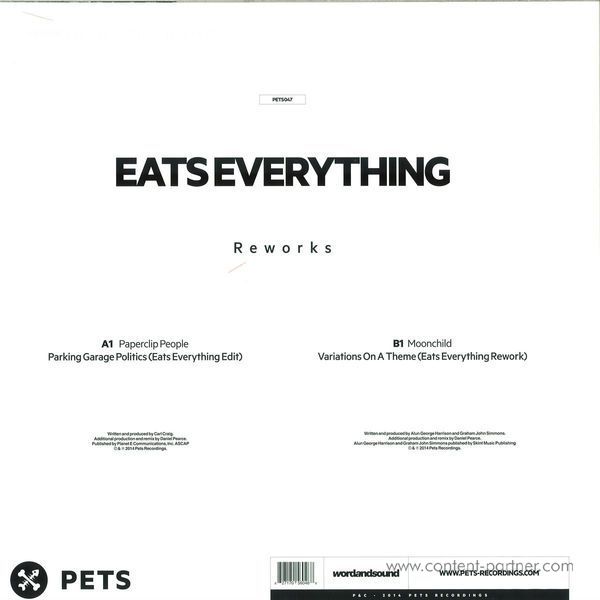 Um den Artikel zu bestellen bitte dem Warenkorb hinzufügen und zur Kasse gehen.
1.
paperclip people - parking garage politics (eats everything edit)
---
2.
moonchild - variations on a theme (eats everything rework)
---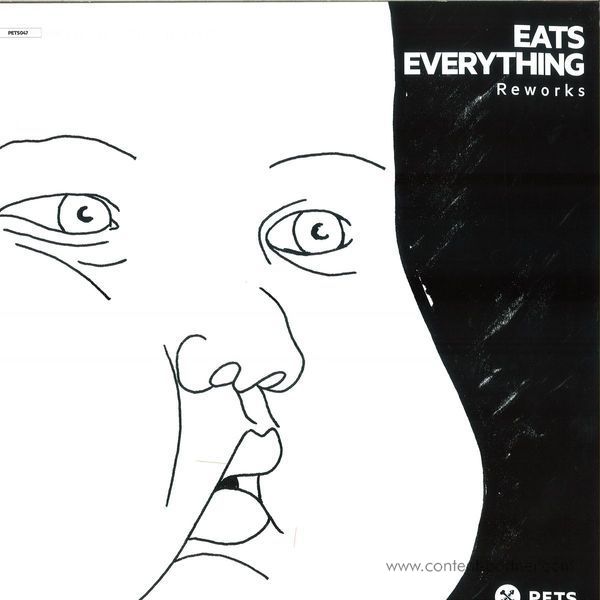 Beschreibung
Pets Recordings and Eats Everything go together like tea and cake; like sausage and mash, so it makes sense they have hooked up again for a cheeky one-off release. It finds Eats Everything offering up two special edits of classic tracks straight from his own DJ sets, and they are to be released both digitally and and on vinyl.

The first edit finds the Bristol boy tackling a classic 2011 Detroit cut by Paperclip People, and the second is a rework of a seminal 1994 release by Moonchild aka Alun Harrison and Graham Simmons. If you've heard Eats Everything recently you will likely have heard these exclusive club edits getting huge reactions. Up first, Eats subtly tweaks 'Parking Garage Politics', layering in raw house jack, metallic percussive slices and a modulated baseline that will keep floors looked throughout. It's bulky and textured, grows ever more banging as things unfold and channels plenty of Mid West energy of the sort that fits perfectly with Dan's own originals.

Next up, 'Variations on a Theme' features the classic 'work your body' vocal samples, cut up, chopped and dropped into a bootylicious bass framework that pumps in fine style. Some warm, colourful chords flesh out the groove as do plenty of old school synth signifiers. It's a scorching edit that will warm through chilly winter dance floors for some time to come.

Proving he is as fresh when editing as he is when crafting his own boutique bangers, Eats Everything comes correct once more with this EP.