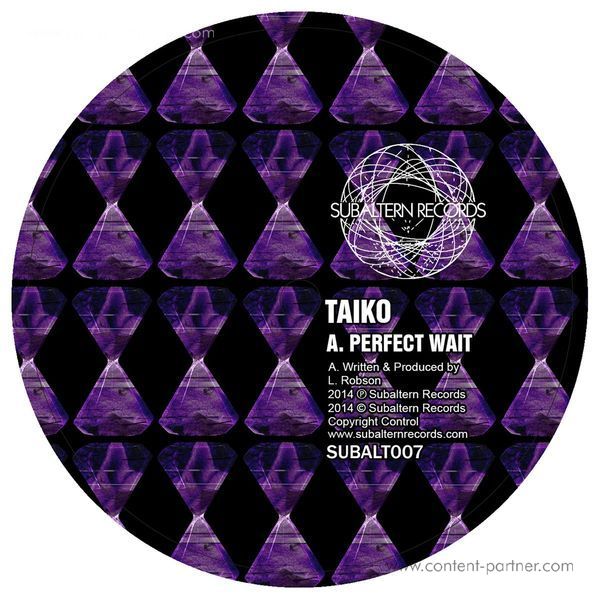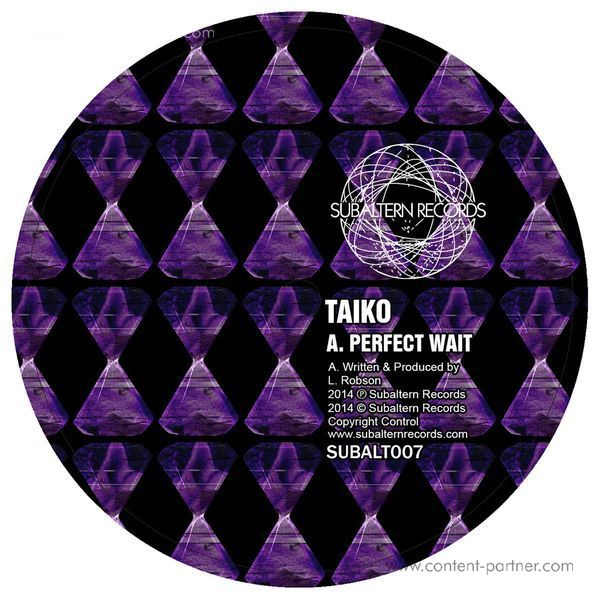 Um den Artikel zu bestellen bitte dem Warenkorb hinzufügen und zur Kasse gehen.
3.
perfect wait (biome remix)
---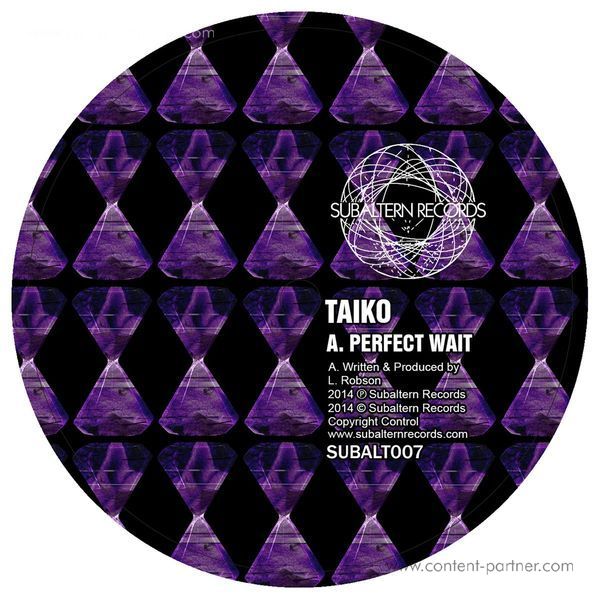 Beschreibung
* Now firmly established as purveyors of bass-heavy vinyl at the forefront of the Dubstep movement whilst staying true to the roots of the Dubstep sound, the seventh release from Subaltern Records comes from young UK talent - Taiko, who delivers four diverse hard hitting takes of Bass Music, showcasing the diversity of the 140 realm and the versatility of his production.

* Truly taking the listener on a trip from start to end, 'Perfect Wait' opens Taiko's debut release on Subaltern Records with force: Menacing synth lines, heavy bass and vast spaces accumulate to an energetic masterpiece, bound to make serious impact wherever it is unleashed.

* As the name suggests, 'Bloomerang' hits unexpectedly in every aspect. Sophisticated rhythms and lush melodies compliment each other, creating another mesmerizing blend of what Taiko's creative arsenal has to offer - use with caution!

* In his remix of 'Perfect Wait', dubstep veteran Biome throws in his unique signature styles - melting the original into a merciless roller, which leaves the listener breathless. Dangerous!