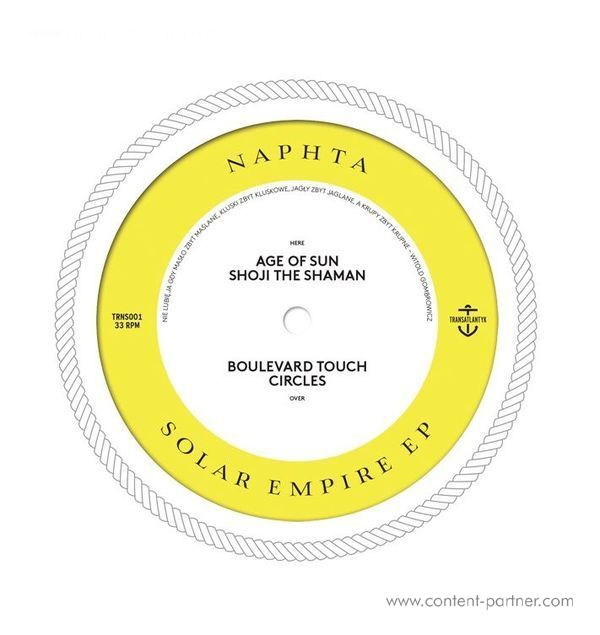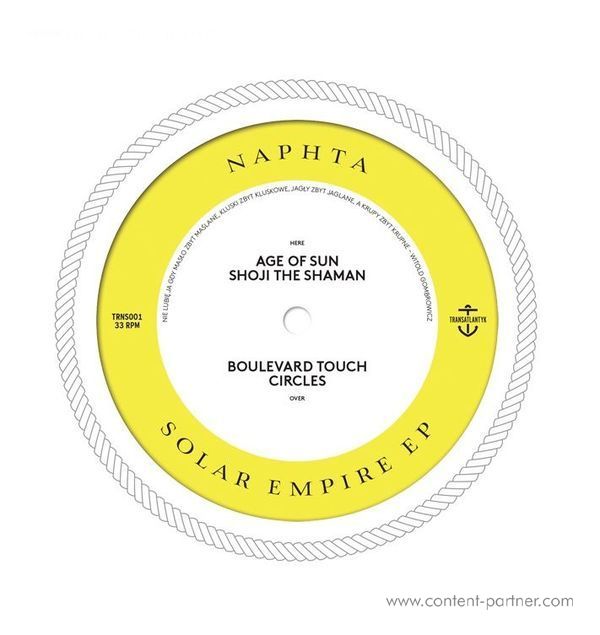 Um den Artikel zu bestellen bitte dem Warenkorb hinzufügen und zur Kasse gehen.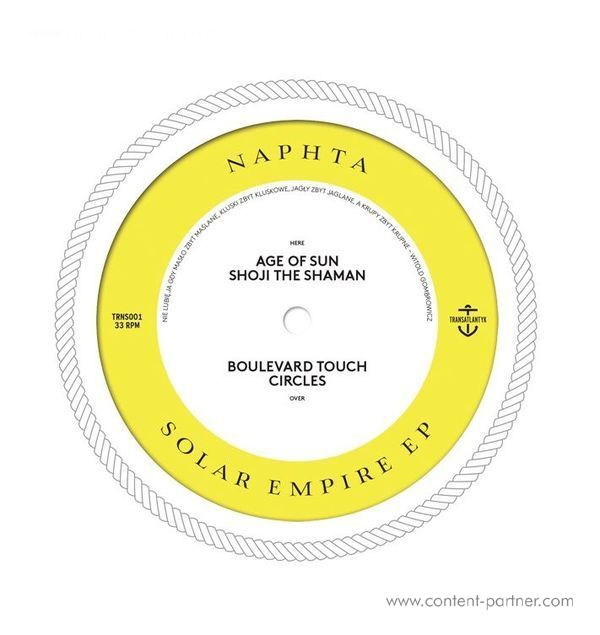 Beschreibung
Welcome aboard Transatlantyk! Get to know a new label from a man who brought Polish music back to the international spotlight.

Transatlantyk is a new project from Zambon, the boss of the famous The Very Polish Cut-Outs, the home of diverse edits of forgotten and obscure tracks from Poland's past. This new undertaking is devoted to releasing original material from new, exciting producers from all over world.

The first offering in the series showcases a young, promising Polish producer Naphta. This Red Bull Music Academy alumni is based in Wrockaw and loves weed, video games and Sun Ra's cosmic jazz. He blends his varied influences with not-that-obvious attitude, creating four slices of heavy exotica house aimed directly at the dancefloor.

All cuts are filled with voodoo drums, rainforest darkness and pure tropical heat. The standout track is 'Age Of Sun', engaging tribal flutes and chimes with irresistible machine groove.

The name of the label is a direct nod toward the works of Witold Gombrowicz. This outstanding Polish writer made himself famous by breaking stagnant rules of life and art, creating modernist novels, dramas and essays which continue to have a long lasting effect on Polish youth. Transatlantyk (Cruise Ship) is a title of one his best novels.

In 1939, just days before the outbreak of the Second World War, he went on a maiden voyage of 'Chrobry' cruise ship to Buenos Aires, and escaped the fate awaiting him in Poland, spending the rest of his life in Argentina.

His works were awash with paradox and absurdity, mixed with a strong sense of cosmopolitism.

Transatlantyk is a label based on a similar ethos, aiming at releasing music that will fill the dancefloors in London, Berlin, Warsaw, New York, Buenos Aires, Shanghai and Kinshasa at the same time.

Join us in our journey.