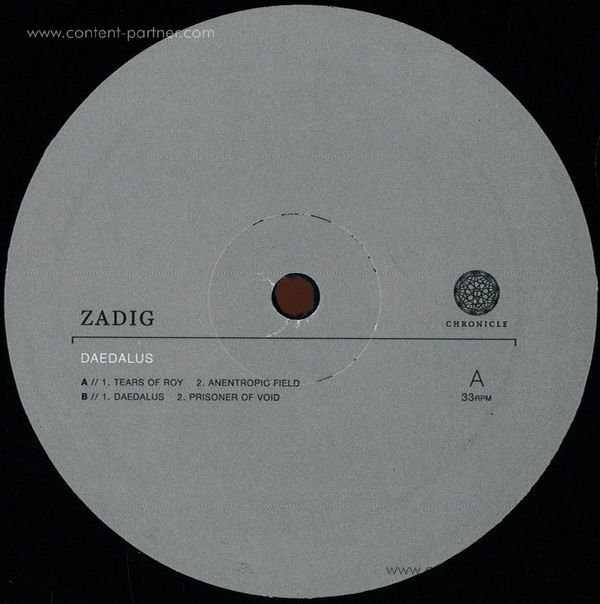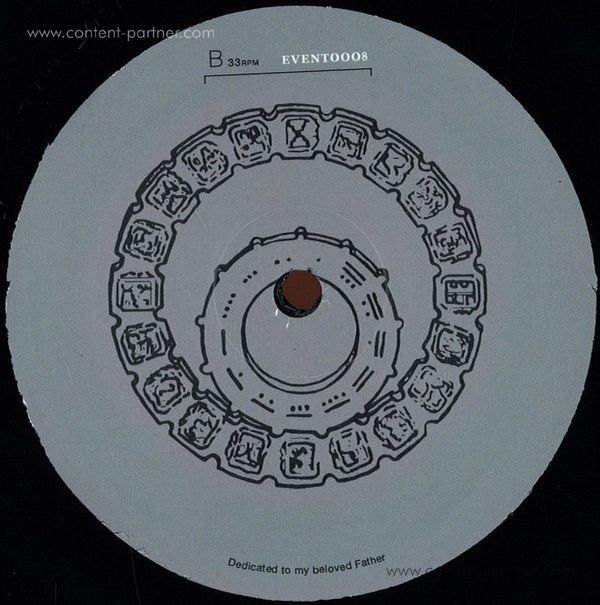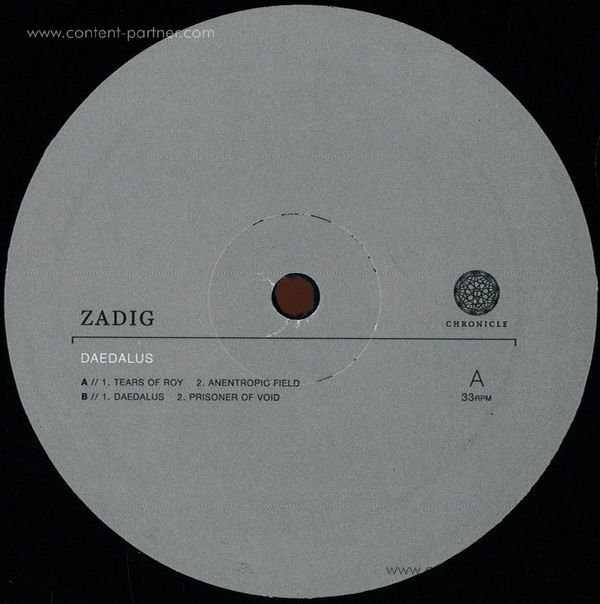 Beschreibung
Hailing from the ever-strengthening Parisian electronic music scene, Sylvain Peltier has been carving out a name for himself amongst his fellow city-dwellers with dark, hypnotic incantations that inject a little black magic into the restrained cyclical motions of tough minimal techno. With releases on Deeply Rooted House, Syncrophone, and imminently Tresor and his own Construct Re-Form already laying out a fearsome mission statement, it gives us great pleasure to present a further chapter in the eerie tale of Zadig.

Kicking off the record in dramatic style, "Tears Of Roy" takes its time coming to life on a mystical beatless intro that rewards the patient listener as it falls away, only to re-emerge as a taut 4/4 ground-shaker with a bewitching concoction of discordant melodies and razor-sharp drum patterns to be seduced by.

Putting paid to drawn out lead-ins, "Anentropic Field" kicks off without hesitation as a Robert Hood-flavoured hook sets the mind whirling in a fit of looped techno abandon. It's a stark design that communicates on a primal level, rounding out
a record that marries the mental and physical appeals of techno together with alarming sophistication.

"Daedalus" holds court over the B-side with an instant hit of rhythmic propulsion that mainlines snaking v, subtle notes and an urgent hi-hat tick into the nervous system from the get-go. The keys are king in this track, playing out a dissonant melody in an ever-building dose of energetic tension sure to resonate with all lovers of the dark side of the dance.

After all that energy, a mind-cleanser such as "Prisoner Of Void" makes for the perfect way to round off an EP that marks yet another essential step forwards for both Chronicle and Zadig.