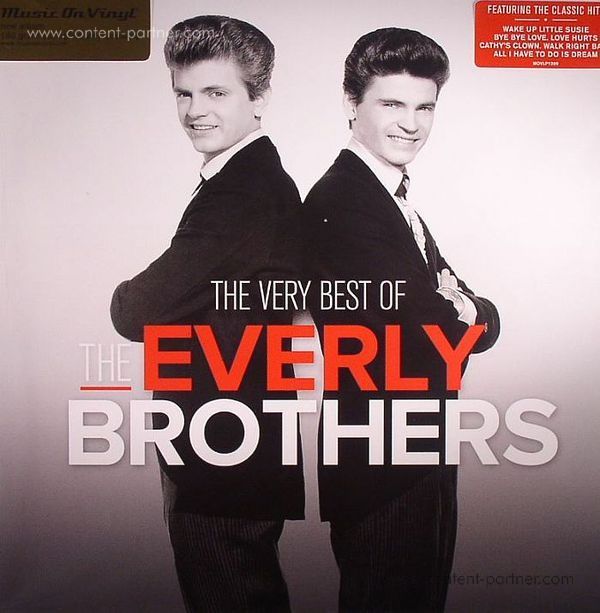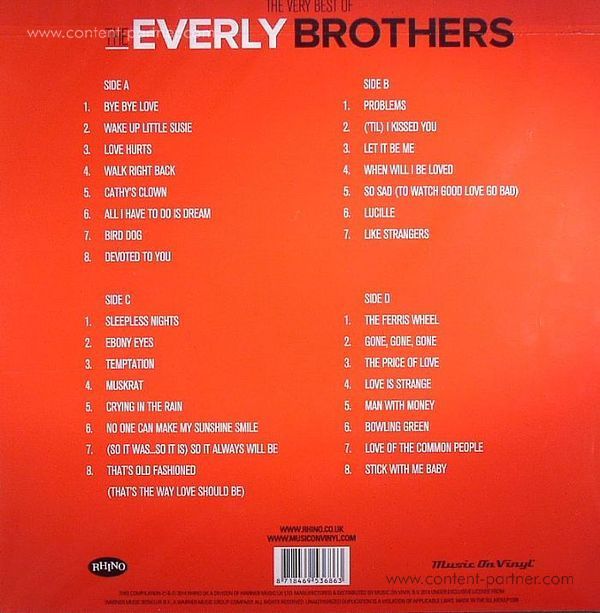 Um den Artikel zu bestellen bitte dem Warenkorb hinzufügen und zur Kasse gehen.
6.
all i have to do is dream
---
13.
so sad (to watch good love go bad)
---
21.
no one can make my sunshine smile
---
22.
(so it was...so it is) so it will always be
---
23.
that's old fashioned (that's the way love should be)
---
30.
love of the common people
---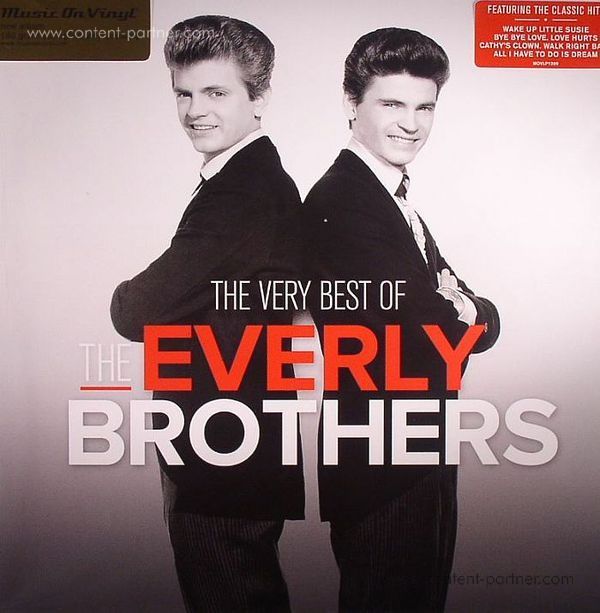 Beschreibung
The Very Best Of The Everly Brothers is a reminder to all of us as to what exactly constitutes real music. Hearing the duo's impeccable harmonies and the way that their voices intertwine on hits like "Cathy's Clown", "Bye Bye Love", "Devoted To You" and "All I Have To Do Is Dream" are enough to bring a person to tears.

This 31-track collection on a double LP serves to remind us that The Everly Brothers were indeed one of a kind. We are beyond lucky to have this music to remember them.