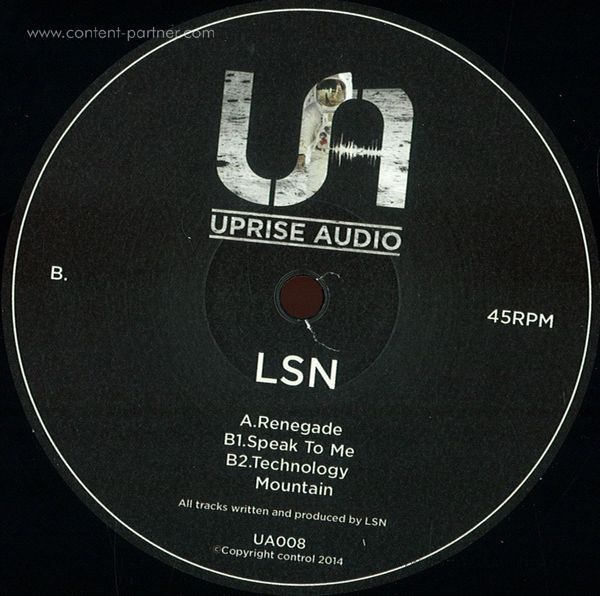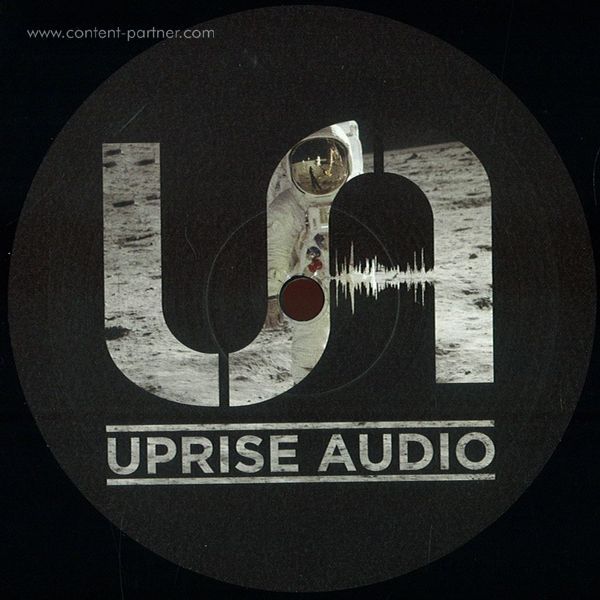 Um den Artikel zu bestellen bitte dem Warenkorb hinzufügen und zur Kasse gehen.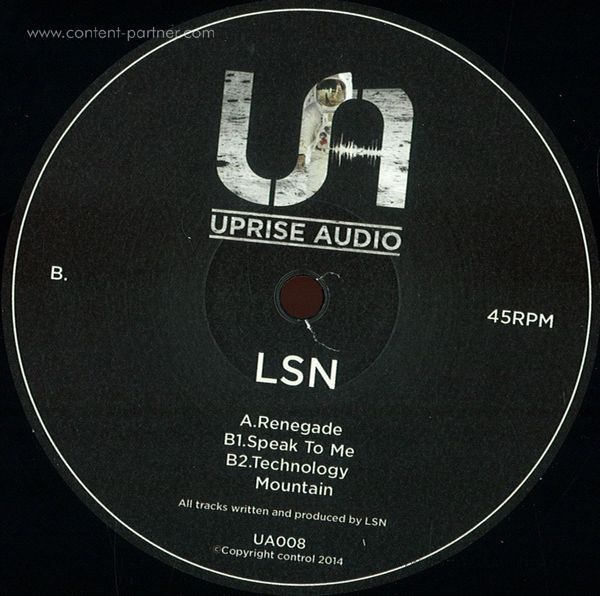 Beschreibung
* LSN are a group consisting of 6 musicians/producers including a lead female vocalist.

They entered the bass music scene earlier this year with their debut track Diyumi which was featured on the smash hit LP Live From The Future Extended Edition. They are now set to release their first solo release on Uprise Audio in form of their Apollo EP, a 5 track multi tempo/genre release on both vinyl and digital formats. LSN are ones to watch right now and for the future.

Renegade
* Renegade begins with deep cinematic impact, sounding of a division bell and haunting vocal pads which filter in and out of rainy atmospherics. Ancestral style vocals and melodies then create the scene for a militant beat structure with tribalistic percussion which reinforce the song structure and sets direction. Renegade builds slowly, but intensely, captivating the attention of the listener and maintaining their focus. Every element in this tracks adds to its vast sonic soundscape and contributes to the tension which evolves within it. Full consistent support from Youngsta, J:Kenzo, Seven, Rinse FM.

Speak To Me
The team switch things up with this one, adopting the 170 bpm tempo and showing their versatility. Like Renegade the intro takes a cinematic approach as kick drums begin to set the pace and groove structure. Simetra's vocal ad-libs enhance the slowly building atmosphere for the rolling drop of stepped out intelligent beats accompanied by a subtle airy twisted bass line. Full vocal structure and a solid vibe throughout make this track a winner in every respect. A solid performance.

Technology Mountain
With the added emotion in Atomic Planet there was always a question asked about as to where the EP could and would go next. Technology Mountain answers that question with sublime authority. Everything about this track is divine.