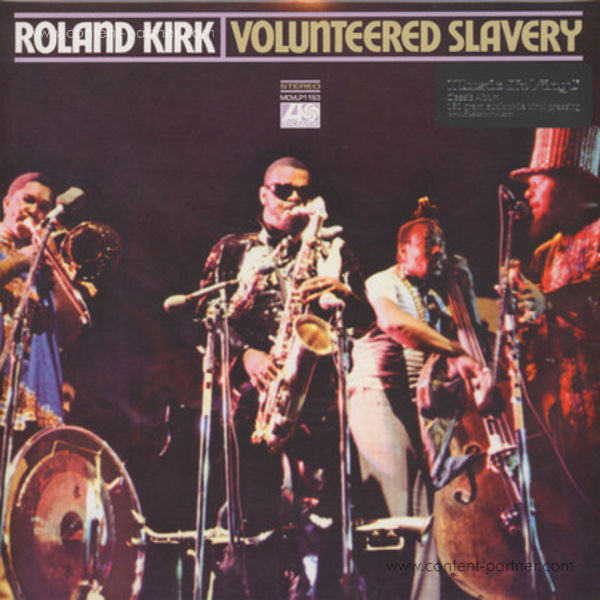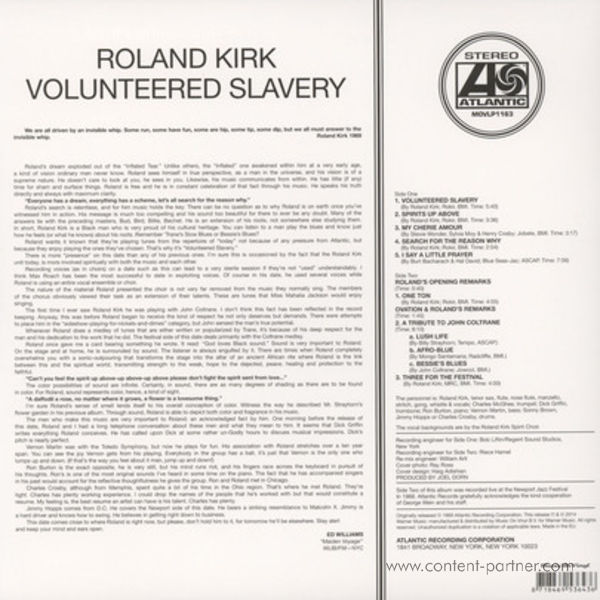 Um den Artikel zu bestellen bitte dem Warenkorb hinzufügen und zur Kasse gehen.
4.
search for the reason why
---
6.
roland's opening remarks
---
8.
ovation & roland's remarks
---
9.
a tribute to john coltrane: lush life/afro-blue/bessie's blues
---
10.
three for the festival
---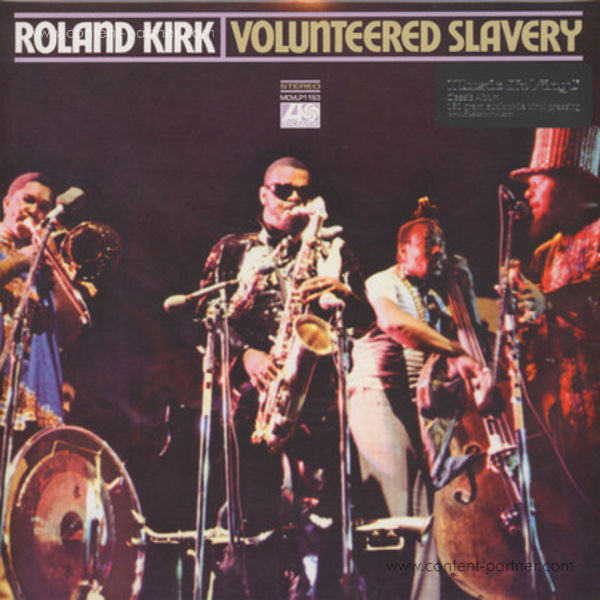 Beschreibung
Volunteered Slavery is a classic Jazz album by multi- instrumentalist Roland Kirk, featuring his 1968 Newport Jazz Festival appearance and studio performances recorded in July
1969. It features performances by Kirk with Ron Burton, Vernon Martin, Jimmy Hopps and Joe Habao Texidor, Charles McGhee, Dick Griffith, Sonny Brown, Charles Crosby and the Roland Kirk Spirit Choir.

Rahsaan Roland Kirk could play more than one wind instrument at once. Apart from clarinets and flutes, his main instruments were tenor saxophone and two obscure saxophones: the stritch and the manzello. He modified these instruments himself to accommodate his simultaneous playing technique. He is also noted for his circular breathing technique and was reportedly able to sustain a note for over an hour.

At the time of recording Volunteered Slavery, Kirk was exploring ways in which to make Soul and R&B rub up against Jazz and come out sounding like party music. From the Bluesy title track, through the creative choir jam on "Spirits Up Above" to covers of "My Cherie Amour", "I Say A Little Prayer" and the Coltrane medley of "Afro Blue", "Lush Life" and "Bessie's Blues", Kirk sets it all in context. He proves that he is indeed the master of any music he plays because of his sense of harmony, rhythm, and melody.