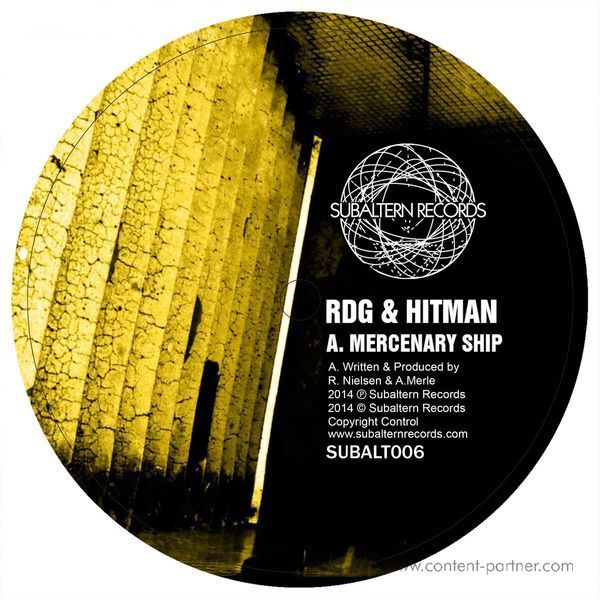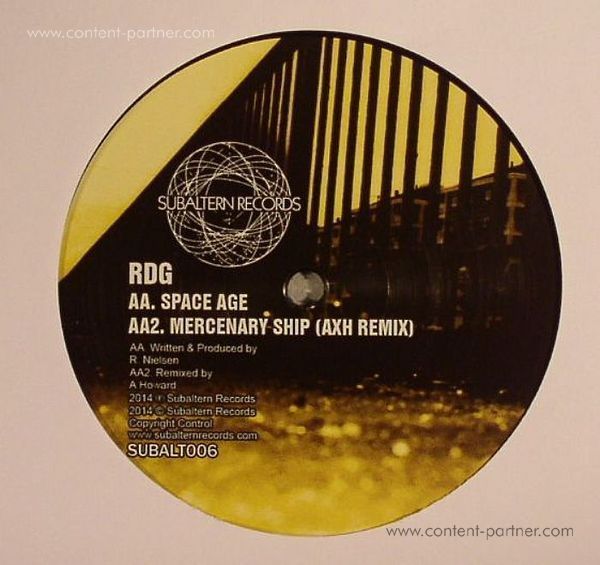 Um den Artikel zu bestellen bitte dem Warenkorb hinzufügen und zur Kasse gehen.
3.
Mercenary Ship (Axh Remix)
---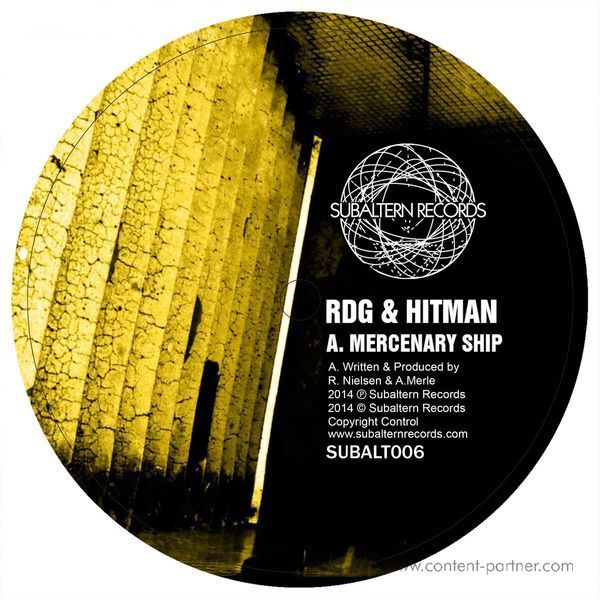 Beschreibung
* Now firmly established as purveyors of bass-heavy vinyl at the forefront of the Dubstep movement whilst staying true to the roots of the Dubstep sound, the sixth release from Subaltern Records comes from a true veteran of the scene - RDG, who teams up with Hitman to deliver three classic sounding yet innovative takes on Bass Music.

* In the title track 'Mercenary Ship', RDG and Hitman take the listener on a journey into the vast darkness of outer space. Digging deep in the crates of the original Dubstep sound, the tune keeps tension high through a dark and eerie atmosphere and skittering drum fills.

* The journey through space continues with 'Space Age', a dark and mysterious track, skilfully crafted by Danish mastermind RDG. Full of syncopated claps and snares over a driving subbassline and owlish synths, this deep space odyssey is an off-kilter exploration of the classic 140 sound.

* Next up American bass baron AxH (Tempa, TubaNYC , Sub.Mission) delivers his exciting take on the title track, Mercenary Ship. Taking the listener across the Atlantic, vast organic landscapes unfold as the track evolves into ever darker dimensions with rolling subs and distorted stabs combining in a vicious aural assault.