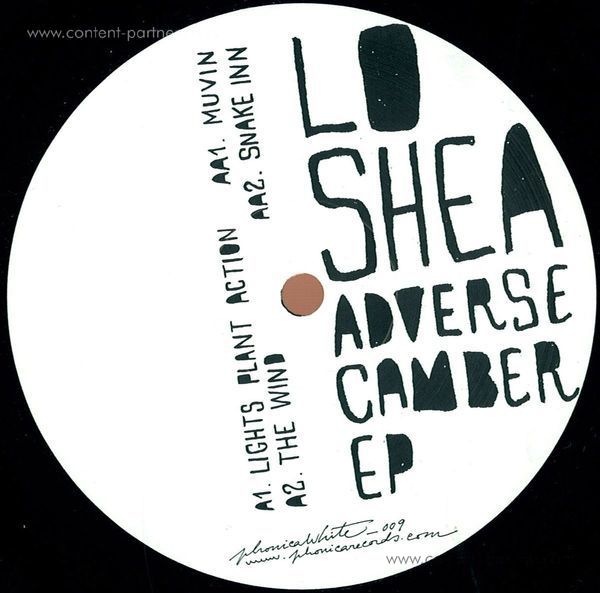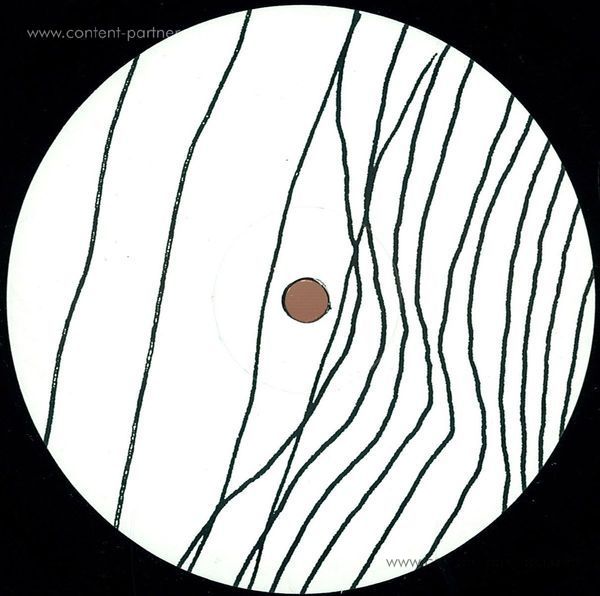 Um den Artikel zu bestellen bitte dem Warenkorb hinzufügen und zur Kasse gehen.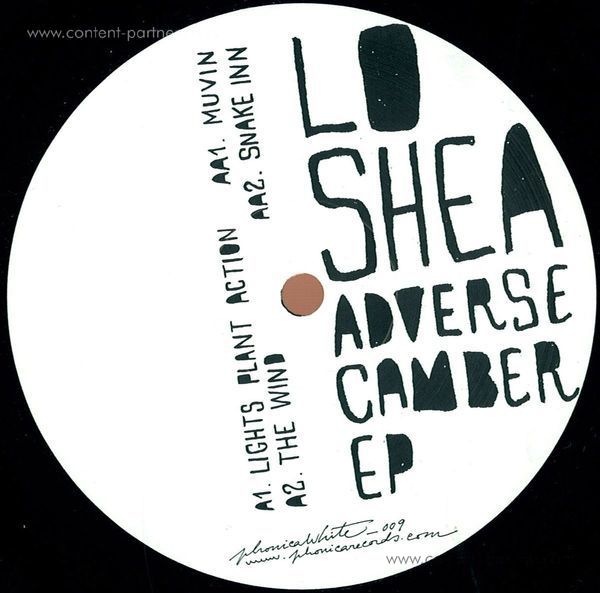 Beschreibung
Long-time Phonica favourite Lo Shea follows on from his excellent contribution to the recent 'Ten Years Of Phonica' compilation with the four track 'Adverse Camber EP' on Phonica White. The 'Adverse Camber EP' sees Lo Shea taking his already unique take on Techno and House in new directions while remaining firmly focused on the dancefloor. The 12' starts ominously with the dark Techno monster 'Lights, Plants, Action', all deep growling bass and drums, the only brief glimpse of light cutting through halfway before dropping back into the murk. The relentlessly heavy 'The Wind' follows up and is a pounding yet melodic mini-master-piece, perfect material for the darkest of clubs. Flip over and the shuffling percussion and sub-bass of 'MuVin' kicks things off with an infectious abstract UK Garage/Techno hybrid sound. Finally, the stripped-back 'Snake Inn' is pure bleak British Techno, masterfully produced as only Lo Shea can! Lo Shea aka Liam O'Shea has had a particularly productive few years, completing his ten release 'Seaghdha' imprint in impressive style with the 'A Deich' 12' & 'Distance' CD package. That is on top of his 'Steel City' 12' on 100 Years as well as remixes for Mixed In Sheffield and Tamed Musiq. His track 'Home' was one of the highlights of Phonica's 2014 compilation 'Ten Years Of Phonica'.

Limited vinyl pressing. Hand stamped. Special artwork by Pedro Carvalho de Almeida.