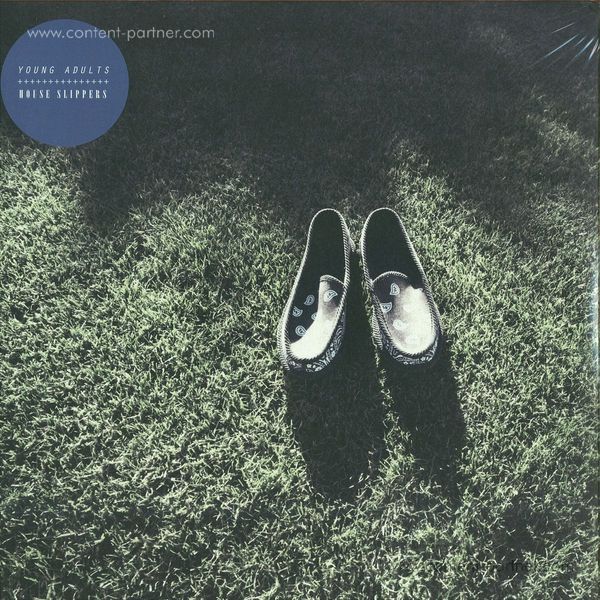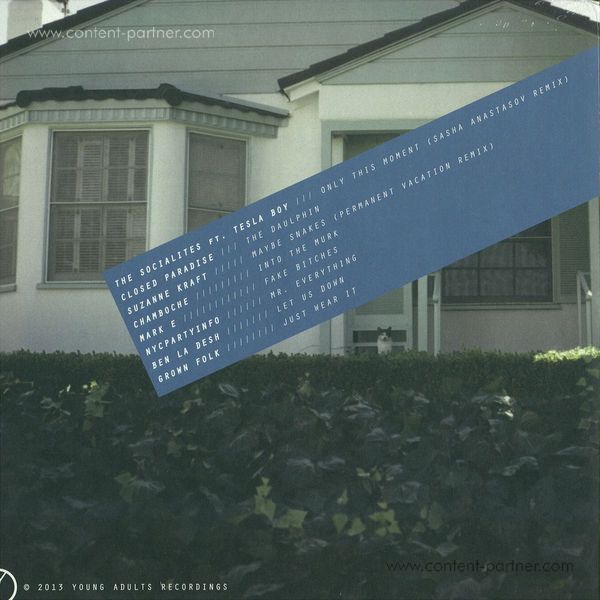 1.
The Socialites Ft. Tesla Boy - Only This Moment (Sasha Anastasov Remix)
---
2.
Closed Paradise - The Daulphin
---
3.
Suzanna Kraft - Maybe Snakes (Permanent Vacation Remix)
---
4.
Chamboche - Into The Murk
---
6.
Nycpartyinfo - Mr Everything
---
7.
Ben La Desh - Let Us Down
---
8.
Grown Folk - Just Wear It
---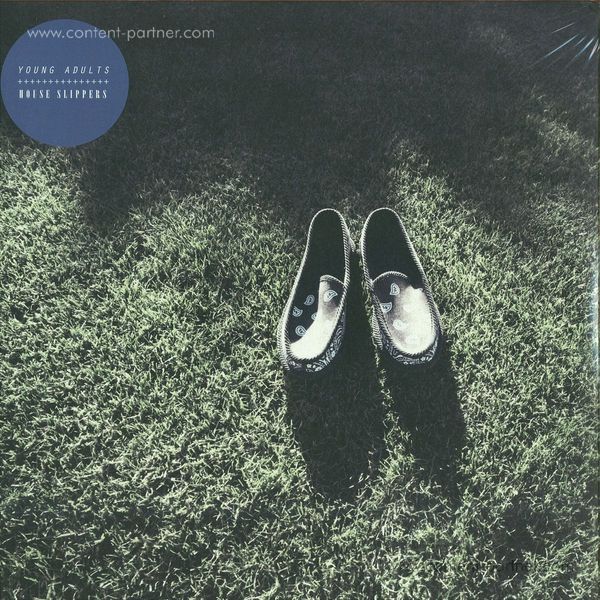 Beschreibung
Young Adults enters its sophomore year with an ever expanding bag of left coast body music.

Having released 12's from Westward wonder kid Suzanne Kraft and a sampler EP that culled production heat from both the US and abroad, 2013 finds the House and Disco hub digging deeper to keep speakers bumping and dance floors steamy.

House Slippers is an exploration of the night - sultry whispers, percolating elixirs, coos, croons, red lights, black lights, and strobe lights - all situated in downstairs speakeasies, lofted warehouses and hazy afterhours.

The compilation soundtracks the progression from dusk till dawn, complete with warm up burners, peak time jammers and comedown chuggers.

With contributions from Permanent Vacation, Mark E, Ben La Desh and others, YA continues to curate its signature sound with like-minded party rockers.