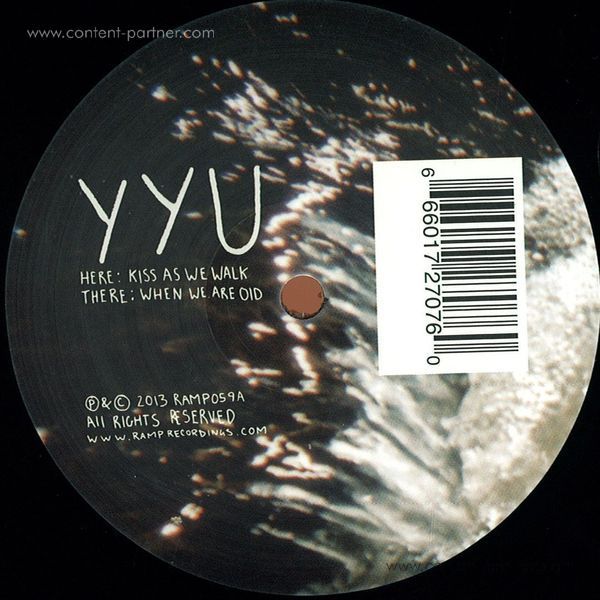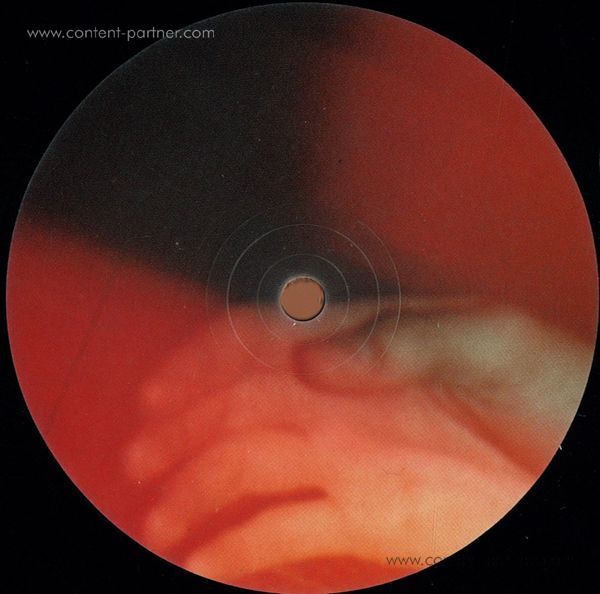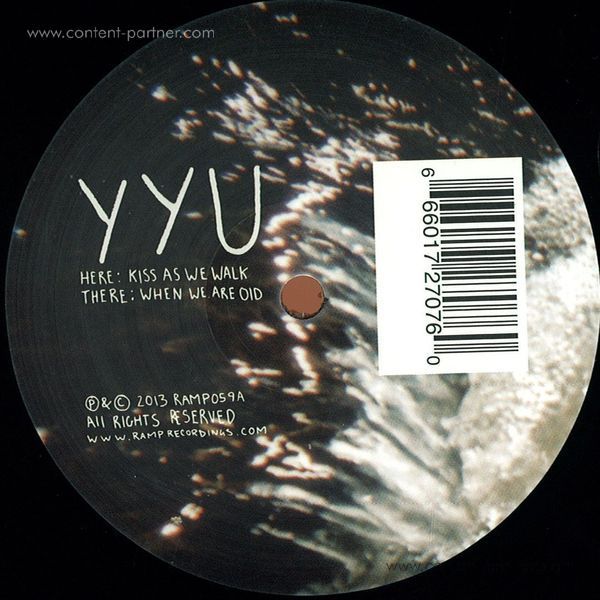 Beschreibung
* Following from 2012's critically lauded album 'TIMETIMETIME&TIME', Kansas based experimental producer and sonic auteur 'yyu' (said why why you) is set to release his first 12' single - entitled 'Kiss As We Walk' - for UK based powerhouse RAMP, with his second official full length album set to follow on the label later on this year.

* Advancing on his home-spun sound that sees the producer utilising field recordings of live instrumentation and heavily effected, pitch shifting vocal refrains - occasionally sounding like James Blake making garage rock - alongside modern, hip hop leaning production techniques. YYU has finally managed to find his spiritual home in RAMP, a label that has enabled him to truly hone his sound for the first time into something truly personal, beguiling and totally affecting.

* 'Kiss As We Walk' - a tune that was recorded in a parking garage - sees the self-professed rat enthusiast, who makes his music to the sound of a coffee maker, combine home cooked foley samples, with gritty pads and lopsided drums.

*Chopped up room ambience, tiny snippets of vocal utterances and snatches of noise fill out the focused, minimal yet overwhelming sound position you right next to the young producer.

* The flip sees yyu recording in an old bathroom armed only with his guitar. The same naturally occurring reverbs and idiosyncrasies present on side A are again present into 'When We Were Old' - an emotionally charged folk song about time and death.

* Given that the two entities involved in the release of this record are innovative, experimental, and subversive purveyors of musical art, RAMP is definitely the perfect home for the pugnacious, liberating talent that is yyu.