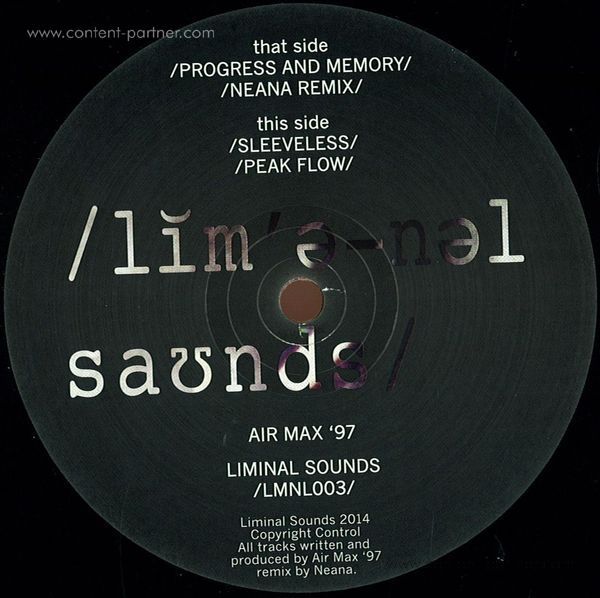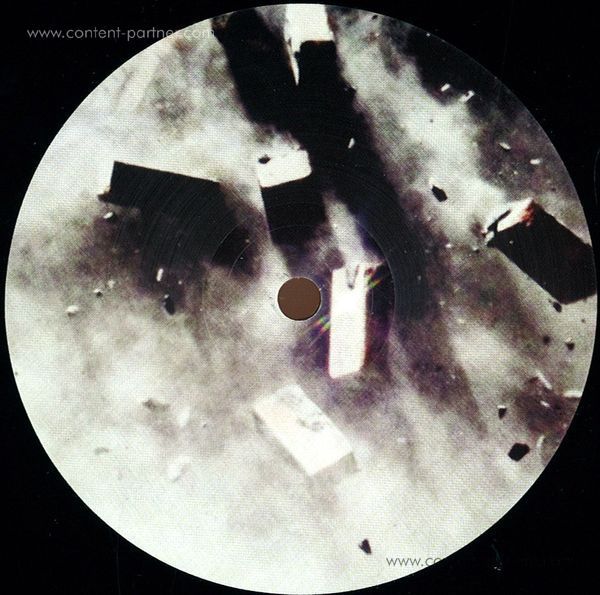 Um den Artikel zu bestellen bitte dem Warenkorb hinzufügen und zur Kasse gehen.
2.
progress & memory (neana remix)
---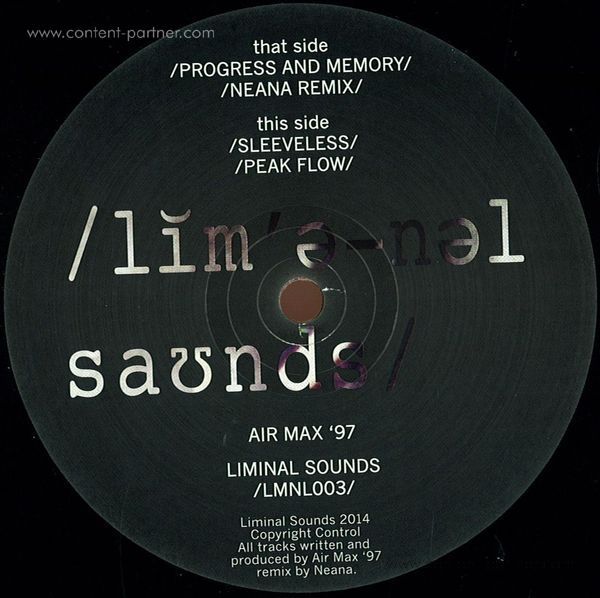 Beschreibung
The third release on the Liminal Sounds label and the first of 2014 is the 'Progress and Memory' EP from Melbourne-based DJ, producer and artist Air Max '97.

"Rising alongside the likes of those in the Her Records camp, Neana and Tsunga as someone who's subverting underground dance music, his [Air Max '97's] latest EP for Liminal Sounds is the aural equivalent of doing four backflips in a row. 'Progress And Memory' sounds lively and vital and provides plenty of WTF! moments." - Mixmag

The EP follows the 'Pulse X Remixes' EP and Arctic's 'Three Stripes' EP, which have picked up widespread support including radio play on BBC Radio 1, 1Xtra, Rinse FM and NTS, DJ support from B.Traits, Dark Sky, Last Japan, Brackles and more, and positive reviews from the likes of Fact, Mixmag, Resident Advisor, SPIN, the Independent and WIRE.

Through two self-released EPs, a selection of deftly reworked edits and a burgeoning catalogue of unreleased dubs, Air Max '97 has quickly asserted his flair for making fresh, inventive and deeply idiosyncratic club music. His tracks have been played by Eclair Fifi, Mike G, Gage and Strict Face amongst others and he has received press coverage from international outlets including Vice Thump and XLR8R.

The EP features three original tracks alongside a remix of the title track from new Night Slugs signing Neana. Neana's tracks have been supported by everyone from Bok Bok and L-Vis 1990 to Eclair Fifi and Mumdance.s.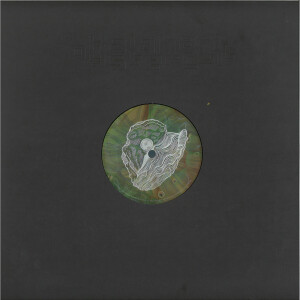 Breakbeat
Air Max '97
Timedance Records
9,79 €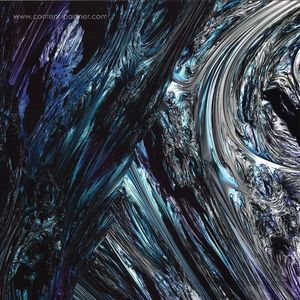 Dubstep
Air Max '97
Decisions
11,39 €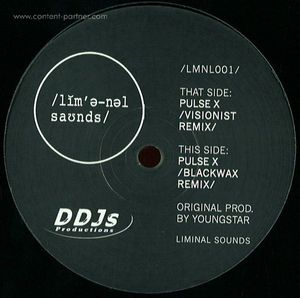 Drum & Bass
Youngstar
Liminal Sounds
9,65 €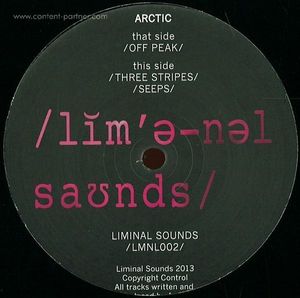 Tech-House
Arctic
Liminal Sounds
9,65 €