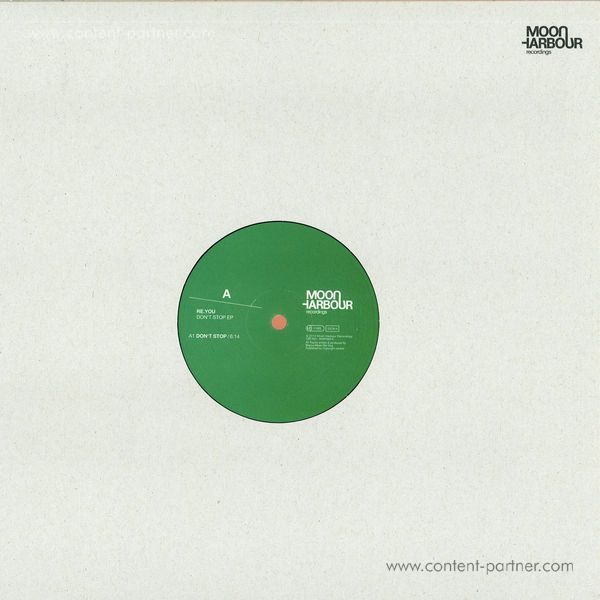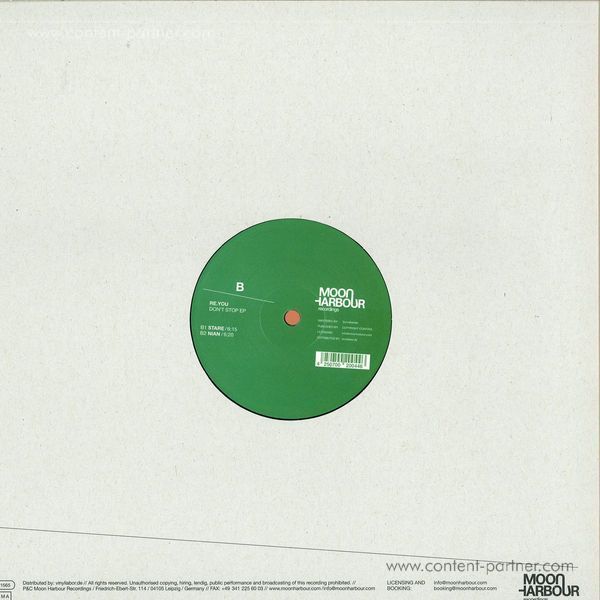 Um den Artikel zu bestellen bitte dem Warenkorb hinzufügen und zur Kasse gehen.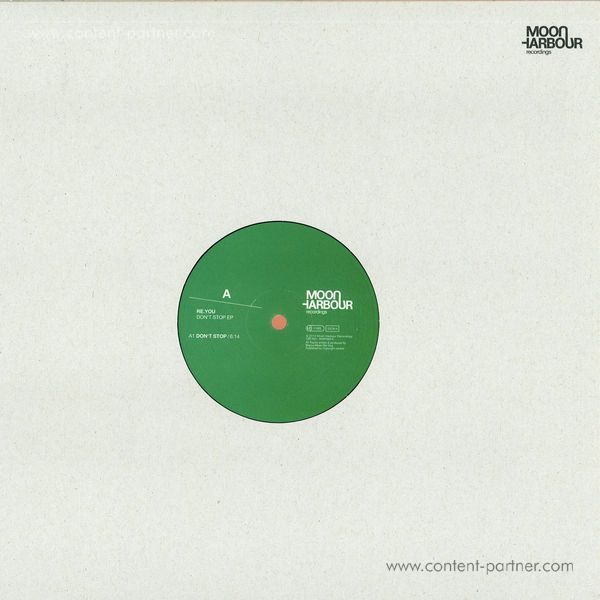 Beschreibung
Although Berlin based producer, DJ and live act Re.You has never had a full release on Moon Harbour
before now, he appeared on the Shades of White EP alongside Philip Bader back in 2013. Now
though, this three track solo outing confirms him as a perfect fit for the label.

In the past four years, German born Marius Maier has won himself a lot of fans and admirers thanks to
his releases on labels like Mobilee, Souvenir and Saved Records, so his credentials are well assured.

Title track 'Don't Stop' is a loose and playful thing that chucks loopy, circular drums, little vocal riffs,
synth stabs and tumbling toms into the mix and lets them all groove along for almost six infectious
minutes. It's a spritely, silvery and slithering concoction that makes you shake your every limb.

'Stare' is a deeper, darker thing with rattling snares rolling over flappy kick drums and wobbling synths
ducking in and out of the space left behind. It's a tumultuous, drum lead affair that toys with your
expectation, threatening to drop or explode but never quite doing so, instead keeping you right on the
edge of your seat throughout.

The final offering is 'Nian' which again has super well defined drums and hits all tumbling and sparking
off each other. It's spacious stuff, too, and the indecipherable foreign language vocals add another
layer of intrigue to what is already a fascinating cut.

If you've ever heard drums as pristine and metallic, as shiny and glistening as these made by Re.You,
then do let us know... they are things of wonder that demand you dance in their presence.