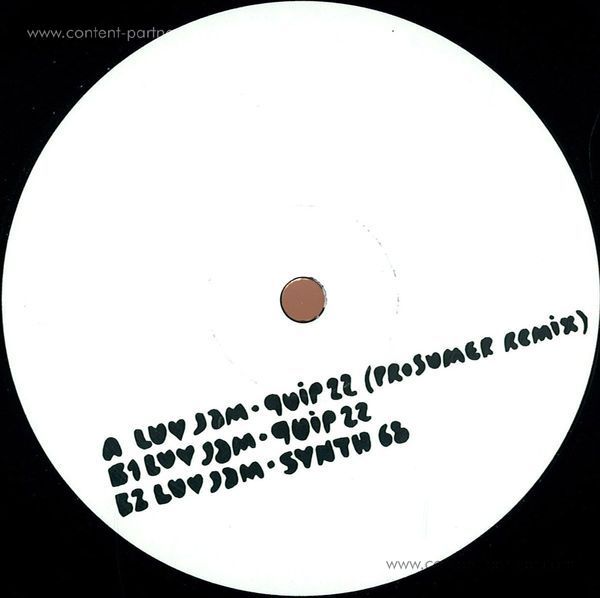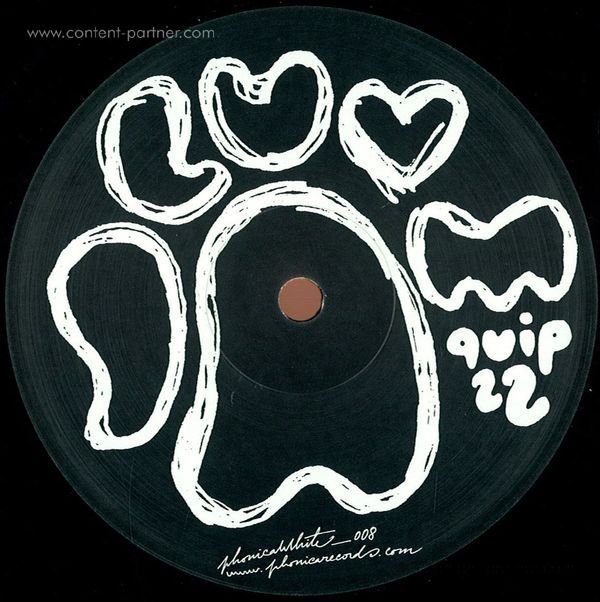 Um den Artikel zu bestellen bitte dem Warenkorb hinzufügen und zur Kasse gehen.
1.
quip22 (prosumer remix)
---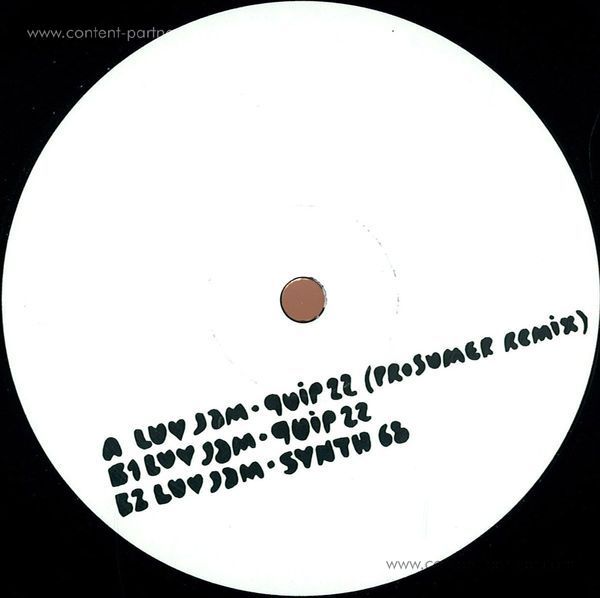 Beschreibung
Luv Jam returns to Phonica White with a stunning new 12" and this time Prosumer lends his remix skills with his awesome reinterpretation of title track 'Quip22'.

Luv Jam - the prolific Andrew Cole - has had a string of strong releases over the past few years for the likes of Throne Of Blood, We Play House, Tsuba, Blind Jacks Journey, Crow Castle, Rawax, Housewax and of course Phonica White. That 12" for Phonica - the squelchy acid deepness of 'Mature Oak' back with Cottam's remix - proved to be one of the most popular in the Phonica White series so we're delighted to announce his return.

This time, the entire A-Side is taken up by Prosumer's captivating remix of 'Quip22', seven minutes of house mastery that builds slowly then bursts into life under a flurry of synth stabs.

The originals grace the flip, kicking off with the melancholic 'Quip22'. It's a gradually building swirl of piano, percussive hits and dreamlike synthetic strings. The slow-mo robotic chugger 'Synth68' completes the 12" in fine early 90s digital style with plenty of snare roll

Limited vinyl pressing - hand stamped. Special artwork by Pedro Carvalho de Almeida..