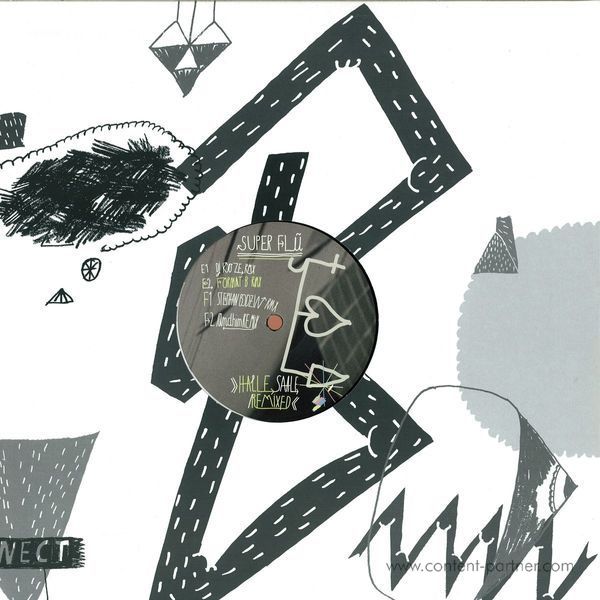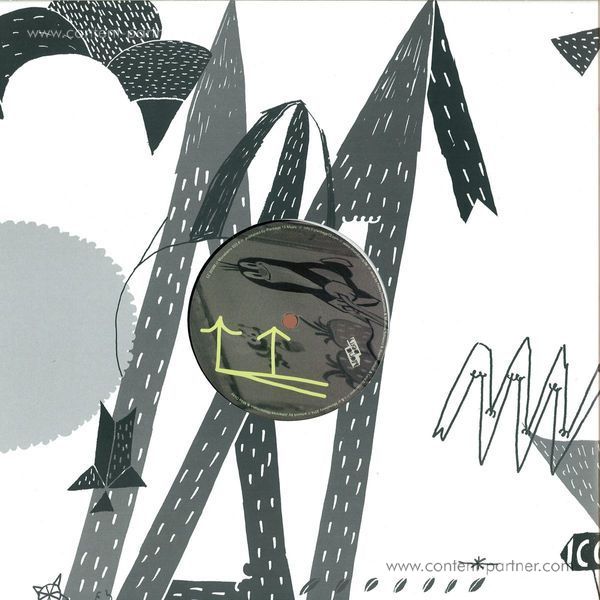 1.
Jo Gurt (Dj Koze Remix)
---
2.
Me Roar (With Monkey Safari) (Format:b Remix)
---
3.
Jo Gurt (Stephan Bodzin Remix)
---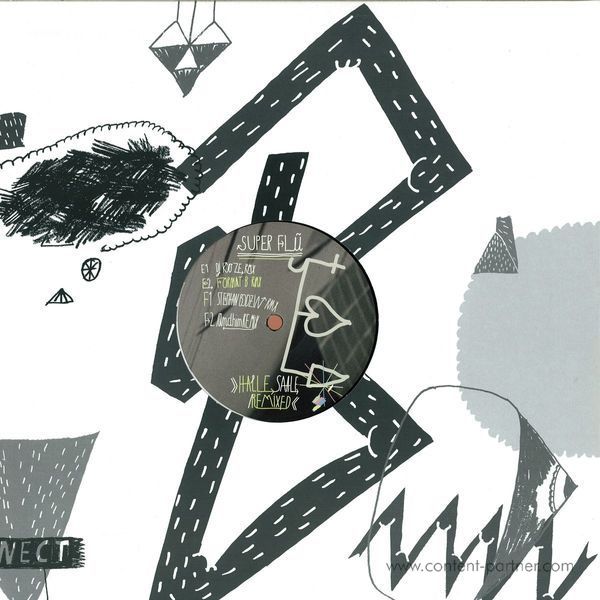 Beschreibung
Techno's inimitable duo Super Flu unleash a massive remix package from last year's critically acclaimed album Halle Saale. Featuring a wealth of like-minded creative souls, each reversion adds a whole new narrative to Felix Thielemann and Mathias Schwarz's distinctive tales.

Formatik founders Format:B take the lead with a genuine anthem-in-the-making. Taking the chugging smoky soul of "Me Roar" and injecting it with a blistering synth sound that pays homage to the mid noughties, their riff-heavy remix surges with emphatic electric command. Next up are two wonderfully contrasting remixes of "Jo Gurt" from DJ Koze and Stephan Bodzin.

The former applies an off-beat wasp- like bassline that revs like a super-charged motorbike and hums with harmonic vocal prowess. The latter, meanwhile, strips the vibe back to a starker, star-gazing experience that gradually rebuilds in an epic way that only Bodzin can nail. Martin Waslewski follows with a stately take on "Fibi Maybe". ..