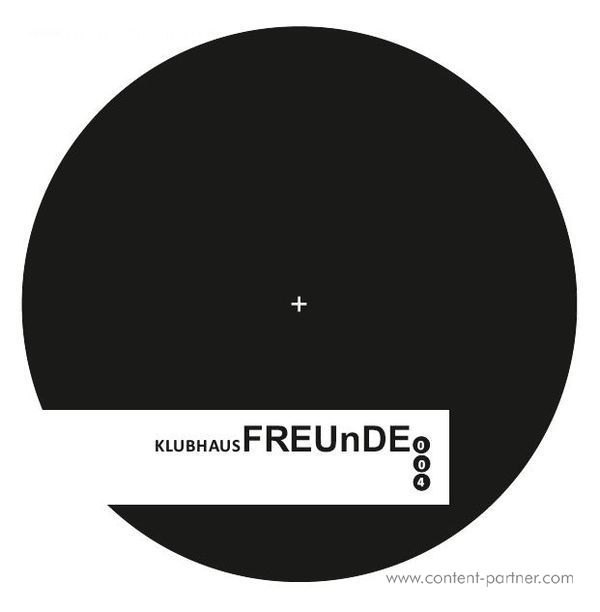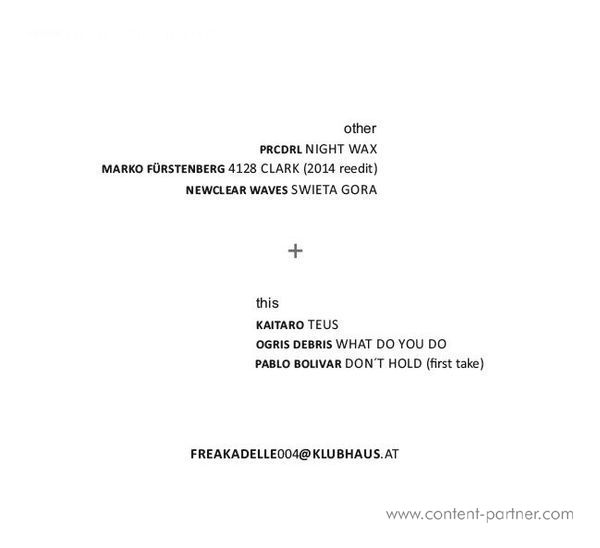 Klubhaus Freunde (Vinyl Only)
2.
Marko Fuerstenberg - 4128 Clark (2014 ReEdit)
---
3.
Newclear Waves - Swieta Gora
---
5.
Ogris Debris - What Do You Do
---
6.
Pablo Bolivar - Don't Hold (First Take)
---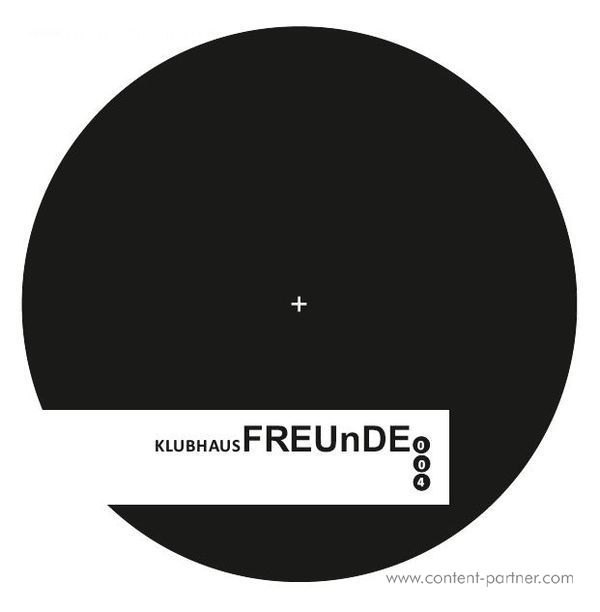 Beschreibung
Early support by...
Tobias.(Ostgut Ton, Curle,..)
Brendon Moeller (Abstract Theory, Pomelo,..)
Raffaele Attanasio (Non Series, Affin, Telrae)
Monomood (Etuit, Abstract Animal)
Mattias Fridell (Affin, Gynoid Audio
Jun Akimoto (Fuse, Karton)
Dirty Doering (Katermukke, Bar 25)
...

The already 4th production of the record label Freakadelle, founded in 2013, represents a very special release this time. The vinyl only release includes 6 exclusive tracks of 6 well-known personalities from 6 different nations. All of the artists have performed as live acts or DJs at Freaksound Klubhaus in the last two and a half years. Hence, the record also embodies a unique memento of a moving time in Salzburg's club history and subculture. The release unites various styles of House and Techno, but at the same time proves to be a lively mixture of young emerging talents as well as renowned artists.

Freaksound Klubhaus is the home of the vinyl/digital record label Freakadelle and is run by volunteers of the cultural association Freaksound Salzburg. Inspired by a frequent musical interchange among the members, as well as the boisterous parties in the association's own club, the label serves to foster local music producers and to place non-commercial electronic music on the market.