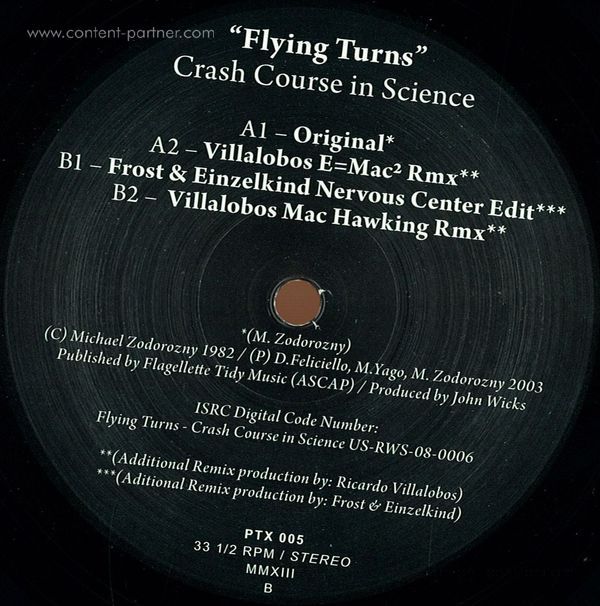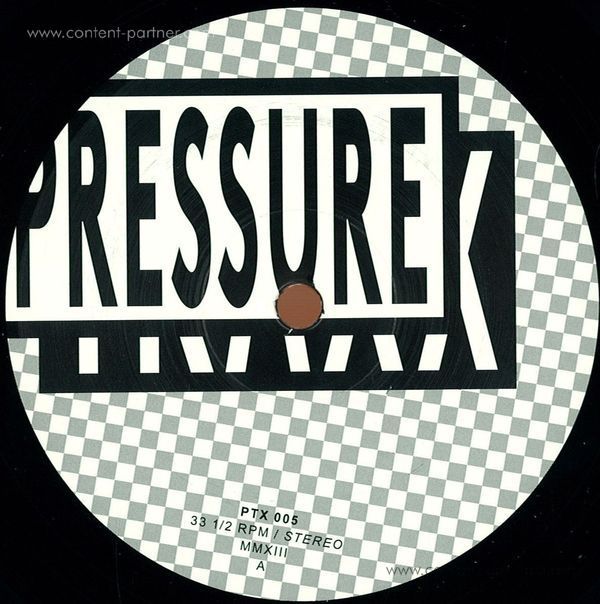 Flying Turns (Black Vinyl)
Um den Artikel zu bestellen bitte dem Warenkorb hinzufügen und zur Kasse gehen.
2.
frost & einzelkind nervous center edit
---
3.
villalobos mac hawking rmx
---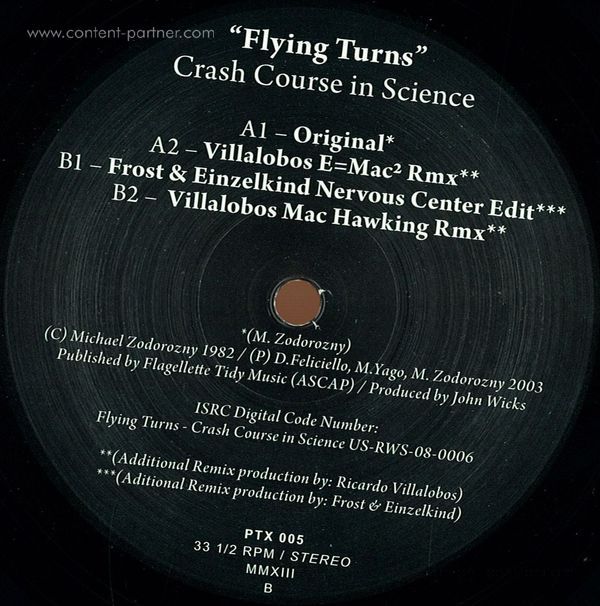 Beschreibung
In black vinyl! Limited Edition!

If it takes only 7 days for the first two releases to completely sell out, It comes as little surprise that the label is causing a stir with all the usual suspects. Heavy club rotation from many A-list DJ's has only thrown more fuel on this blazing fire.

It all started one day in Heiko MSO's studio, where Frost and Einzelkind were casually listening to some old records. When the first few notes of "Flying Turns" came through the speakers, their ears pricked up. With the track still pumping from Heiko's speakers, the boys sent an SMS to the Chilean sound wizard, Ricardo Villalobos, letting him know they found something special. Inspiration set in, and riding a wave of creativity sparked by this hidden gem of a track, the boys turned out a revamped version for 2013. Villalobos never forgot that SMS and seemed equally inspired by the track which encouraged an approach to ask him for a remix. Well, he delivered not one, but two reworks. Could there have been a better way to complete this into a 4 track dream of an E.P. We think not, and we're quite sure you'll agree.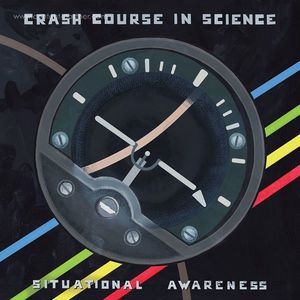 New Wave
Crash Course In Science
Electronic Emergencies
13,29 €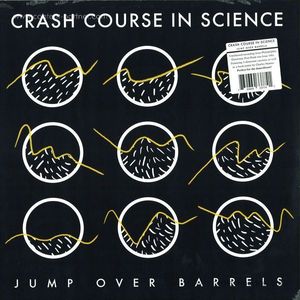 New Wave
Crash Course In Science
dark entries
15,99 €