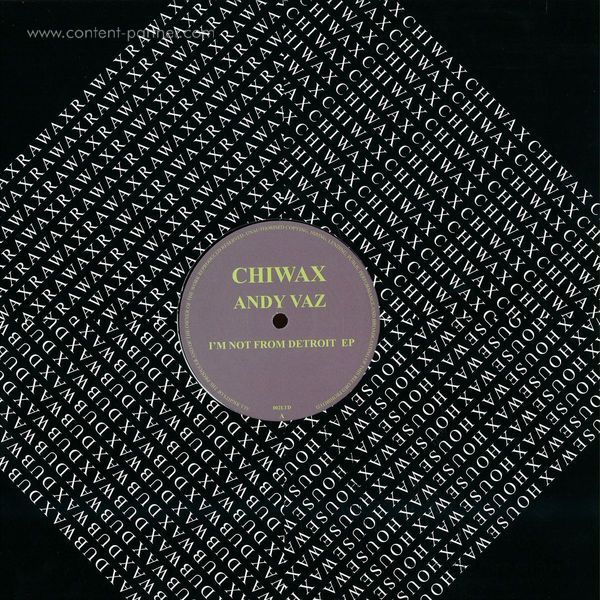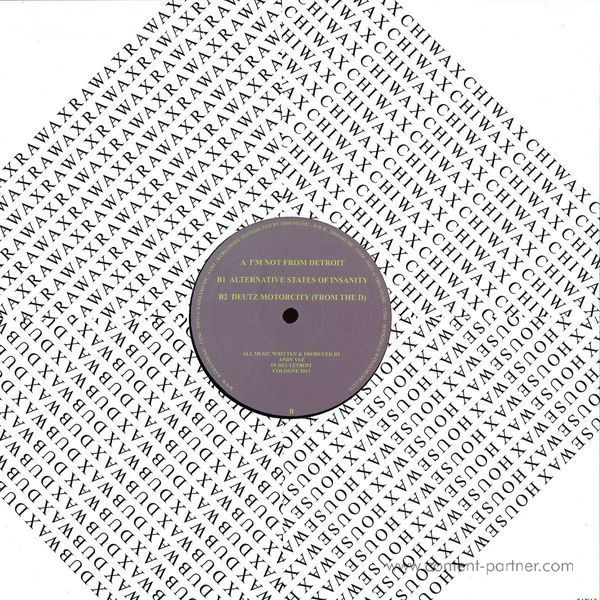 2.
Alternative Sates Of Insanity
---
3.
Deutz Motorcity (From The D)
---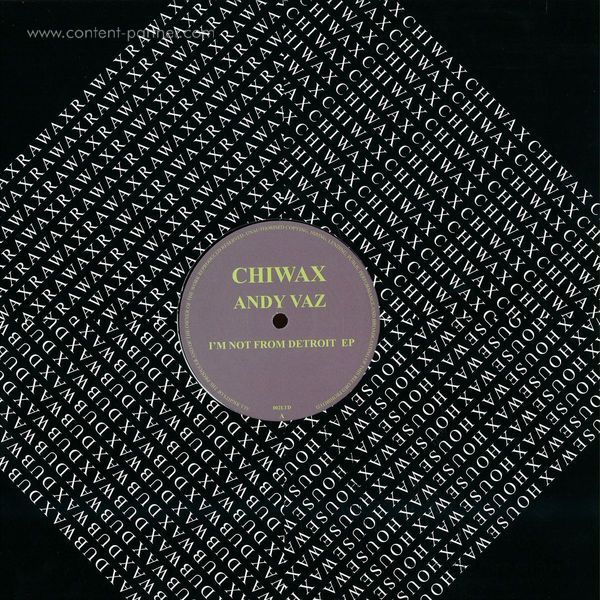 Beschreibung
With 'Imaginary Beings', his first release on Chiwax, Andy Vaz, described by Clone as being able to execute one of the best Acid House Tracks in recent years 'of hypnotic jacking acid just like Armando and Jack Frost used to make' once again comes through with the goods in full swing.

Kicking off with a chunky resounding kicks and some soft 808 congas, Andy drops a subtle bassline then plays with some very minimal percussion and ethereal sounds, before letting the subtle vocal samples permeate as the track gradually increases in its complexity as more percussion and synth parts are added even though the overall tone remains satisfyingly repetitive, deep and intriguingly organic. The flip uses the same kind of warm percussion, adding smatterings of acid cut with panning and wild unusual chords and tones that grab the mind just to take it to the side before unexpectedly swiftly in the other direction. The final track has a mixture of samples giving a clue to the Detroit influence, while clearly stating out the German craftsmanship as one key force of the worlds motorisation, giving hints of his Studio Location in Cologne-Deutz (the birth of the Deutz Motor) before descending into laid back acid over warm kicks and ticking hats complimented by yet more ethereal chords and stabs from bass and lead. There is nothing about this that's boring or cliché and though this isn't from Detroit, a lot of the inspiration clearly is. This is a release with some serious low tempo depth and skill, taking the feel what's great about America's midwest with a well considered European approach, definitely the best of both worlds....