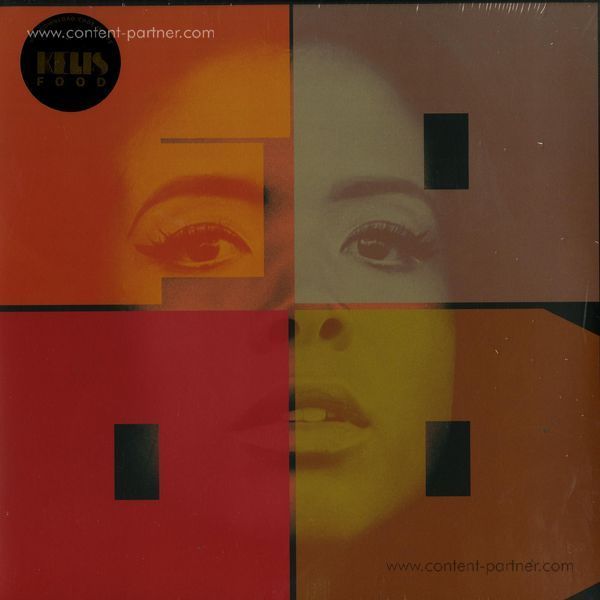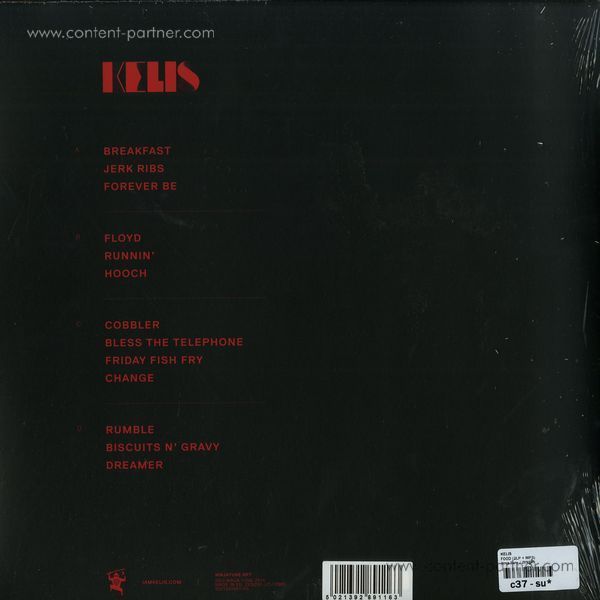 Food (prod. by Dave Sitek!)
Um den Artikel zu bestellen bitte dem Warenkorb hinzufügen und zur Kasse gehen.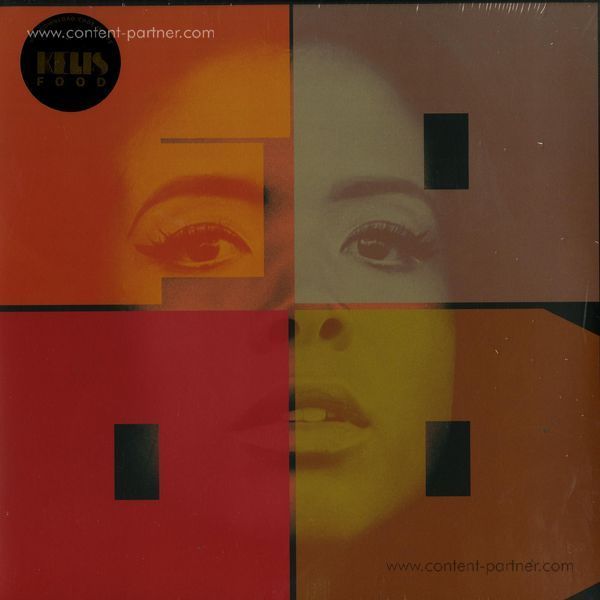 Beschreibung
Kelis describes her sixth album as 'a kind of unspoken lovefest', involving two unlikely partners.

On the one hand, there is Kelis Rogers, who first came to prominence singing the hook of Ol' Dirty Bastard's 1999 hit "Got Your Money". This was the visually and sonically compelling 20 year-old whose debut album Kaleidoscope helped usher in the wave of sharp, thrillingly futuristic R&B that dominated the charts in the early Noughties, as exemplified by her global hit, "Milkshake".

On the other there is Dave Sitek, guitarist in acclaimed Brooklyn experimentalists TV On The Radio and producer to a certain kind of smart, indie band (the Yeah Yeah Yeahs, Foals and Liars to name a few).

Food is a startling combination of Kelis' most frank and vulnerable vocals to date, and Sitek's inimitable sonic imprint. Littered with transcendent, Spector-esque lift, warm bottom ends and vast depth, the music is the perfect backdrop for Kelis' unique voice. The latter has only improved with time and experience, and the album candidly explores pain, happiness and everything in between.

Recorded at Sitek's house in LA (and entirely produced by him), Kelis' new album, Food, mints a sound that's rootsy without ever being self-consciously retro, that pitches live horns and gospel organ against electronics, that for all its classic soul and funk influences, couldn't have been made any time but now.