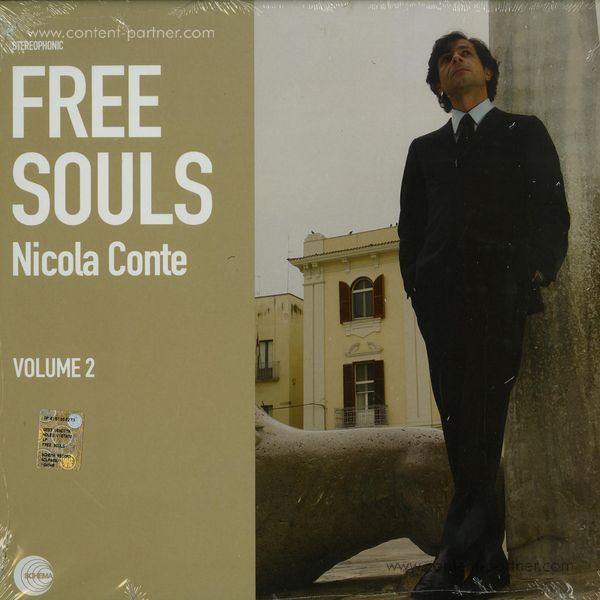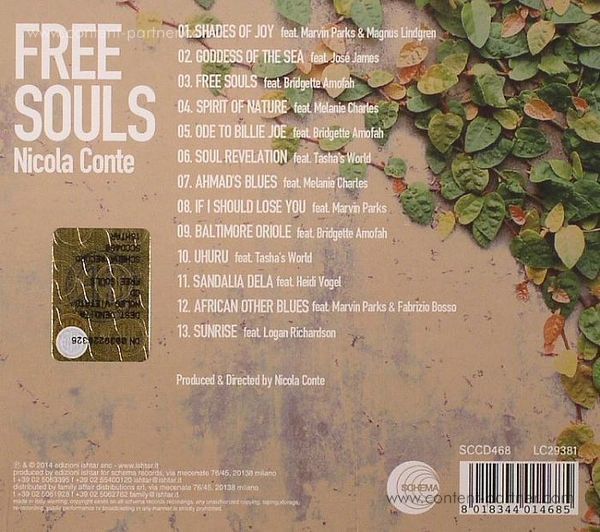 Um den Artikel zu bestellen bitte dem Warenkorb hinzufügen und zur Kasse gehen.
1.
Shades Of Joy (feat Marvin Parks & Magnus Lindgren)
---
2.
Goddess Of The Sea (feat Jose James)
---
3.
Free Souls (feat Bridgette Amofah)
---
4.
Spirit Of Nature (feat Melanie Charles)
---
5.
Ode To Billie Joe (feat Bridgette Amofah)
---
6.
Soul Revelation (feat Tasha's World)
---
7.
Ahmad's Blues (feat Melanie Charles)
---
8.
If I Should Lose You (feat Marvin Parks)
---
9.
Baltimore Oriole (feat Bridgette Amofah)
---
10.
Uhuru (feat Bridgette Amofah)
---
11.
Sandalia Dela (feat Heidi Vogel)
---
12.
African Other Blues (feat Marvin Parks & Fabrizio Bosso)
---
13.
Sunrise (feat Logan Richardson)
---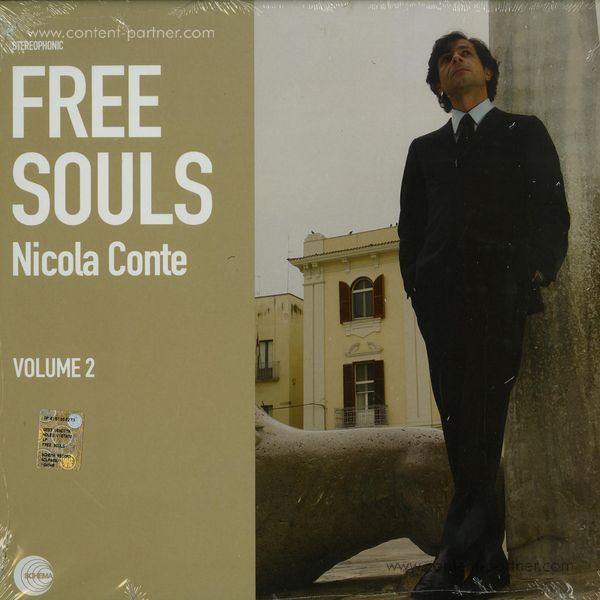 Beschreibung
The early 60s had seen a change of direction in musical research, especially in Jazz: a turn into deepness. There was an urgent need to walk away from the research of an aesthetic dimension, in order to move towards a more intimate objective, closer to human feelings and spirituality. Horizontal improvisations appeared to decrease, while vertical thrived: a movement directed to transcendence, God and the cosmos.

It was the time in which John Coltrane gave birth to that four-part suite which is still considered one of the 20th century masterpieces. A Love Supreme, was made up of four different moments of a monotheistic pray whilst simultaneously reciting an immortal mantra. Deep - as we would call it today, spiritual and enchanting. This mantra brought closer to Jazz a whole generation who at that time was flirting with rock'n'roll – it was not Bitches Brew, which was a high profile operation, but conveyed with a certain spurious charm. Deepness and consciousness had roots in something changing, something that involved proud and conscious musicians who were forging a new language, which would have completely changed music. Meanwhile, Funk and Soul literally exploded, anything but different expressions of a common feeling.

If we had to find a way to situate now Free Souls, in an age in which everything has been already played, from Rebetiko to Gamelan, from Rap to Klezmer - an era where mannerism is background music for supermarkets – those are the times we should look at. In those times deepness enfolded a way of conceiving music, especially Afro-American music which is naturally nourished by Jazz and its derivatives.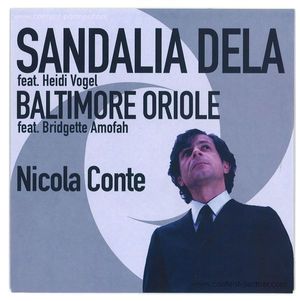 8,59 €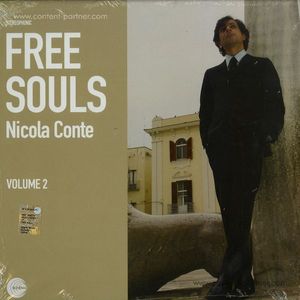 29,99 €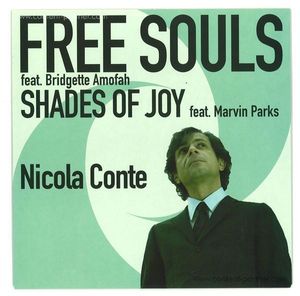 7,89 €