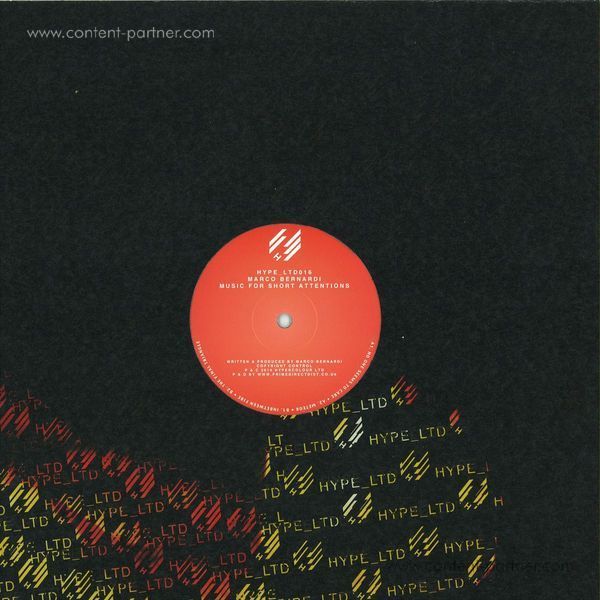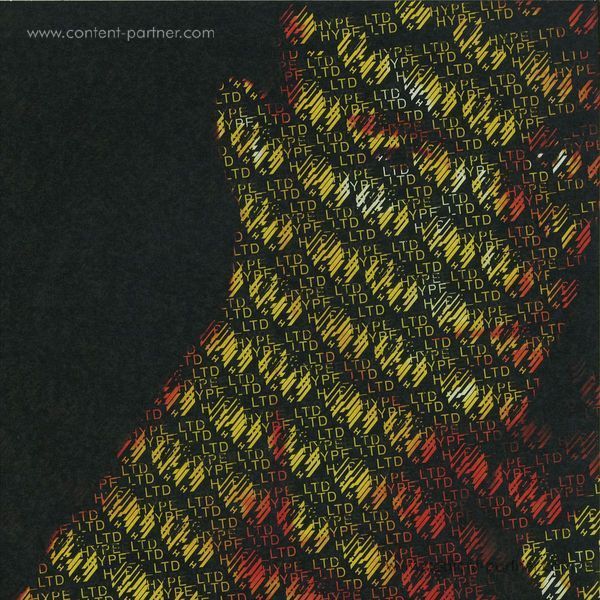 Music For Short Attentions
Um den Artikel zu bestellen bitte dem Warenkorb hinzufügen und zur Kasse gehen.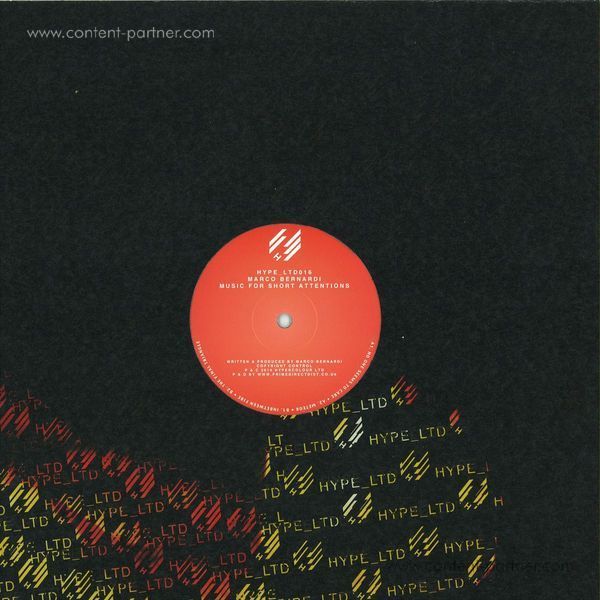 Beschreibung
Marco Bernardi has enjoyed a long an illustrious career, but it's probably in these last couple of years that the Glaswegian producer has found his sound. Previous releases on Frustrated Funk, Clone, Royal Oak, Crème Organisation, Futureboogie and Rawax have built a solid reputation, and key releases last year on Carl Craig's Planet E and MOS/Delsin have sealed his rep as a unique player in the industry.
So it's with welcome arms that Hypercolour release the 'Music For Short Attentions' EP, choc full of energizing sounds. Lead cut 'No One Seems To Care' could just be a bona-fide cross over for our man (not that it is the intention), but the surging Resse-esque bassline, blazing synth stabs and rock solid beats provide a real 'call to the dancefloor' moment, the discordant vocal adding to the mood.

'Meteor' has Bernardi playing his toys to maximum effect, dark and raw Motor City vibes, shades of early Claude Young and Anthony Shakir abound here. 'In Between Fire' is a groovy as hell house cut, all deft organ riffs and twisted modulation whilst vinyl closer 'The Final Triangle' sounds old skool to the max, but a sound and atmosphere that one will never tire of; melancholic riffs and hypnotizing drum machines, all the trademarks of this classic sound we know as techno (in all its forms and tempos). Great stuff from Marco, and an artist we hope to hear much more of in 2014.