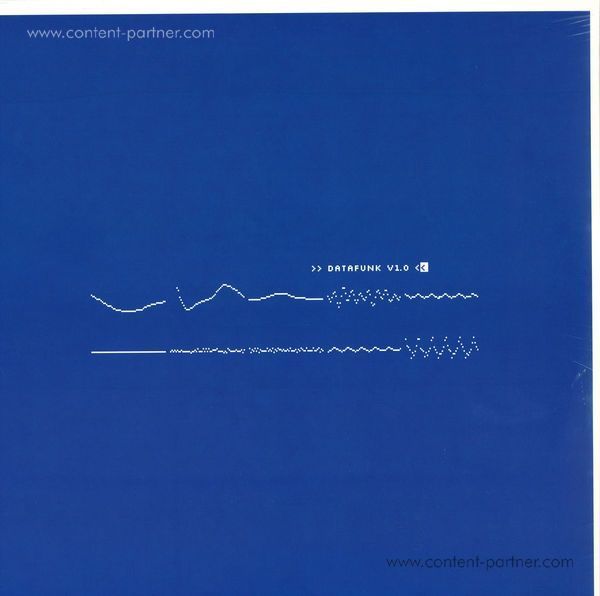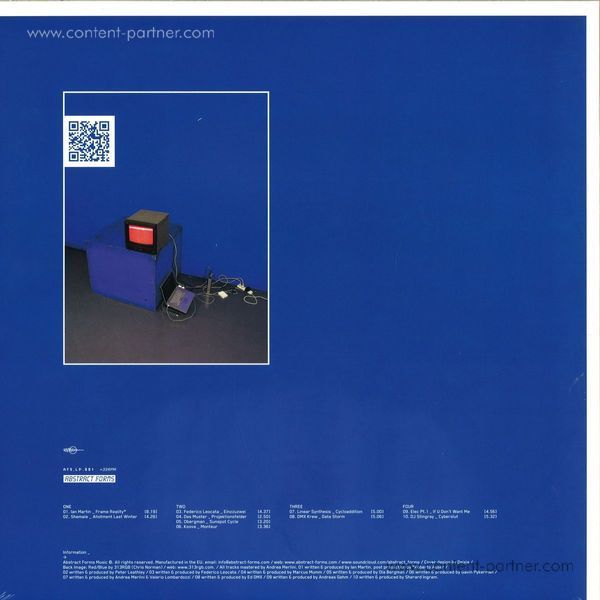 Um den Artikel zu bestellen bitte dem Warenkorb hinzufügen und zur Kasse gehen.
1.
ian martin - frame reality
---
2.
shemale - allotment last winter
---
3.
federico leocata - einzzuzwei
---
4.
das muster - projektionsfelder
---
5.
obergman - sunspot cycle
---
7.
linear synthesis - cycloaddition
---
9.
elect - if u don't want me (part 1)
---
10.
dj stingray - cyberslut
---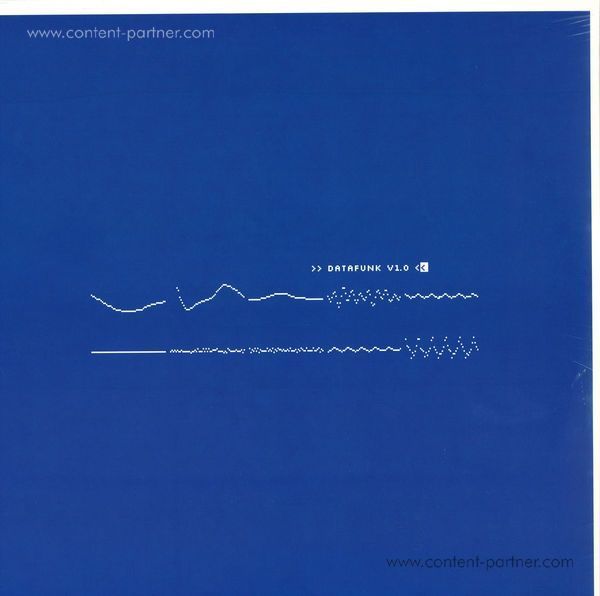 Beschreibung
Adventurous electro project 2 years in the making featuring works from Ian Martin, Shemale, Federico Leocata, Das Muster, Obergman, Koova, Linear Synthesis (New project from Kobol Electronics and Heinrich Dressel), DMX Krew, Elec Pt.1 and DJ Stingray. Think Kraftwerk, Drexciya, Dopplereffekt and Bunker-style dark basement vibes all rolled into one neatly presented package and that's pretty much what is on offer here.

A fine selection of tracks which successfully presents fresh sounds by tried-and-tested names, while simultaneously introducing upcoming and arguably lesser known, but by no means any less talented artists. Thoroughly essential for all electro fans out there. Limited edition vinyl pressing.