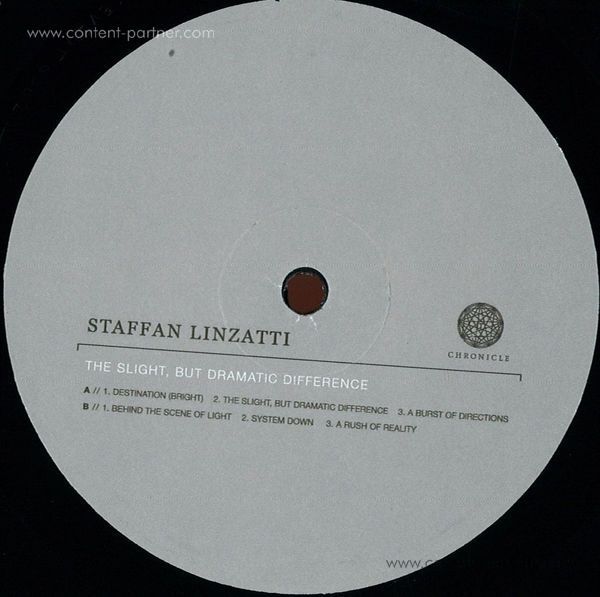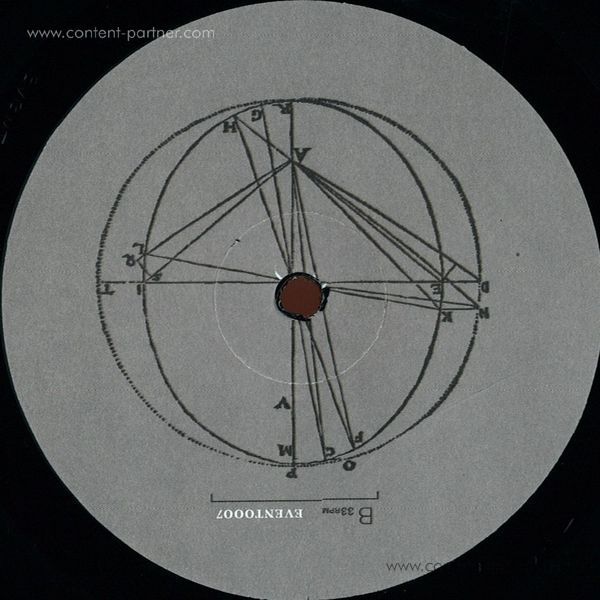 The Slight But Dramatic Difference
Um den Artikel zu bestellen bitte dem Warenkorb hinzufügen und zur Kasse gehen.
2.
the slight, but dramatic difference
---
4.
behind the scene of light
---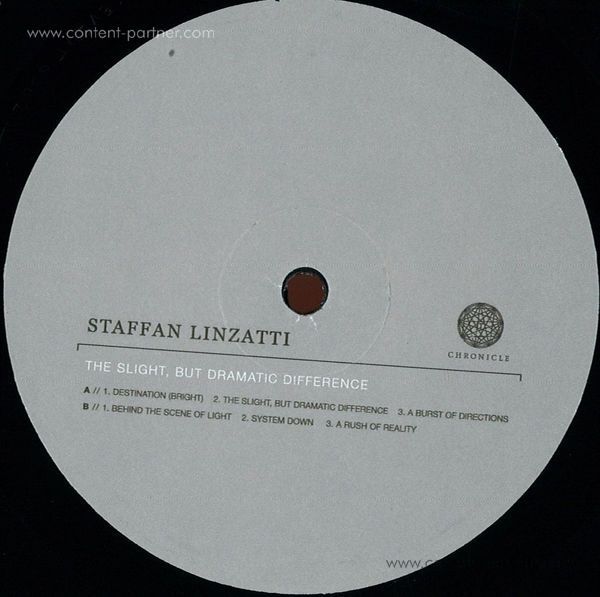 Beschreibung
Berlin-based Staffan Linzatti returns for his second release on Chronicle with another uncompromising selection of linear techno constructions sculpted with an unfaltering vision of how hypnotic body music can transcend simple rhythmic needs. Icy atmospherics and razor-sharp production make for one of the strongest manifestations of Linzatti's distinctive sound in a career bristling with standout releases for labels such as Stockholm Ltd, Balans, and his own Searchlights Records.

This is more than just a collection of dancefloor tracks though. Opening track 'Destinations' uses tense layers of arpeggios and delicate percussion to evoke
a forbidding landscape populated only by moon dust. Likewise the end of Side A explores similarly adventurous sonic territory as 'A Burst Of Directions' turns out a looping pulse of horror strings and cavernous-filled tones.

Before that though comes the kind of fare Linzatti has made his name on,
and 'The Slight But Dramatic Difference' finds the producer on fearsome form. The constant hats, the rapid-fire rimshots, the po-faced kick, the endless bleeps; everything here is designed to burrow deep into the subconscious, undulating in intensity as it unfolds.

On the flip, 'Behind The Scene Of Light' has similar intentions, albeit spoken through different devices. A low-end chug palpitates against the command of the kick, the drums battling icy blasts of melody in a tug of war that sways throughout the track. Meanwhile 'System Down' reaches back to the more sci-fi minded aspects of Linzatti's sound as a myriad of melodic tones blur into a dense but meticulous arrangement.

'A Rush of Reality' closes the EP in a dramatic sweep of strings, making for a perfect summary of where Staffan Linzatti's powers lie; in conjuring up powerful and moving scenes whether writing for the body or the mind.