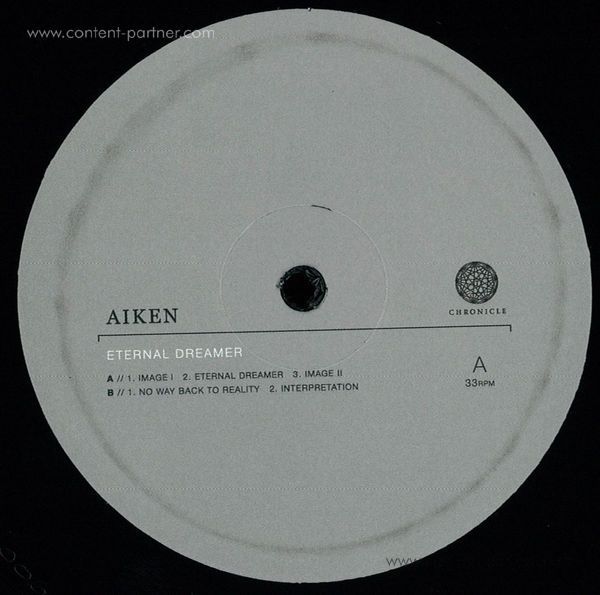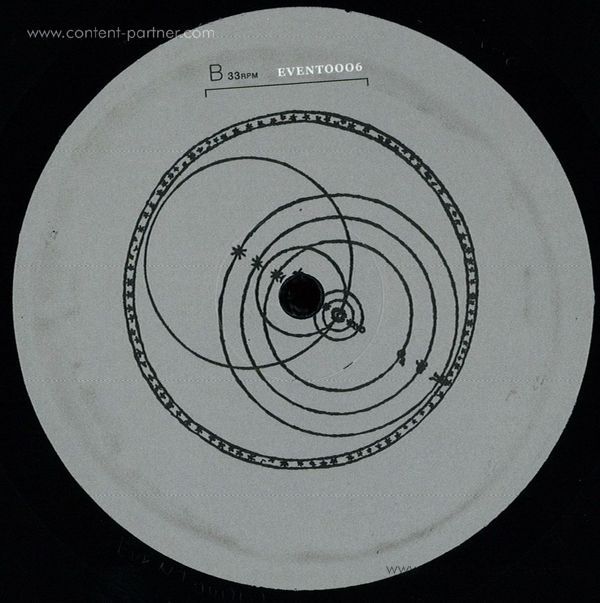 4.
No Way Back To Reality
---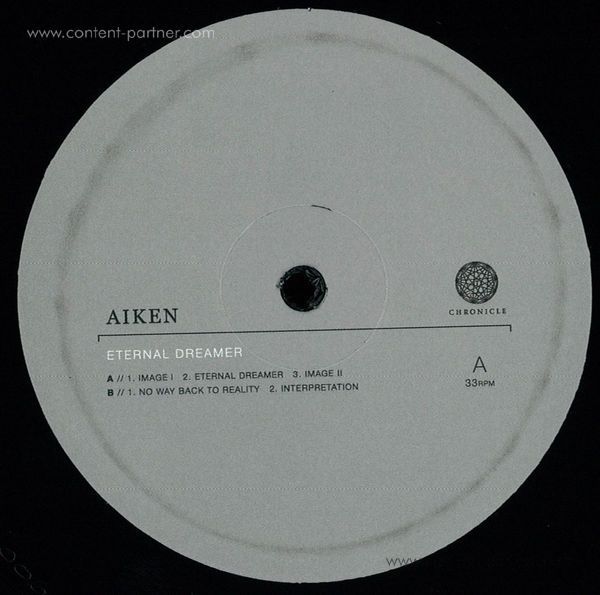 Beschreibung
Part of a constellation of little-known, largely Spanish techno artists who have defined Semantica as a must-watch techno label since at least 2009 but really for its entire history, Aiken's work is also a stunning summation of the qualities that make this small group of leading-edge talents essential encapsulations

of the genre's musical progression up until this time. Deeply rooted in the innovations of Detroit, Berlin and New York, his music also takes in flourishes of sound design and broken-beat experimentalism rooted in the rich past of UK dance music. Following strong and well-received releases on M_REC_LTD, Lycaon, and of course Semantica, Chronicle is proud to welcome the Spaniard to the fold for its sixth EVENT: The Eternal Dreamer.

We begin with 'Image I', somewhere near Detroit's glory days with thick, shimmering drones and rhythmic sequence elements that state their intent without breaking the aura of mystery. Understated and stark, the delicately swung rhythms of the title track 'Eternal Dreamer', are joined by the ethereal but industrial noise that forms its center. The mood hovers between dystopian sound processing and
a long, steady upward rise, but growling sample central to 'Image II', and the subtly treated screams that form its second half, darken the midpoint of the EP and prepare listeners for the shift. 'No Way Back to Reality' charges outward in the manner suggestive of its title, with paced rhythmic thrust and a mood that becomes progressively more alien as it rushes forward. Finally, 'Interpretation' starts in open-ended chirps and understated movement before the pound takes possession at midpoint for a sonically advanced textural exploration.

Featuring five original tracks and a clear, overarching structure and progression, The Eternal Dreamer is Aiken's strongest artistic statement to-date and a thrilling push into the future both for the producer and for Chronicle's continuing missions.