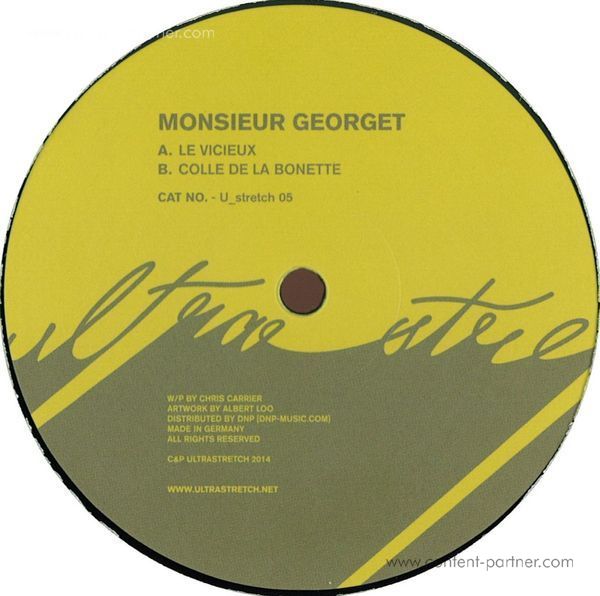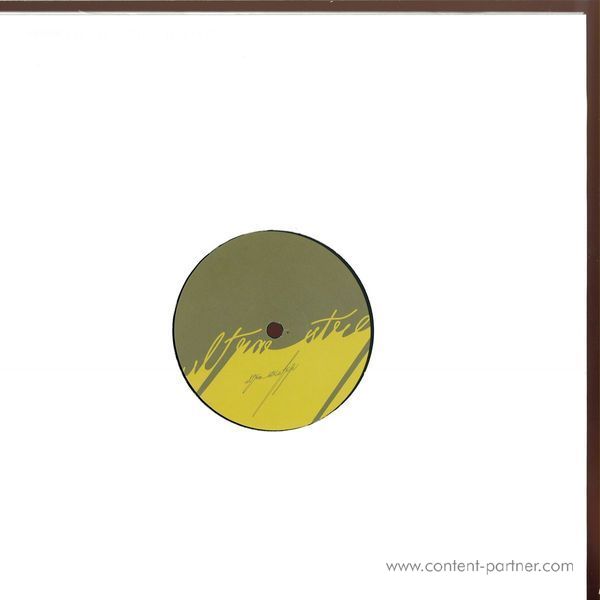 Le Vicieu / Colle De La Bonette
Um den Artikel zu bestellen bitte dem Warenkorb hinzufügen und zur Kasse gehen.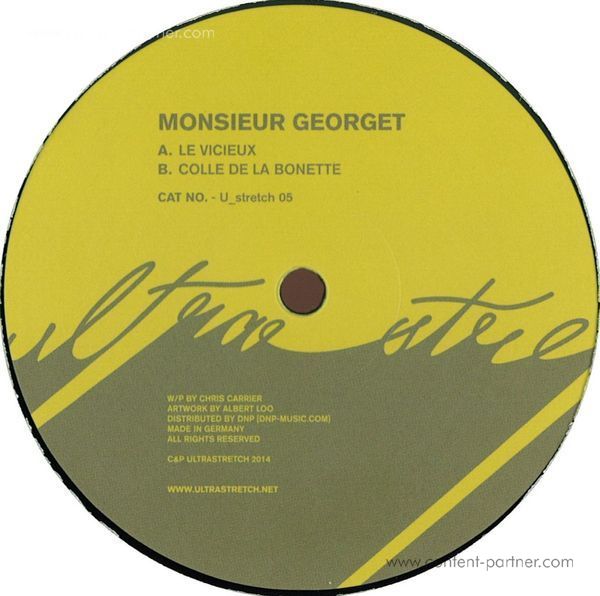 Beschreibung
For its first release of 2014, Sammy Dees Ultrastretch label has called upon Monsieur Georget. Youre forgiven if the name is unfamiliar. His bio offers few clues—he likes his bicycle, vin rouge and analog hardware, the latter of which was apparent on his recent debut for Le Loup and Seuils Hold Youth label. Bold and auspicious, the EP may have left you wondering if it was something more than a first record.

And as it turns out, Monsieur Georget is none other than Chris Carrier, the long-active French purveyor of hypnotically minimal house.Luckily we werent left waiting for very long for more material from Carriers new alias. His second release, Le Vicieu / Colle de la Bonette, shows that Monsieur Georget and Monsieur Dee share an affinity for pared down, wonderfully elastic club tracks. Like Carriers best work, the compositions themselves are minimalist, but their hardware-based sound pallet ensures theres plenty of meat on the bones.

A-side Le Vicieu is a subtly melodic shuffler, where deep bass growls at the core of an expansive drum set and whispers suffuse the negative space with mystery.

On the flipside, Colle de la Bonette takes the sound someplace stranger and more psychedelic. Whatever weird place were whisked off to, though, its every bit as funky, with brittle drums undulating to the kicks deliciously irregular throb.

>Monsieur Georget< might be a brand-new name, but we're willing to wager you ll quickly get to know these rollers well.