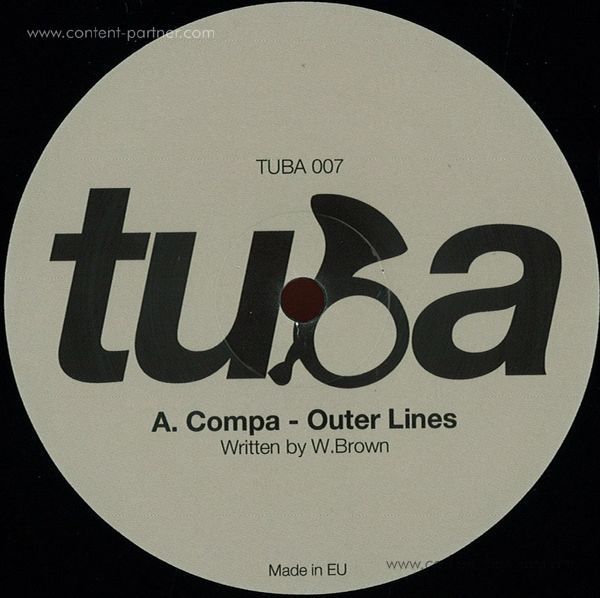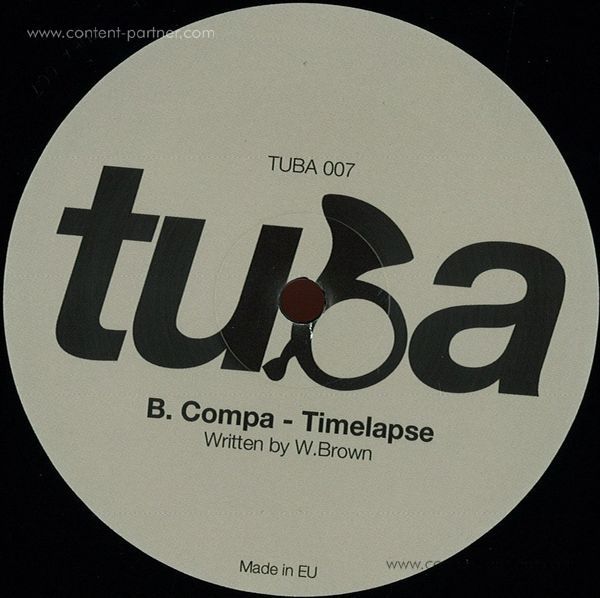 Um den Artikel zu bestellen bitte dem Warenkorb hinzufügen und zur Kasse gehen.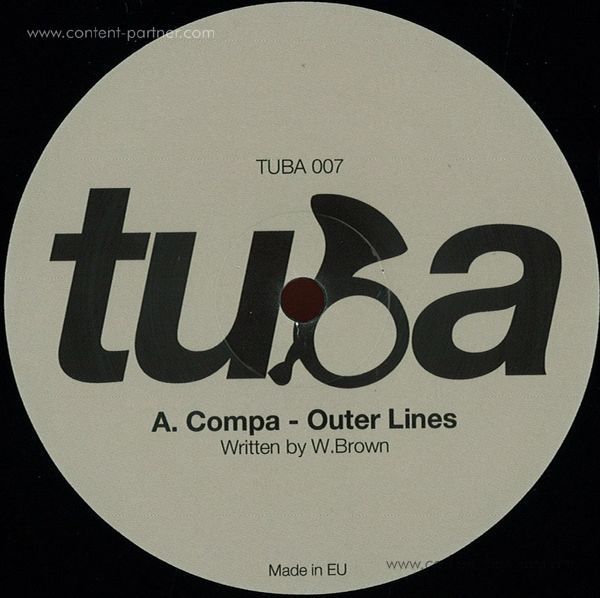 Beschreibung
TUBA presents our seventh release with a lesson in deep UK bass from Compa; and represents our continuing efforts to foster the bridge between the US and UK deep dubstep scenes.

Outer Lines presents with a compelling blend of texture, atmosphere, and melody. The introduction builds to a shuddering, pulsing bass heavy drop with heavy percussive accents. A growling sub and driving beat provide the framework for distant flutes and jagged congas to carry the listener deeper into a defining dose of what bass music truly is.Timelapse opens with a quirky yet edgy synth riff that leads into a buzzing texture of deep bass. Analog synthesizers deliver the rest of the message as their rich textures and lines tell an epic, dark, and emotional story.

Compa: Following his debut appearance on Get Darker TV
in March 2011, Compa released his inaugural 12inch single with one of Dubstep's foundation imprints Boka Records (Tracks 'Sentence' and 'Beginning'), and his infamous bootleg of Mavado's 'Dem A Talk' on his own vinyl-only WX/WL imprint, and at the tender age of just 21, he's been newly signed to Mala's Deep Medi label and New York's deep bass label TUBA.
Compa's music displays a binary relationship between 'Foundation Sound' homage and Forward- Motion thought. Spacious textures, heavily built subfrequencies and intricate execution of minimalism are but a few significant ways in which his music can be described. TUBA is an artist-run vinyl imprint based in Brooklyn, specializing in forward-thinking bass music.

TUBA pushes new releases from the finest producers on the contemporary bass music scene. Roster includes J:Kenzo, Truth, DJG, Compa, Moldy, Daega Sound, Juss B, Subreachers, & DOperation Drop!!!