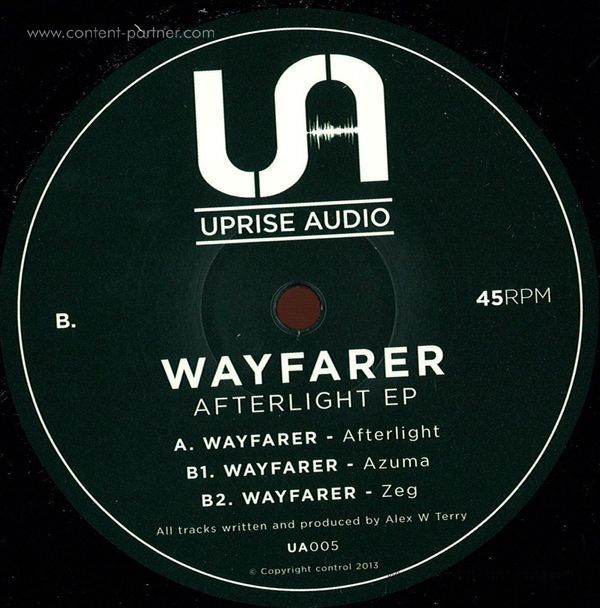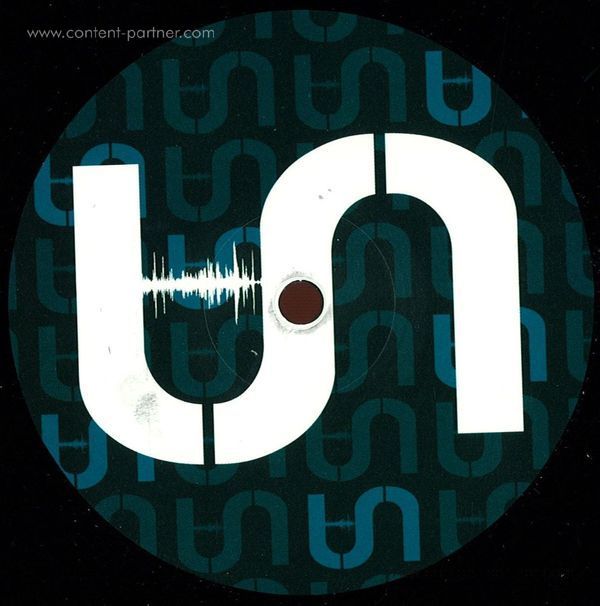 Um den Artikel zu bestellen bitte dem Warenkorb hinzufügen und zur Kasse gehen.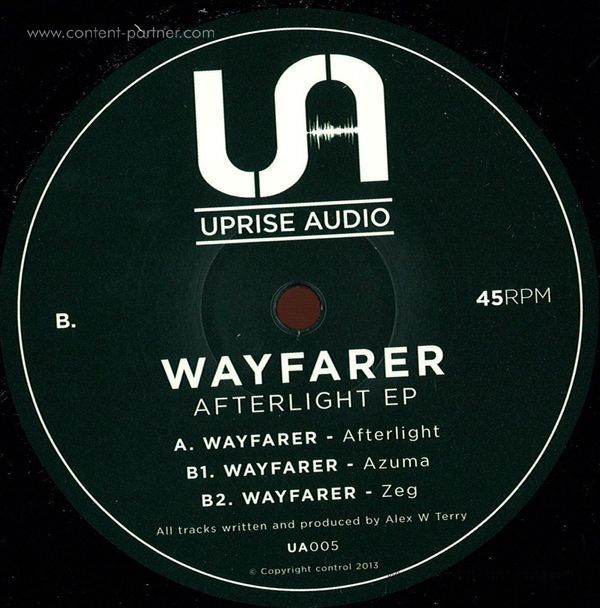 Beschreibung
* Uprise Audio continue their run of form with dubstep staple Wayfarer's first ever EP release. As to be expected, the 'Afterlight' EP (UA005) is another must-purchase release from the imprint.

* It's hard to believe Uprise Audio are only six releases into their catalogue; given their enviable rise to the top of pretty much every chart that matters. After the success of 'Live From The Future', the label's first compilation LP, the Uprise Audio team are releasing the first EP from one of the most exciting producers in 140 bass music; Wayfarer.

* Seven opened one of his recent appearances on Rinse FM with 'Afterlight' (seamlessly blending it with the 'Reflections' acapella) and immediately got the 140 faithful buzzing.
When an instrumental works with or without an extremely powerful vocal, you know it's going to be good. 'Afterlight' leads the listener on a percussion-led adventure, full of haunting samples, lumbering subs and stuttering drum work.

'Azuma' follows with its own personality, bringing an oriental vibe to the EP. The track opens with a foreboding intro before the arrival of a relentless kick announces a full-blown tribal stomper. 'Azuma' evokes a 'F.O.T.Z'-level of energy; this one is guaranteed to destroy the dance.

'Zeg' really switches the EP up, starting with an almost laid back intro, full of sublime drum hits and atmospheric keys. Before long, the track explodes into Wayfarer's signature sound; bass, drums, space and climatic soundscapes.

'Nomad' stays true to its name, never putting down roots and constantly surprising with its powerful subs, pounding drums and scattered sample use. Like the other titles in his back catalogue, Wayfarer stays true to his formula to deliver another memorable production.