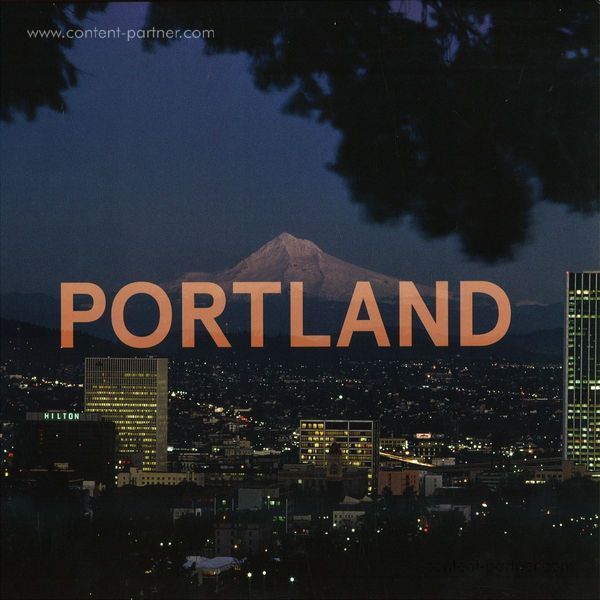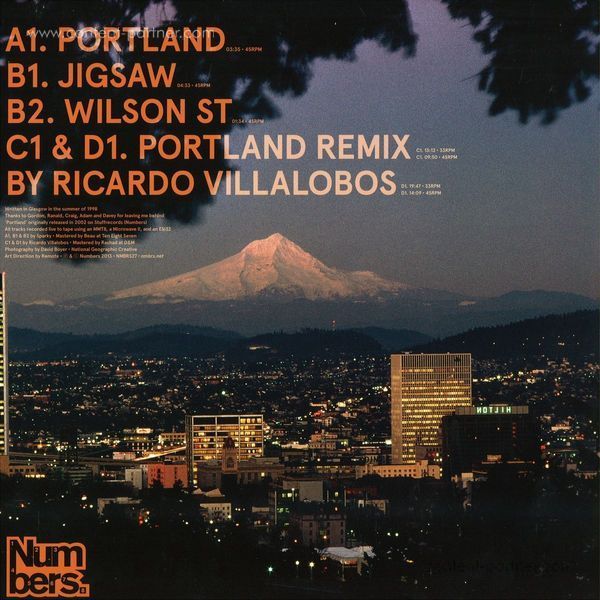 4.
Ricardo Villalobos Remix Pt.1
---
5.
Ricardo Villaobos Remix Pt.2
---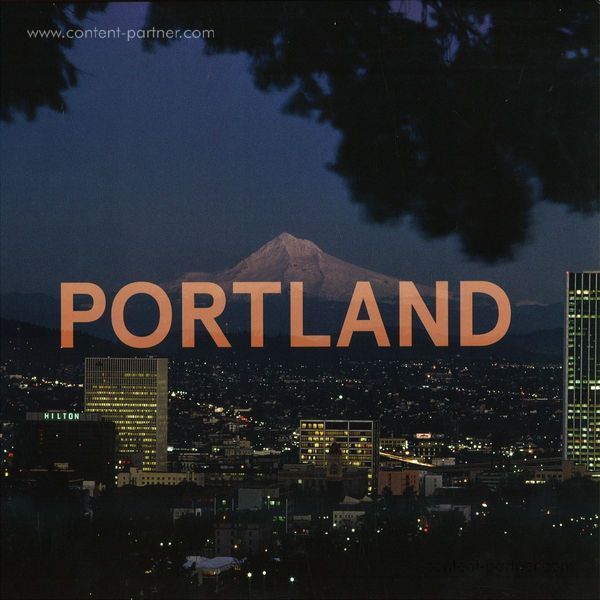 Beschreibung
Portland was produced by our mate Dave Clark aka Sparky and was the first record we released in 2002, about a year before the first ever Numbers party took place.

Originally recorded live to tape using an MMT8, a Microwave II, and an ESi32 in the summer of 1998, it was released on an old label of ours named Stuffrecords and formed part of a somewhat rambling compilation called STUFF001. We hastily stuck this record out without any proper distribution, because at the time we didn't know any better. Despite this the record did pretty well, selling 500 copies to a few select stores who had faith in what we were doing.

A couple of years later, we booked DJ Pete, aka Substance, to play. We're talking about the record in the pub when he suddenly informs us that Ricardo Villalobos is crazy about it and even charted it. This was a deep, almost Drexciyan electro track and here was the king of crazy experimental minimal house music caning it in his DJ sets.

Not long after that night, the Numbers label was up and running and the idea to re-release Portland with a remix from Mr Villalobos was brought up almost as a kind of pipe-dream. Now in 2013, with a little help from Gerd Janson, it has finally happened. Recorded live in one take and clocking in at over 30 minutes long, it's cited as an "experiment" by Ricardo. Designed to play at two speeds, at 33rpm its almost like an early 90s Black Dog track stretched out to infinity, whilst at 45rpm, it's a club-ready groover with an almost Dopplereffekt rhythm to it - the sort you could imagine sneaking into a DJ Assault or Godfather Ghettotech mix. Somehow, it also manages to be classic Villalobos.

To finish off the record Dave gave us a two unheard tracks from those original Portland sessions in 1998. The malevolent electro of 'Jigsaw' would instantly have become another Numbers anthem if only Dave had let us hear it ten years ago, and closer track 'Wilson St' heads down an ambient route.