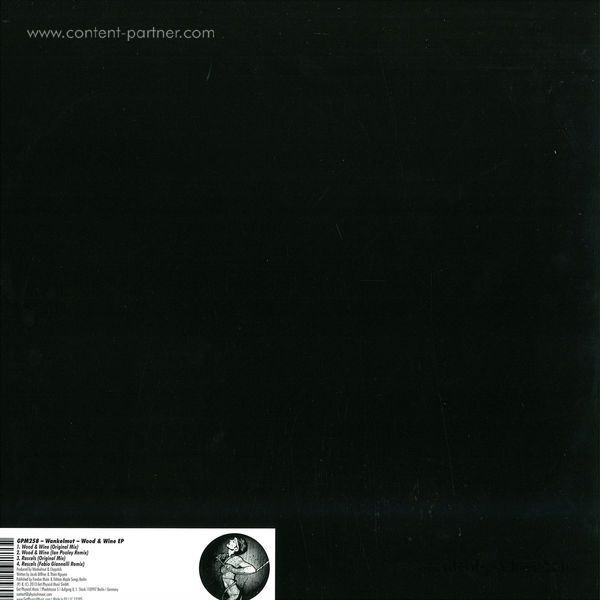 wood & wine, ian pooley rmx
Um den Artikel zu bestellen bitte dem Warenkorb hinzufügen und zur Kasse gehen.
1.
Wood & Wine (Original Mix)
---
2.
Wood & Wine (Ian Pooley Remix)
---
3.
Rascals (Original Mix)
---
4.
Rascals (Fabio Giannelli Remix)
---
Beschreibung
Get Physical welcomes Wankelmut to the family with his 'Wood & Wine EP", a 4 track EP including remixes from Tech-House legend Ian Pooley and our own very talented Fabio Giannelli.The title track spins a light, melancholic atmosphere with heavy percussion and heated synth crescendos. A delicate piano floats over the track, bringing it to life in an elegant way while the kicks drive the track's energy higher.
Ian Pooley reduced the track to its essentials and build from there, creating a deep vibe in which the pads rise to reveal a frantic energy that flows gently throughout.

'Rascals' is a lighter track with the focus on rhythmic synth rather than heavy kicks or bass. The pads rise and fall putting the playful lead into the light.

And finally, Fabio Giannelli twists a dark tale from 'Rascals' with what has become his signature sound. Heavy kicks, epic bass and dark vibes is what it's all about here, and he does it all in good taste and fantastic style.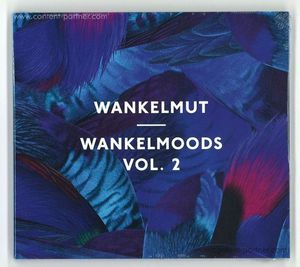 Tech-House
Wankelmut
GET PHYSICAL MUSIC / POESIE MUSIK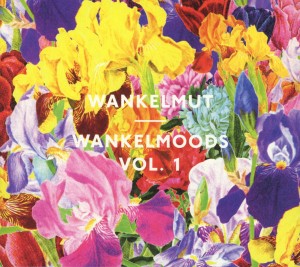 House
Wankelmut
GET PHYSICAL MUSIC / POESIE MUSIK