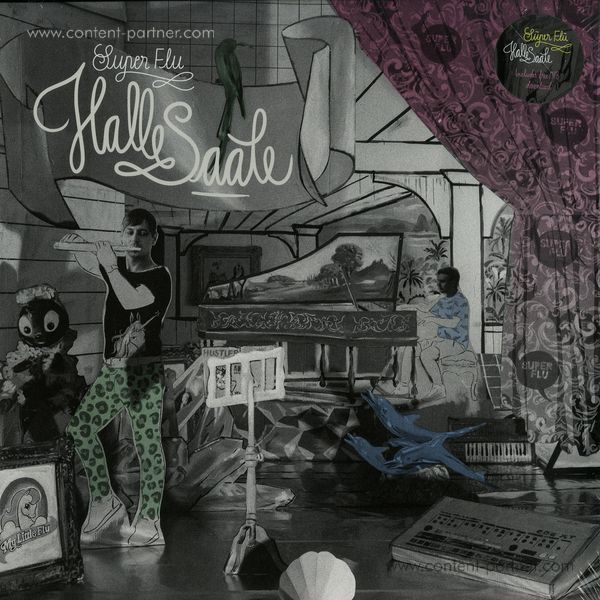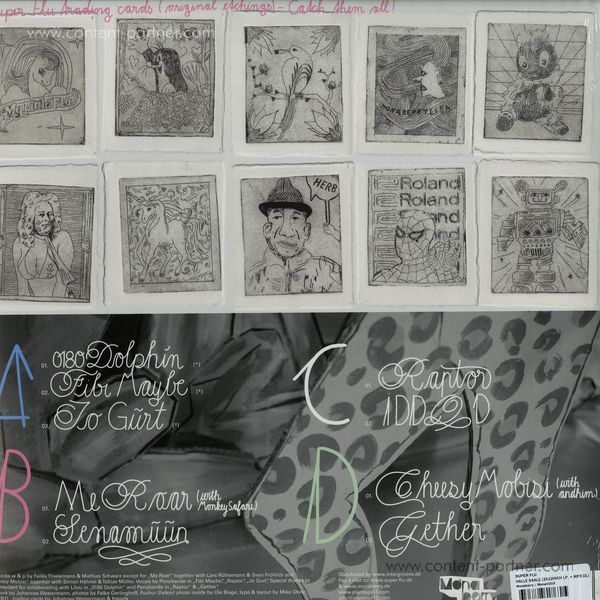 8.
cheesy mobisi (with andhim)
---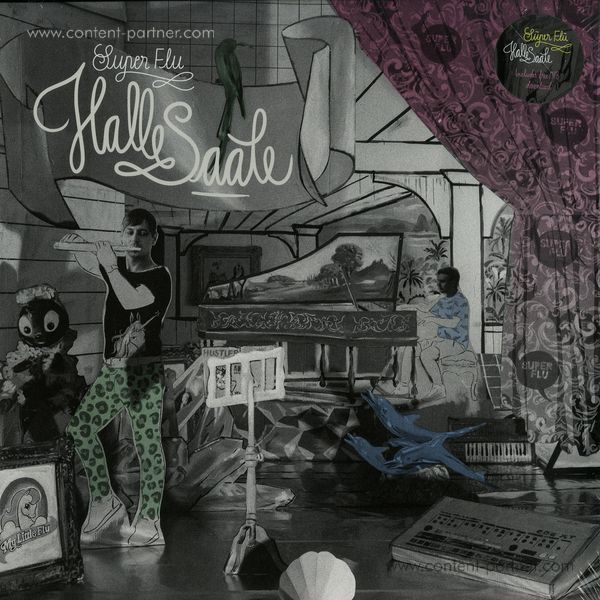 Beschreibung
Feliks peels off the skintight dolphin costume, looks deep into Mathias' eyes and says: "Halle Saale." The birth of the second album of these two guys from Halle is just as beautiful as the tracks themselves. After "Heimatmelodien", intended almost exclusively for the dance floors of this and other parallel worlds, accelerated the pulses of the 4/4 Electronic Music fans, the pair are now venturing on deeper and more
picturesque paths with their new album - and sometimes even disappear into the forest to pick some Pop. The needle captures the first mountains and valleys and can hardly wait to pass them on. A soundscape of unknown proportions begins to emerge. Opa Herbert breathes the first vocals into the vastness of space; we embark on an endless journey, accompanied by bells and fresh whole milk. What do we learn from this trip? Cryptic titles which, after a while, become crystal clear to us and a cover that could not be more disturbing. A setting in which there are no rules. Neither time nor space is respected here and viewing habits are trampled on. If we follow the path that leads inside this setting, we will
find the two at their favorite pastime and will never be able to tear our eyes away from them again. The laboratory, full of boiling and bubbling vials: Such was the nursery of the two astronauts Feliks and Mathias before they quit their jobs as air traffic controllers in order to amaze us time and again with their skills as a DJ act.

For almost 30 years they have been one of the top acts on the electronic club scene and never grow tired of reinventing themselves and trying new things. Halle, also known as the diva in gray, was the model for the second album and reveals herself in all her facets.

We are enchanted by her siren-like voice, carried by Lilou and Ponybande. She shows us her dirty thoughts and sends us back to the department of dairy products with a headbutt...